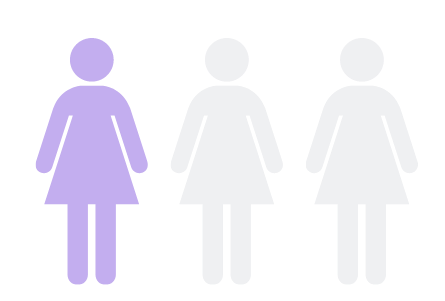 experiences physical or sexual violence.
More than 8 in 10 girls under 17,

experience street harassment.
live in a household with domestic violence.
Our fight to end violence,
This year on November 25, the Members and Supporters of the Network, and the Secretariat, stood in solidarity in collaboration with the World Council of Churches Thursdays in Black campaign, in efforts to overcome gender-based violence.
November 25 is also recognized by the United Nations as the International Day for the Elimination of Violence Against Women and is the day that kicks off the 16 days of Activism Against Gender-Based Violence. This campaign, hosted by UN Women, runs until December 10, Human Rights Day.  Alongside the Thursdays in Black campaign and over the course of 16 days, Network Members and Supporters shared their work focused on raising the voices of women and youth, and their efforts in continuing to fight against gender-based violence. 
still continues beyond 16 days.