Community Social Cohesion Project
Together with lead organization Aga Khan Foundation and Associação Progresso, in 2022, the Peacemakers Network began implementation of 'The Community Social Cohesion Project (CSP)" in Mozambque. This project aims to identify the incentives that drive violent extremism (VE) and discover best practices to support Village Development Organizations (VDOs) in countering VE. The project is funded by the European Union Instrument contributing to Stability and Peace (IcSP) and will draw from the Peacemakers Network's experience on conflict prevention, and will also provide technical expertise and capacity support to the project team, communities, government, and other stakeholders on interfaith dialogue, peacebuilding, and social cohesion.
The goals of the Community Social Cohesion Project are to:
(1) identify and address the factors that lead to violent extremism in the country context of Mozambique, and
(2) engage with local, national and international authorities to make action and support Village Developmen Organizations in preventing violent extremism.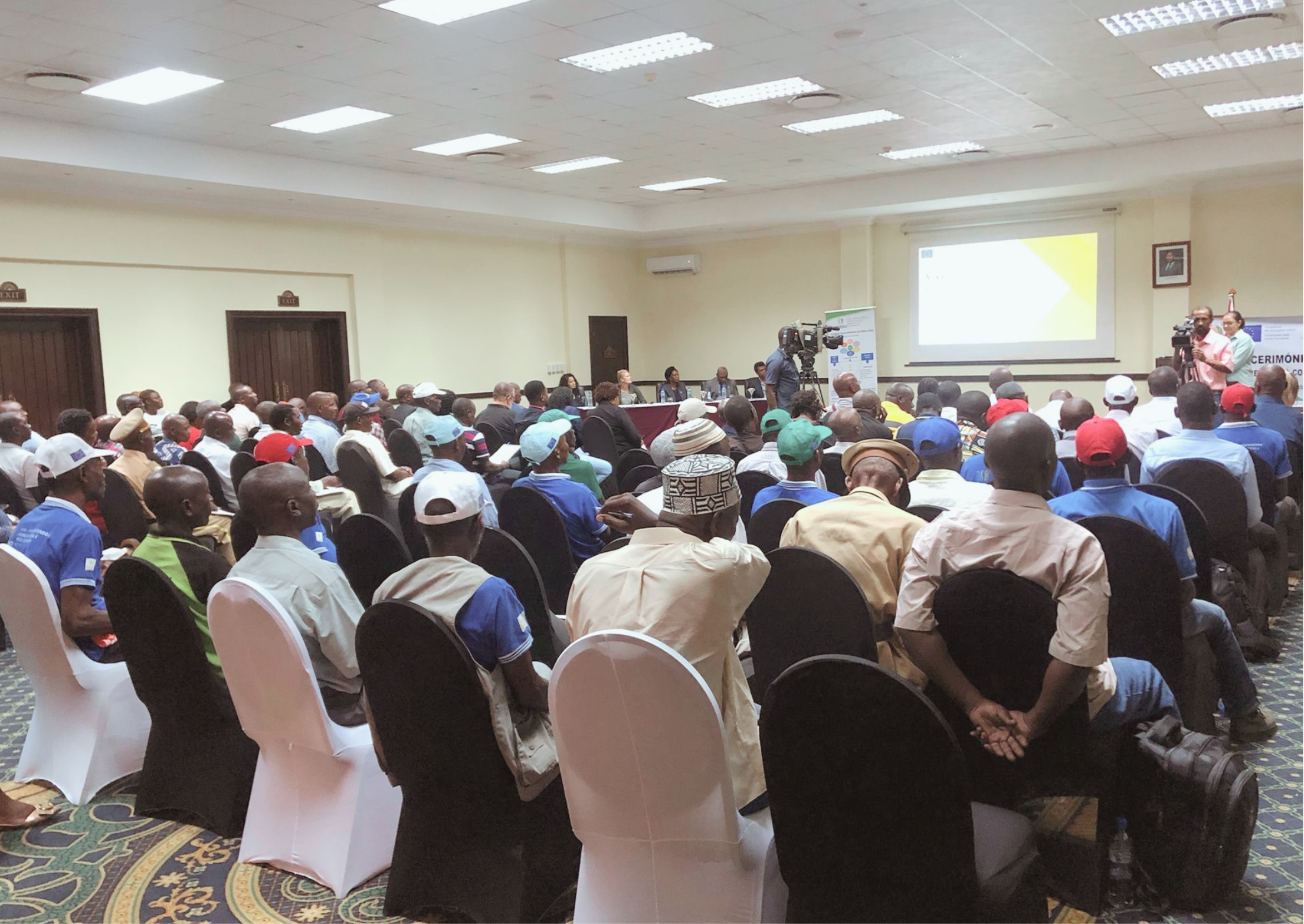 Community leaders gather for the launch event of Phase II of the Commmunity Social Cohesion Project.
Agostinho Mamade, Director of Aga Khan Foundation, speaks at the launch of Phase II event.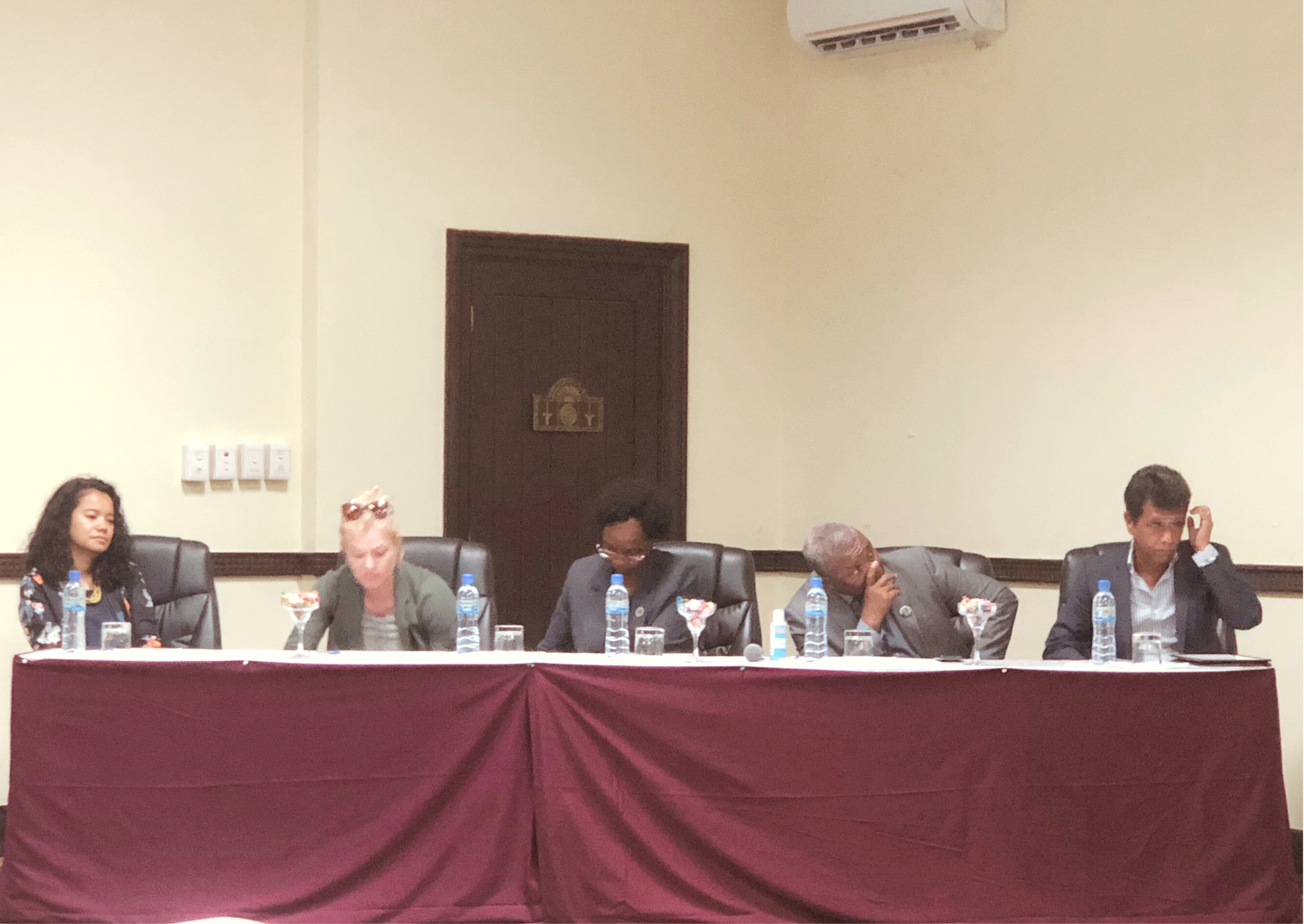 [From left to right] Participants include EU Delegation, Governors of Niassa and Cabo Delgado, and the Director of Aga Khan Foundation.