Inclusivity Community of Practice Steering Committee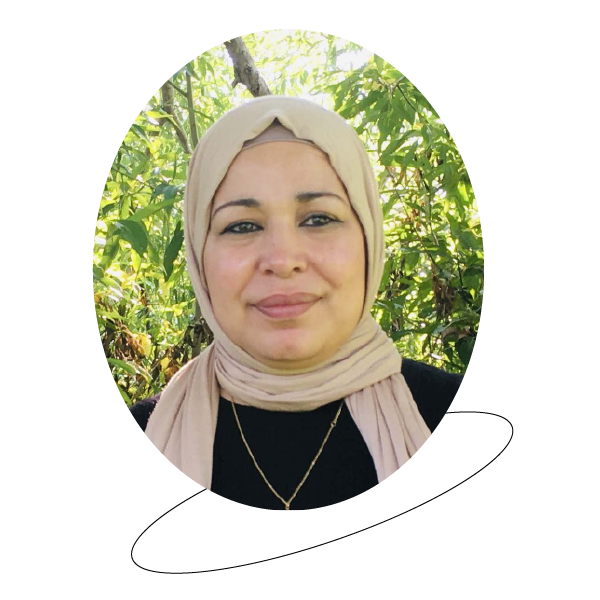 is the Executive Director of Women for Justice Foundation (WFJ), which is dedicated to the pursuit of gender justice, democratic transition, and peace by elevating women's participation and leadership in public life. She is a Religion and Gender specialist and writer and was awarded the Award for Best Media Production on Arab Women in 2015 from the Arab Women Organization. Alkholy also worked as a Program Manager at the Regional Center for Mediation and Dialogue and has participated in the launch of the Alexandria Declaration for Women's Rights in Islam, (known as Al-Azhar document for women's rights), and in designing the "Information and Communication strategy for Egyptian Familly" in cooperation with UNICEF – Egypt and National Council for Population.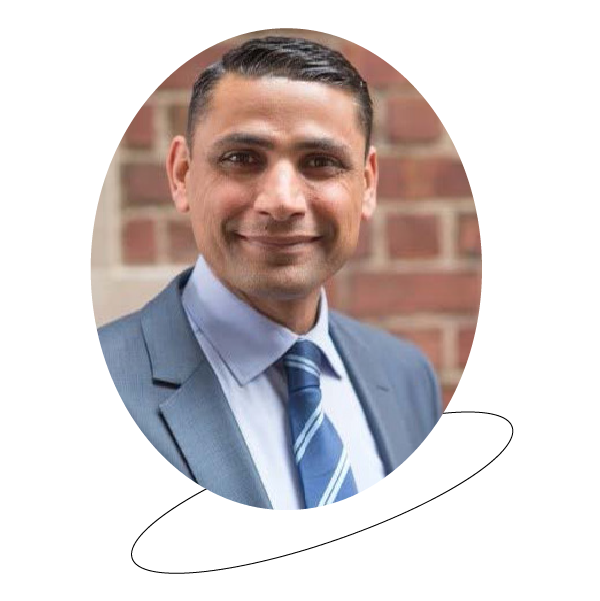 is the former Director of Civil Society Affairs, and Political Parties at the Ministry of Political and Parliamentary Affairs. He helped in shaping the Amman Declaration on Youth Peace & Security and is a member in both national coalitions for the SCRs (1325, 2250), as well as the Global Coalition for Youth, Peace & Security. Alshamayleh mentors with the Students Leaders Program for the State Department of USA and is a regional trainer with the National Democratic Institute (NID) for Election Campaigns. He is also a trainer with UNAOC for the Young PeaceBuilders program in the MENA region, an expert in PVE, CVE, and SDGs. Leading an initiative called "Ambassadors for 2250," Alshamayleh also has many publications and research on SCRs 2250 & 1325 Youth & Women Peace & Security, and is the Co-Founder and Chairman of the Regional Coalition for Youth, Peace & Security.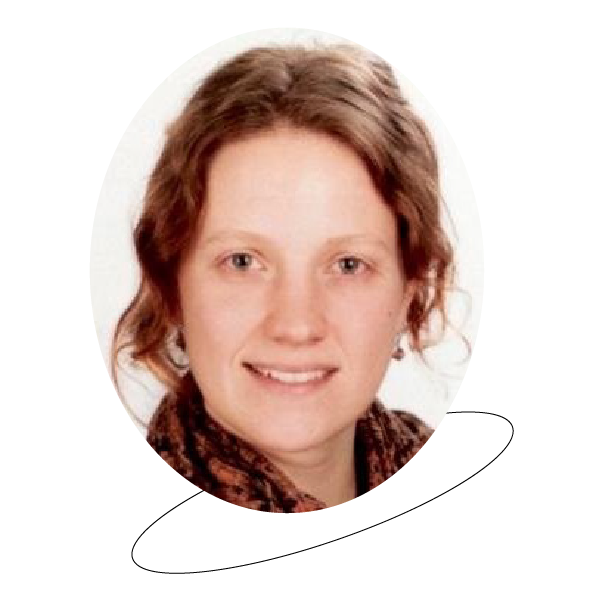 is the Program Director at the International Civil Society Action Network (ICAN) of the Women's Alliance for Security Leadership (WASL), which brings together existing women's networks, practitioners, and organizations with longstanding experience in addressing extremism and promoting peace, rights and pluralism to improve practices in communities affected by violence, and informs and offers pragmatic policy solutions for the international community. A peacebuilding specialist, writer, and strategist focusing on gender and political violence, Holmes is responsible for facilitating collaboration, analysis, advocacy, and outreach on gendered approaches for preventing and responding to violent extremism at ICAN. Previously, holmes was a 2016-2017 Visiting fellow at LSE's Centre for the engagement of religious and traditional beliefs, actors, and communities in advancing peace and human rights. Holmes holds a Master's degree in International affairs from The Fletcher School of Law and Diplomacy, focusing on the gendered and religious dynamics of conflict and peacebuilding.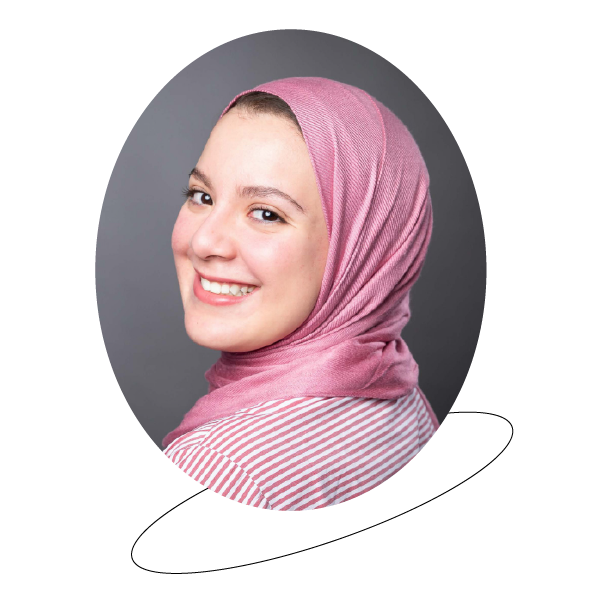 is Libyan-Finnish, and a Project Implementation Coordinator at EDUC8, which is an EU-funded project conceptualized to build resilience against radicalization and polarization through religious education representing and polarization through religious education representing the Muslim Youth of Finland (NMF). She is currently a Master's Degree student at the University of Turku, Finland, pursuing biomedical imaging, and is also an NMF Board Member.
Diversity sparks her inspiration. Being surrounded by different people from various backgrounds, whether it be professional or academic, it helps her grow and learn. Positivity, acceptance, appreciation, good attitude, and respect is her definition of being open-minded.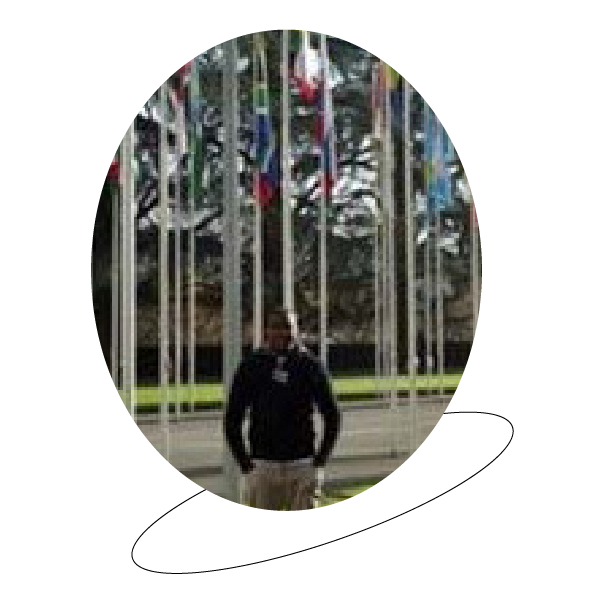 is the Regional Coordinator for the Southern Africa Youth Forum (SAYoF-SADC), author of the novel The Terrible Heart Break, sits in the Global Coalition for Youth, Peace Security (a UN-CSO initiative to advance youth, peace, and security), and is involved in the Dengue Advisory Group to fight Neglected Tropical Diseases (NTDs). Gondo is a fellow with AU-EU Youth Plug-in Initiative, a Global Speak Champion (CIVICUS 2019), and in 2021, recognized as one of the 100th most influential Zimbabweans young people under the age of 40 by Gorinde Mabwe Forintier.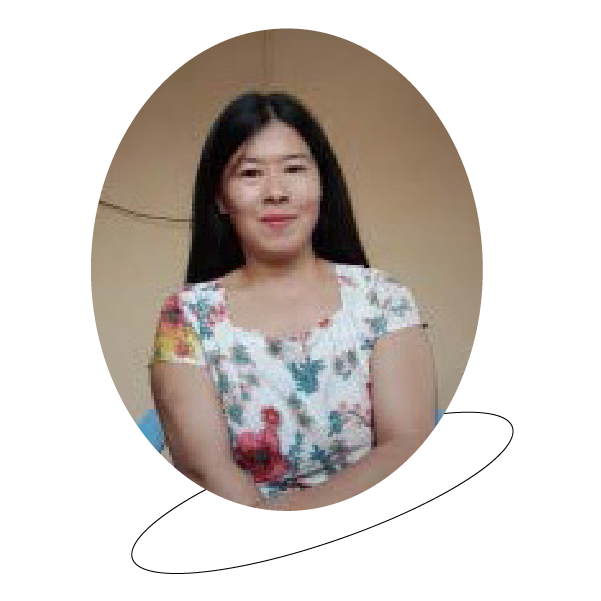 is the Project Coordinator for Religions for Peace Myanmar.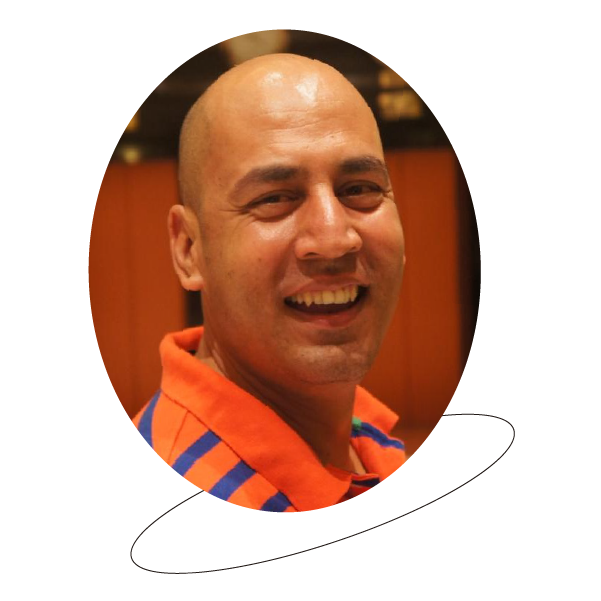 is the Chief Executive of the Nepal Peacebuilding Initiative. He has over 12 years of experience in designing and managing peace-building, mediation, and reconciliation programs in Nepal. Bogati has authored and co-authored numerous publications on peacebuilding and social cohesion issues. He holds a MA in International Relations from London Metropolitan University. In 2009, he was awarded the FCO Chevening Fellowship at the University of Birmingham.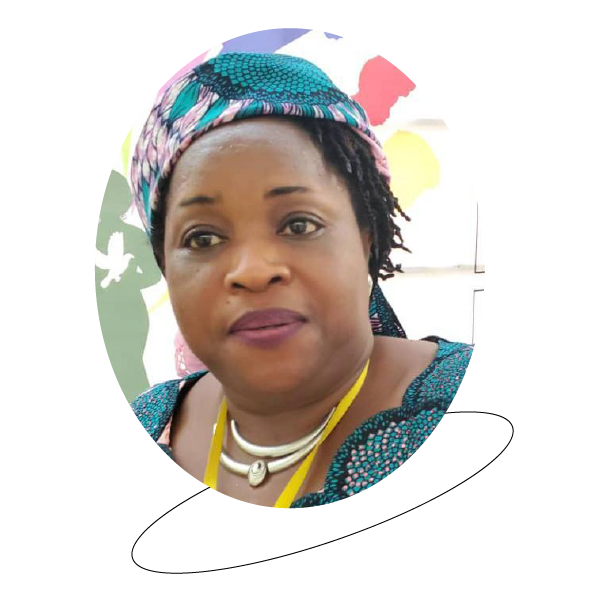 is a women's reproductive health rights advocate recognized as a Peacebuilder. She has 22 years of teaching experience in secondary schools and holds a Bachelor of Arts degree in African Linguistics and a Higher Teachers Diploma in English Modern Letters, both from the University of Yaoundé I, Cameroon. Andiensa is certified in working with at-risk youths, preventing student drop-out, and facilitating reintegration from the Aharon-Ofri International Training Center in Jeruselum, Isreal in 2011.
In the domain of peacebuilding, she has two certificates on non-violent communication from the Presbyterian Church in Cameroon and ActionAid Tanzania. She has also been trained by the Swiss Peace on Women & Peacebuilding, and by African Rising on Peace Mediation and Conflict Resolution. Andiensa is the Founder and CEO of Centre for Advocacy in Gender Equality and Action for Development-CAGEAD, a CSO that empowers women and youth for sustainable development. CAGEAD has received the Life Time Achievement Award in GIRLS INITIATIVES from Lifetime Magazine in 2018 and was recognized in March 2020 by the NW Governor's office and regional delegation of women's empowerment as a leading agent in the fight against GBV. CAGEAD is the current winner of the 5th edition of the UPKONTRI Award for promoting gender equality and development.
Some milestone achievements in Andiensa's work include championing the fight against GBV in schools through an established network of 75 gender and human rights club facilitators in 50 secondary schools in the NW Region of Cameroon between 2011 and 2013 reaching out to 2500 AGYW and boys. She successfully lobbied for Africans Rising and Action Aid for training on Peace Mediation and Conflict Resolution for 15 Cameroon women peacebuilders which took place in Kenya in 2019. She recently launched the ICAN's groundbreaking "She Builds Peace" campaign in Cameroon, advocating for the recognition, appreciation, protection, and resourcing of women peacebuilders. She is presently coordinating a grassroots sensitization and awareness campaign project on UNSCR1325 and community peacebuilding in Northwest Cameroon.
Andiensa is the country lead for the HER VOICE project in Cameroon coordinating 6 grantees whose projects are amplifying the voices of AGYW in SRHR policies and global fund processes. She is the Northwest Regional Coordinator of the South-West-North West Woman's Task Force (SNWOT), which is a coalition of female-led CSOs championing the Women Peacebuilding activities since the beginning of the crisis in the two Anglophone regions. She also has been honored with a certificate of recognition for her commitment and service to the Coalition and is a member of the Women's Alliance for Security Leadership (WASL) spearheaded by International Civil Action Network – ICAN, a member of the Coady women's network and a MASHAV fellow.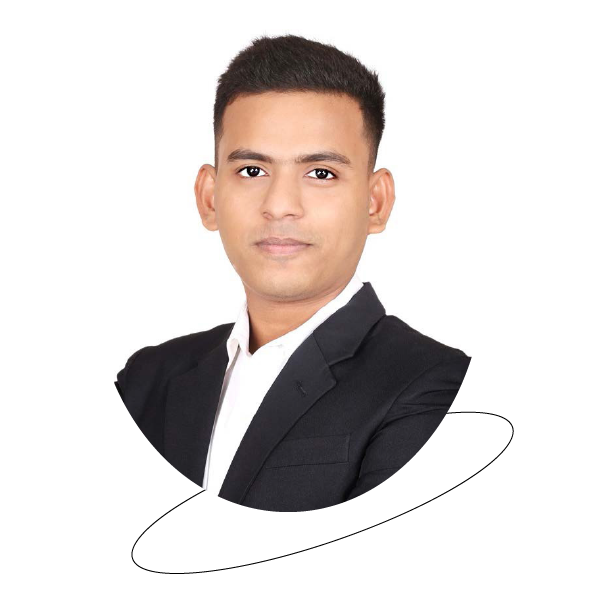 is an educator, peacemaker, and human rights activist. He is currently the Project Director of Inclusive Bangladesh, a youth-led community organization. Baidya runs two projects on social development titled "Faith in the Commonwealth" and promotes global citizenship and religious literacy among local youths of different religions. He developed "Shudokkho," which employs the youth of rural Bangladesh based on their skills, and is also involved in addressing hate speech and building alternative narratives to counter hate speech (a part of his CVE/PVE). He is the recipient of the "Faith in the Commonwealth Peace Award" in Bangladesh in 2019, and he is a fellow of the Commonwealth, the Peacemakers Network, and KAICIID.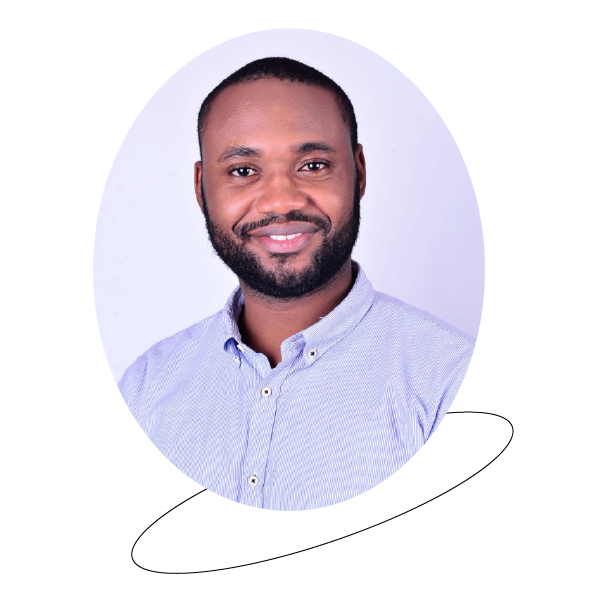 has served as the Executive Director for Talking All Men Brother (TAMEB) since September 2016. He is a dynamic and highly intelligent leader who has been the backbone of TAMEB's growth and development since the organization was founded in 2016. Under his leadership, TAMEB's has effectively created dynamic programs and collaborations that have seen the organization record success since the organization began activities in 2017. An approachable, energetic, and efficient leader, he maintains healthy and open communication with the TAMEB board and council, staff, and TAMEB stakeholders.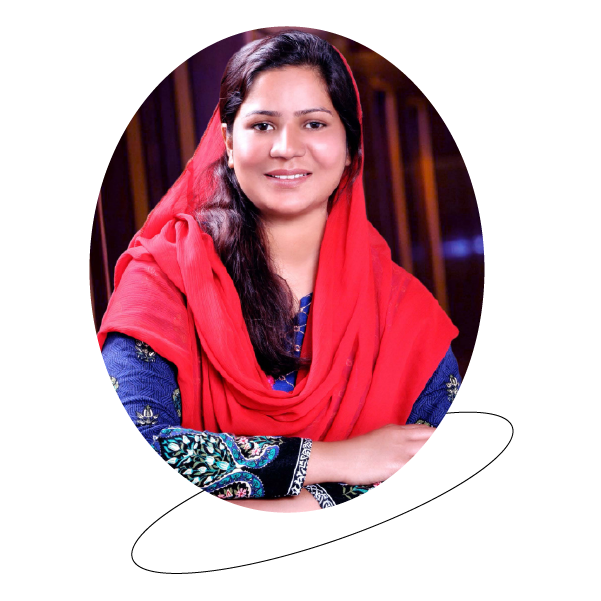 is a women's education expert, empowerment and environmental leader, children's rights activist, published writer, international speaker, and community leader committed to foster interfaith harmony. She is also the Founder and Chairperson of Zephaniah Women Education and Empowerment Foundation (ZWEE), and Zeph Sunday Schools Ministry. For her work and dedication to uplift the most disadvantaged communities, she has been awarded the Outstanding Performance award by Eternal Life Ministry of Pakistan International, and Bioneers Change Makers Award. Zeph won the Lynn Syms Global prize from the World Pulse, and the film Flight of the Falcons was produced to emphasize her life and work by Channel News Asia Singapore. The film won a gold medal from the New York film festival in 2016.
is a poet, writer, and human rights and gender equity activist. She is the Founder and Executive Director of the Somali Gender Equity Movement (SGEM), a global movement that advocates for and promotes women's socio-economic justice, participation, and representation of women in peacebuilding and reconciliation processes, and political equity in the public decision-making arena. She also works as an independent consultant and researcher for donors, international and local organizations, and government agencies. In regards, Hassan is one of the experts that developed a National Reconciliation Framework for the Ministry of Interior, Federal Affairs & Reconciliation of Somalia.
Subsequently, she developed a manual for Peace Circle Process Training: a context-specific manual for Somalia intended for grassroots individuals working on peacebuilding, reconciliation, and conflict resolution with a specific focus on women. Previously, Hassan was a Senior Advisor to the Office of the President on elections and civic dialogue and served the Technical Support Team for the National Consultative Forum during the 2016-2017 Indirect Election.
From 2007-2012, Hassan was a Program Officer for the Minneapolis Foundation (TMF), the oldest existing community foundation in the United States, and led TMF's strategic focus areas of Transform Education, and Capital grants of the community grantmaking fund. She also served as key staff, managed special-purpose funds, and represented the Foundation's interests to public and private agencies, donors, funding partners, grantees, grant seekers, and communities. Hassan was also the Chairwoman of the Pan Somali Council for peace and democracy at the time. She has more than 25 years of professional work in the public, private, nonprofit, academic, and philanthropic sectors.
Academically, Hassan holds a Masters of Public Affairs (MPA) from the Humphrey School of Public Affairs, University of Minnesota, and was awarded the Best Individual Masters of Public Affairs Paper for the 2006 graduating class. She also graduated with honors from Old Dominion University in Norfolk, Virginia, earning her Bachelor's of Science in Environmental Health, with a minor in Chemistry. She has also participated in the James P. Shannon Leadership Institute program and was the recipient of several fellowships: notably The Funder's Network for Smart Growth and Livable Communities, PLACES fellowship, the Upper Midwest Human Rights Fellowship, and the Otto Bremer Foundation's Graduate Fellowship on Philanthropy and Human Rights.
Hassan has been an active member of the Somali civil society, and African diaspora philanthropy. In that regard, she was a member of the African Women's Development Fund USA Minnesota Network, and Pan-African Women's Philanthropy Network Founding Member. She also served the Steering Committee of HOPE – Horn of Africa and empowering youth to contribute to peaceful co-existence in the region. Hassan has served several advisory boards and committees for local, national, and international organizations.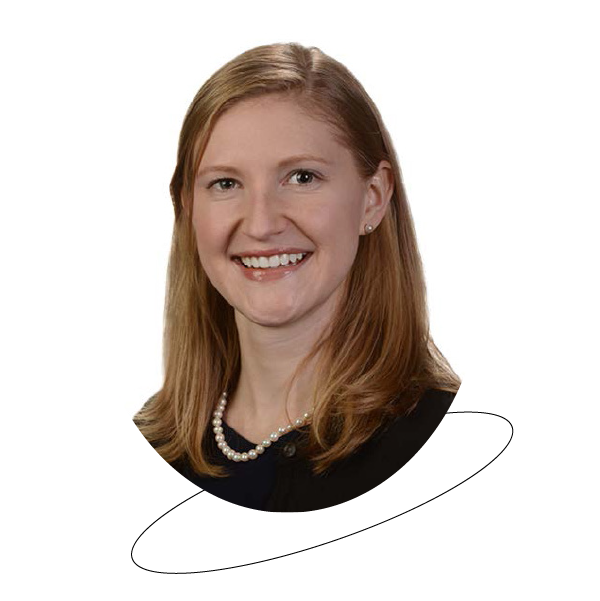 is the Program Officer for Religion and Inclusive Societies at the U.S. Institute of Peace (USIP). Prior to joining USIP in August 2014, Nozell spent 7 months in Amman, Jordan, where she volunteered with several organizations including NyDat Syria and Mercy Corps, to help Syrian refugees through humanitarian aid efforts and mediation.
Nozell has experience conducting research on religious trends in the U.S. and the Middle East through the Jordanian Interfaith Coexistence Research Center, where she focused on Arab Christian-Muslim relations and faith-based diplomacy, and the Pluralism Project at Harvard University, where she updated and composed reports for the online edition of On Common Ground: World Religions in America. She also worked as an educator in Abu Dhabi.
Her interest areas include the implications of religious identity in pluralistic societies and the ways in which religion can be used as a tool through which to teach human rights in conflict-prevention and reconciliatory capacities, particularly in the Middle East. Nozell earned a Bachelor's in Religion and Asian Studies from Colgate University, and a Master of Theological Studies from Harvard University.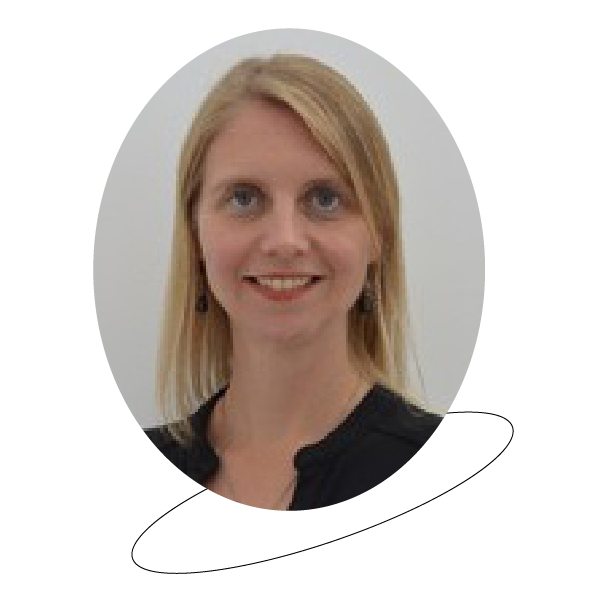 works as a Senior Program Officer with the International Civil Society Action Network (ICAN), providing technical assistance on the Better Peace Initiative, the Women's Alliance for Security Leadership (WASL), and issues of protection and psychosocial support. She is trained as a licensed Clinical Social Worker, with a specialty in trauma, and worked in healthcare and mental healthcare settings in the U.S. She has trained social workers internationally in Ethiopia, Lebanon, and India. In addition, Stacey worked as a consultant on gender-based violence and manager of a protection monitoring project in Lebanon, in response to the Syrian refugee crisis.
For one year, she also worked with Meta-Culture, a conflict management organization based in Bangalore, India. Schamber has consulted with Mediators Beyond Borders International on their women in the mediation program. She is passionate about preventing violence that can result from social, religious, or political conflict. Schamber's international conflict resolution experience and training enable her to foster sustainable community development. She holds a BA from Wellesley College, a Masters in Social Work, and Masters in Theological Studies from Boston University.
is the Executive Director of Youth Development Foundation (YDF), which is a national youth-led movement that brings together youth from diverse cultural, religious, and geographical backgrounds to fight extremism through non-violent conflict resolution skills. Rehmat is also a peace activist and social entrepreneur with a decade of working experience in countering violent extremism, interfaith harmony, youth leadership, conflict mitigation, and tolerance in post-conflict zones and sensitive geographic areas of Pakistan including North Sindh, Southern Punjab, and Khyber Pakhtunkhwa.
The decade-old tested model of YDF is internationally recognized at various forums, including the Minority Rights Group Internation (MRD), UNOY, UNAOC, Pax Romana, The Network for Religious and Traditional Peacemakers. Under his leadership, YDF drafted the first-ever interfaith harmony policy for the Government of Punjab, initiated a regional campaign to counter hate speech, discrimination, misinformation about the COVID-19 vaccine, and stigmatization in the post-pandemic scenario. He is an Executive Member of the Punjab Corona Task Force and partners with USAID, FCA, European Union, MRG, USIP, and NED. Rehmat is the recipient of the Promotion of Minority Rights Award by the Governor of Punjab and The Ministry of Human Rights, Minorities Affairs, and Interfaith Harmony. He is also a recipient of the prestigious 'Emerging Leaders of Pakistan' award, Acumen Pakistan Fellowship, and holds a Master's degree in Social Work.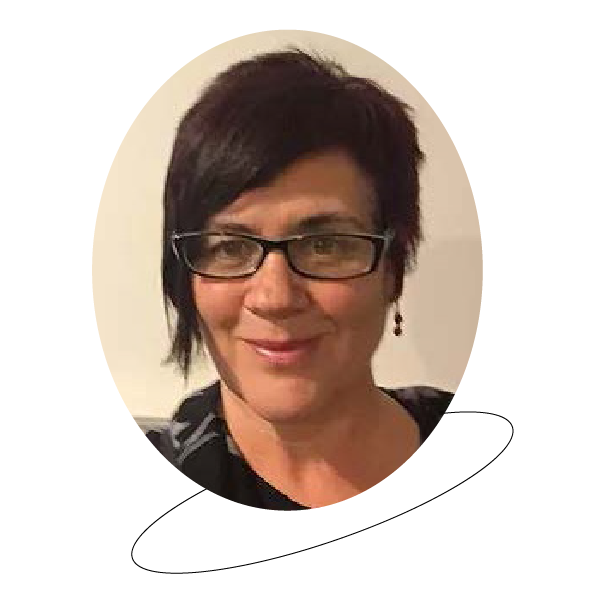 currently serves as the Advocacy Officer for the World Council of Churches at the Ecumenical Office to the United Nations in New York City. Donna's program responsibility for gender justice, indigenous issues, and racial justice is evidenced in the Action Coalition to End Gender-Based Violence, the Permanent Forum on Indigenous Issues, and the annual Commission on the Status of Women. Working with faith-based partners and CSO to address issues of gender justice, particularly in the area of women, peace, and security. Bollinger is the focus of her Doctorate of Ministry Degree at Drew University. In addition to graduating as a Merit Scholar from the Wake Forest University School of Divinity, she has also earned a Bachelor's and Master's degree in Education from East Carolina University. Early in her career, Bollinger served as a delegate to the White House Conference on Rural American Women and was nominated as one of the Outstanding Young Women in America for this work.
Prior to her current position, Bollinger served as the Executive Director for Religions for Peace USA, demonstrating her commitment to interfaith understanding and cooperation. She has served as a staff member for the National Council of Churches of Christ in the USA and then the Ecumenical Gathering of Youth and Young Adults based in Geneva, Switzerland. Bollinger has worked extensively with Haitian, Hispanic, and Hmong communities in the United States, collaboratively addressing the challenges of public health, immigration, and economic development. She has served as the Executive Director of a faith-based community organizing nonprofit, created and built Native Grace, a fair-trade resource and retail center, and worked with Legacy International's Global Youth Village where participants from the Middle East and North Africa region engaged in dialogue and peacemaking.