Identifying Areas of Collaboration Between Country Neighbors to Advance Peace
The Peacemakers Network's Asia Working Group recently convened members from Myanmar and Thailand for a strategic workshop in Bangkok on the 10th and 11th of October. This dynamic gathering featured representatives from various backgrounds, including universities and a range of local and international NGOs. The focus of the workshop was a comprehensive analysis of the peace and conflict dynamics in both countries, delving into the cross-border aspects and examining how each nation's actions influence the peace landscape in their neighboring borders. During the workshop, participants collaboratively explored potential partnerships, funding opportunities, and the roles that religious and traditional peacebuilders can play within their respective networks.
Adding a unique dimension to the experience, on the 10th of October, workshop attendees embarked on a journey to explore Bangkok's diverse religious tapestry. They visited sacred sites, including a mosque and cathedral, where they had the privilege of meeting with local religious leaders. Engaging in meaningful dialogues, they shared insights on the history of interfaith harmony in Bangkok and the lessons it holds for peace and cooperation. Looking ahead, the Peacemakers Network plans to continue hosting strategic workshops at the national level, extending its reach across South and Southeast Asia throughout 2023 and into early 2024.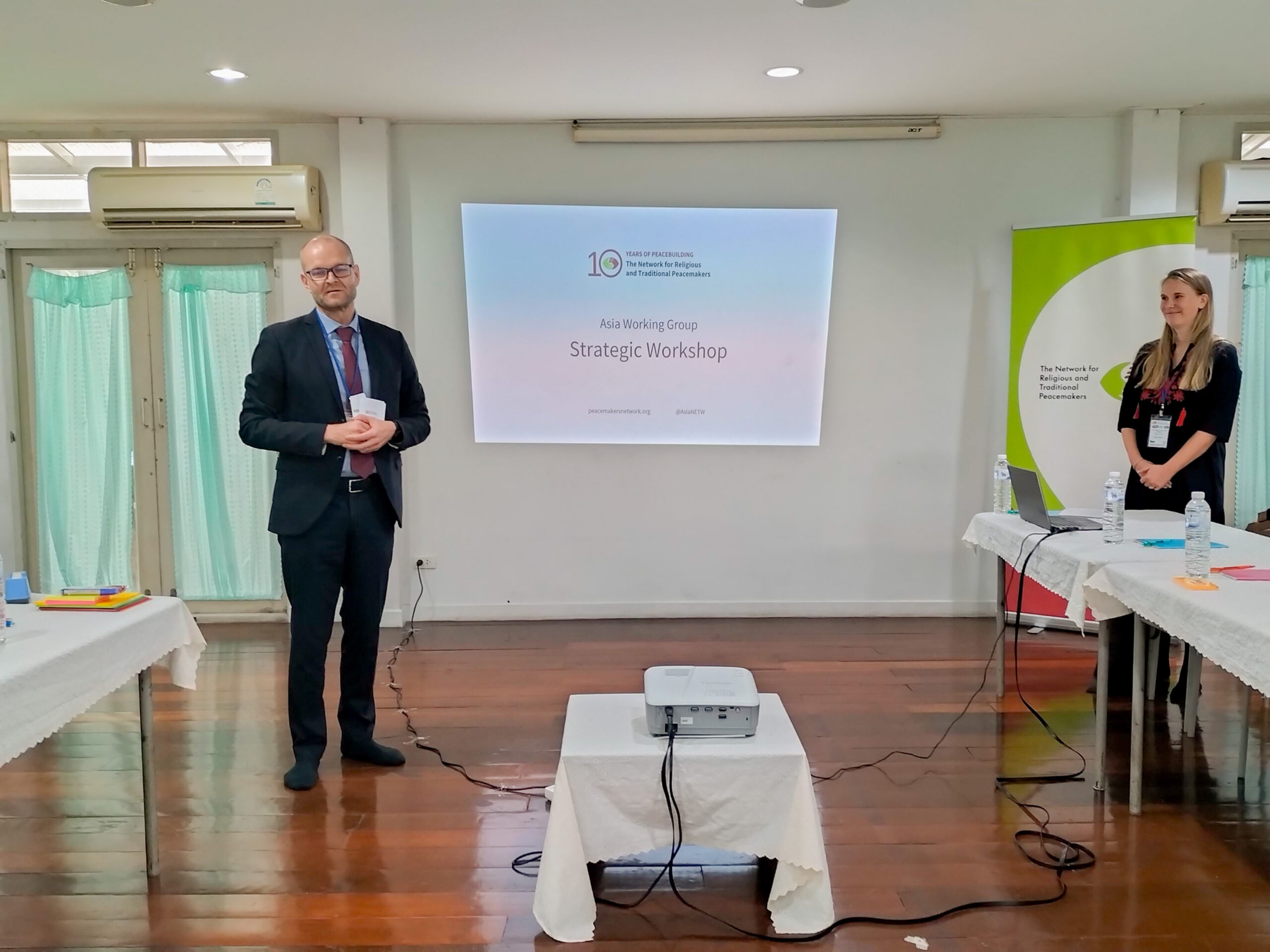 Opening remarks by H.E. Jyri Järviaho, Ambassador of the Republic of Finland to Thailand.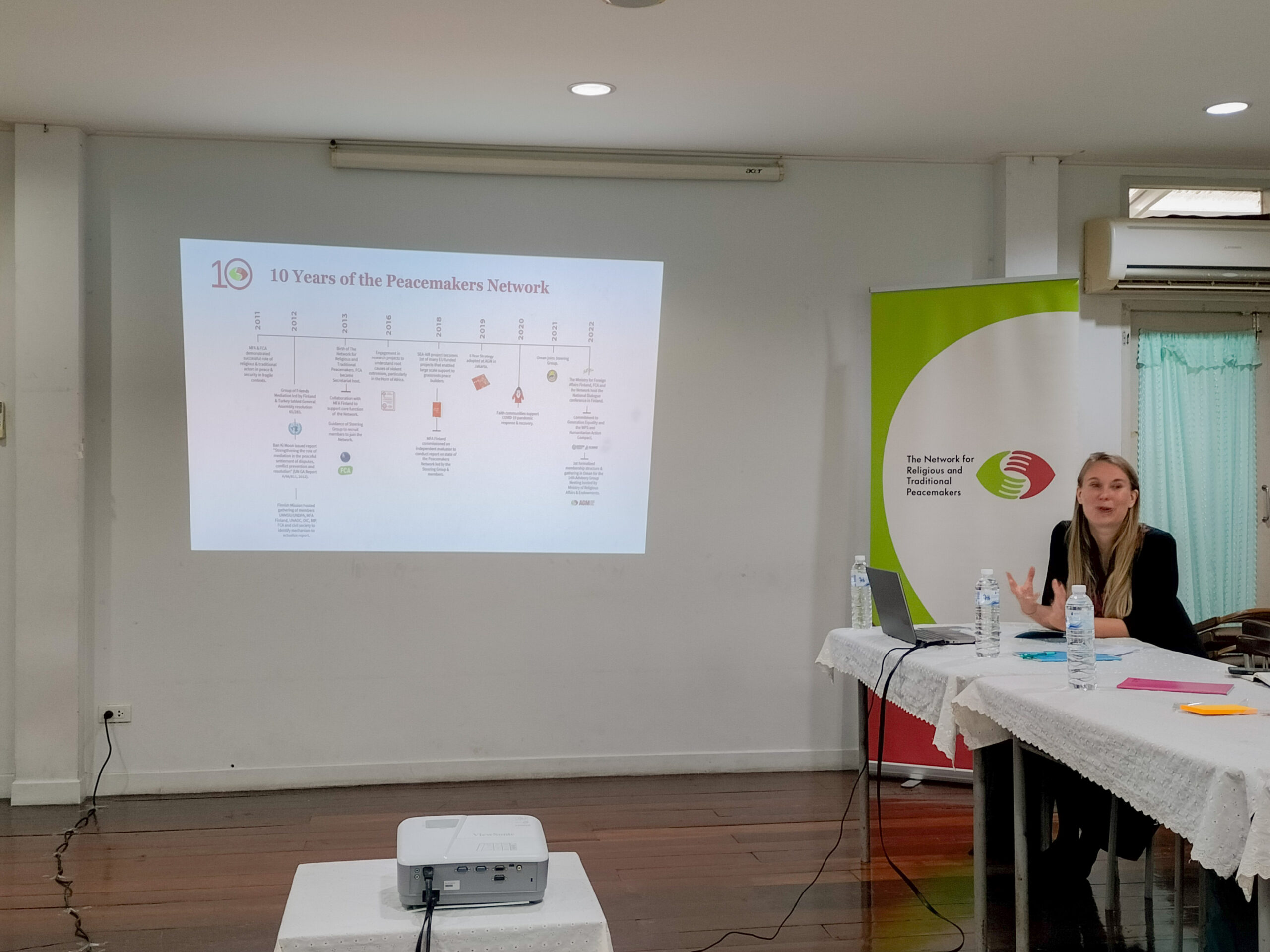 Edla Puoskari, Peacemakers Network's Asia Programme Manager, shares the brief history of the Network's inception and activities throughout the decade.