Dialogues to support peace in the changing world – Conference on National Dialogues in Helsinki
The Fifth National Dialogues Conference (NDC) convened over 150 peace mediation experts from 30 different countries to Helsinki on 15–16 June. Over the course of the conference, participants focused on the significance and challenges of national dialogues in the changing world.  The themes of this year's NDC conference include the effects of climate change on conflict and peace processes and fostering partnerships with minorities, indigenous, women, and youth leaders, actors, and organizations to reach holistic solutions.
The National Dialogues Conference has served as an important forum for sharing best practices in peace mediation and as a concrete meeting place for those involved in peace negotiations and various dialogues.
The erosion of the multilateral system poses challenges to the building of sustainable peace. It is important to see that different population groups are involved in peace processes to better understand the route to building equitable, sustainable, and inclusive solutions. The participation of persons with disabilities is for the first time an agenda item at the conference. The participants also examine the connection between mass social movements and national dialogues as well as the impacts of climate change on conflicts and peace processes.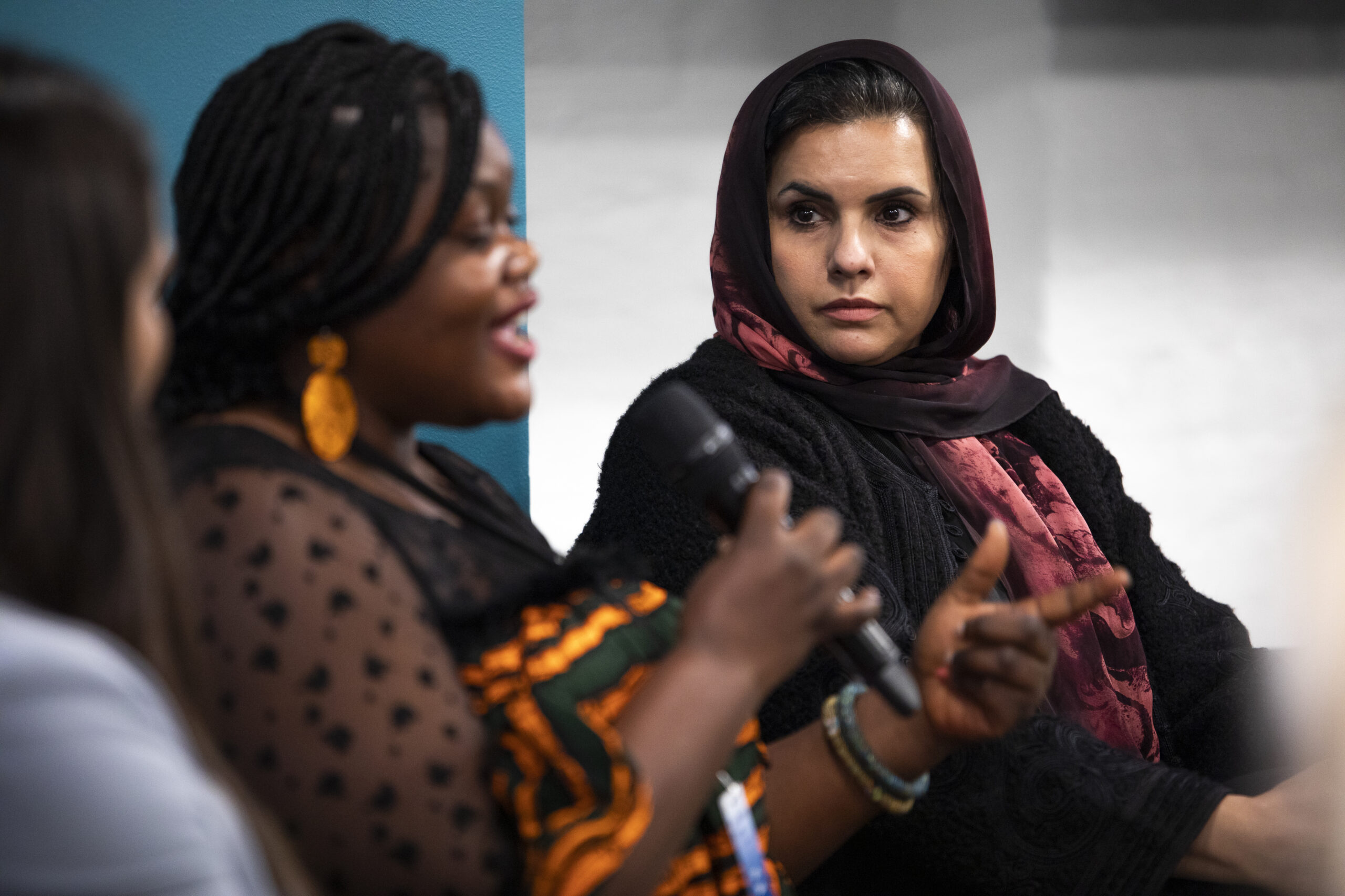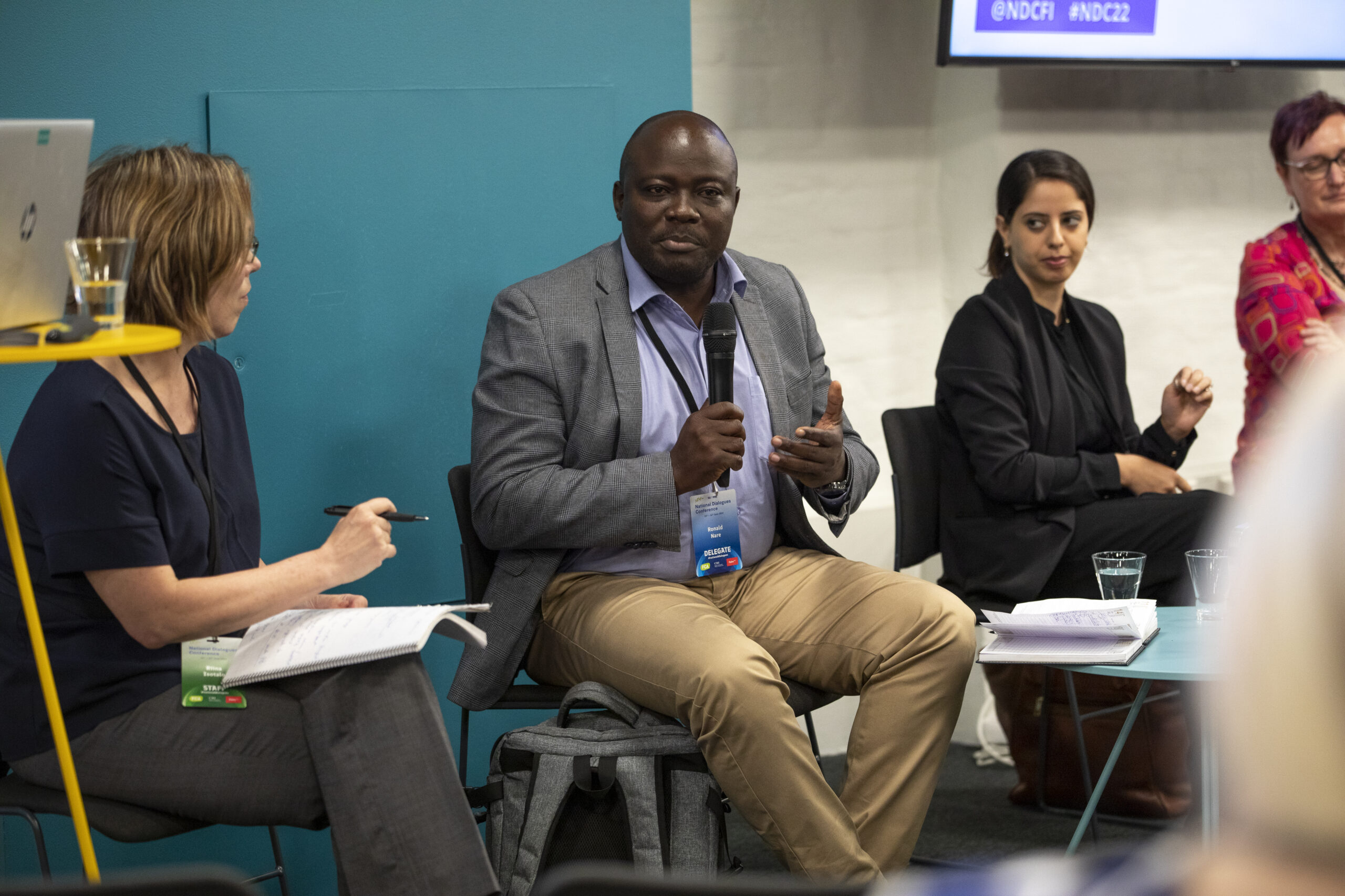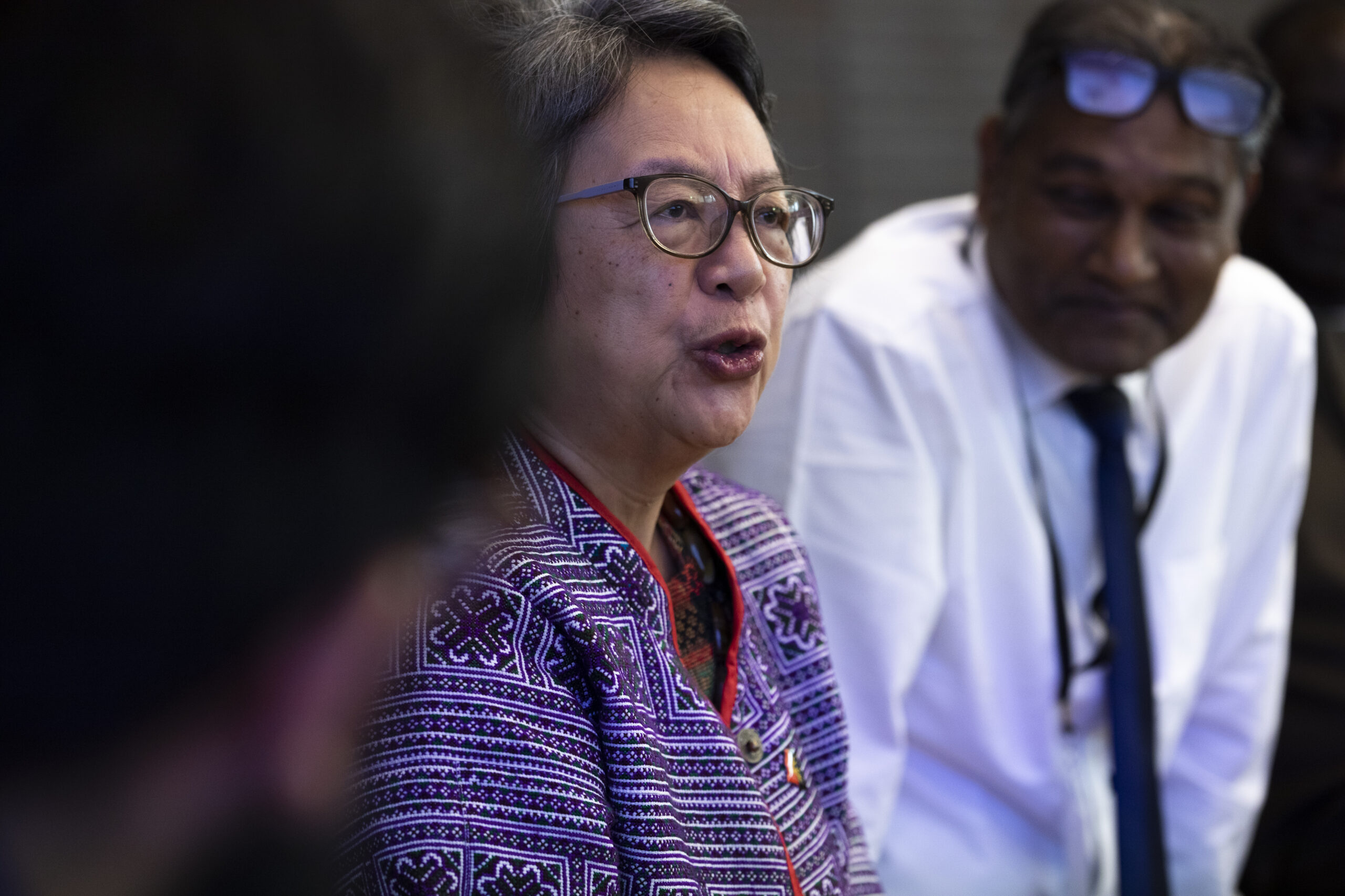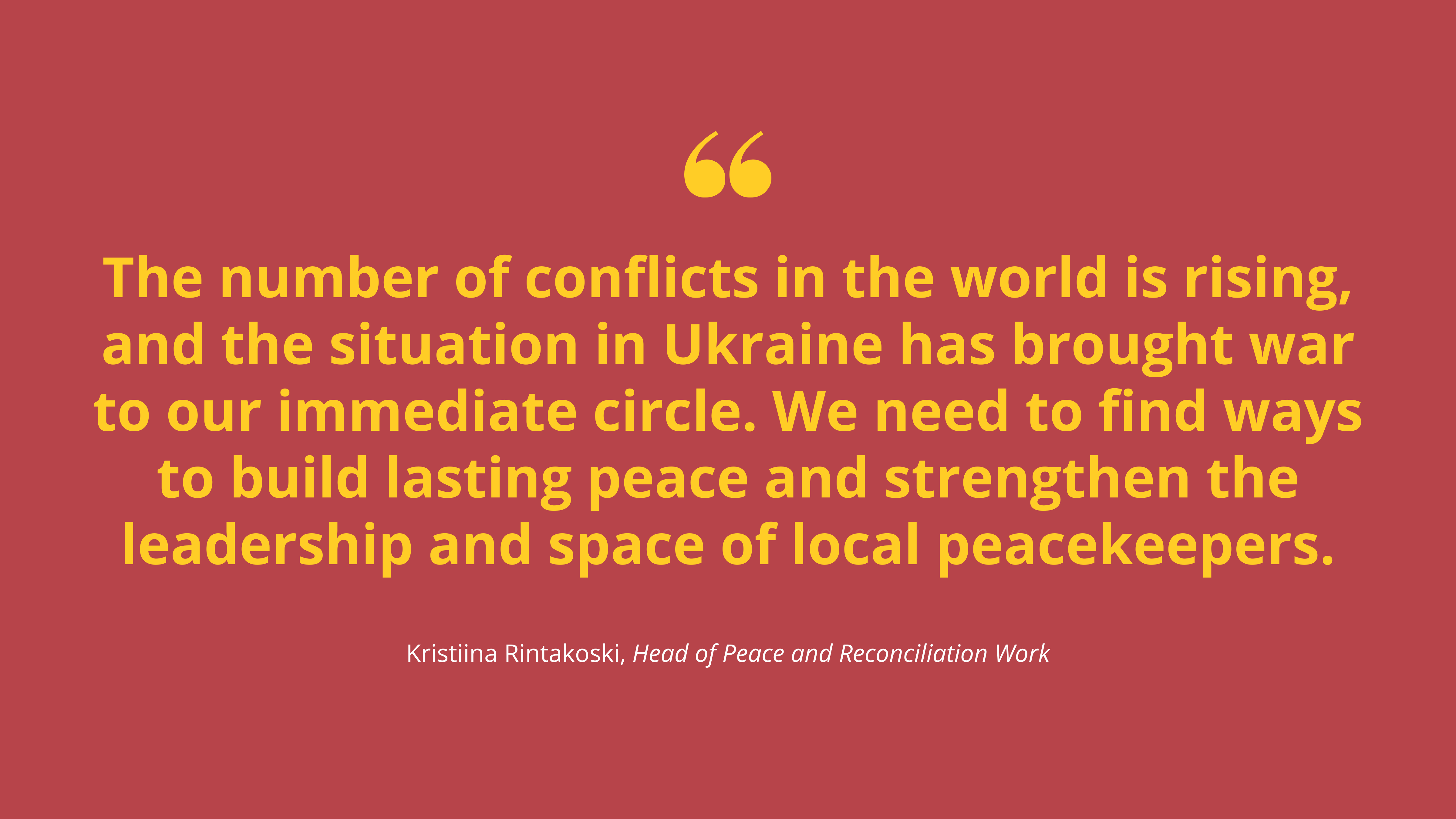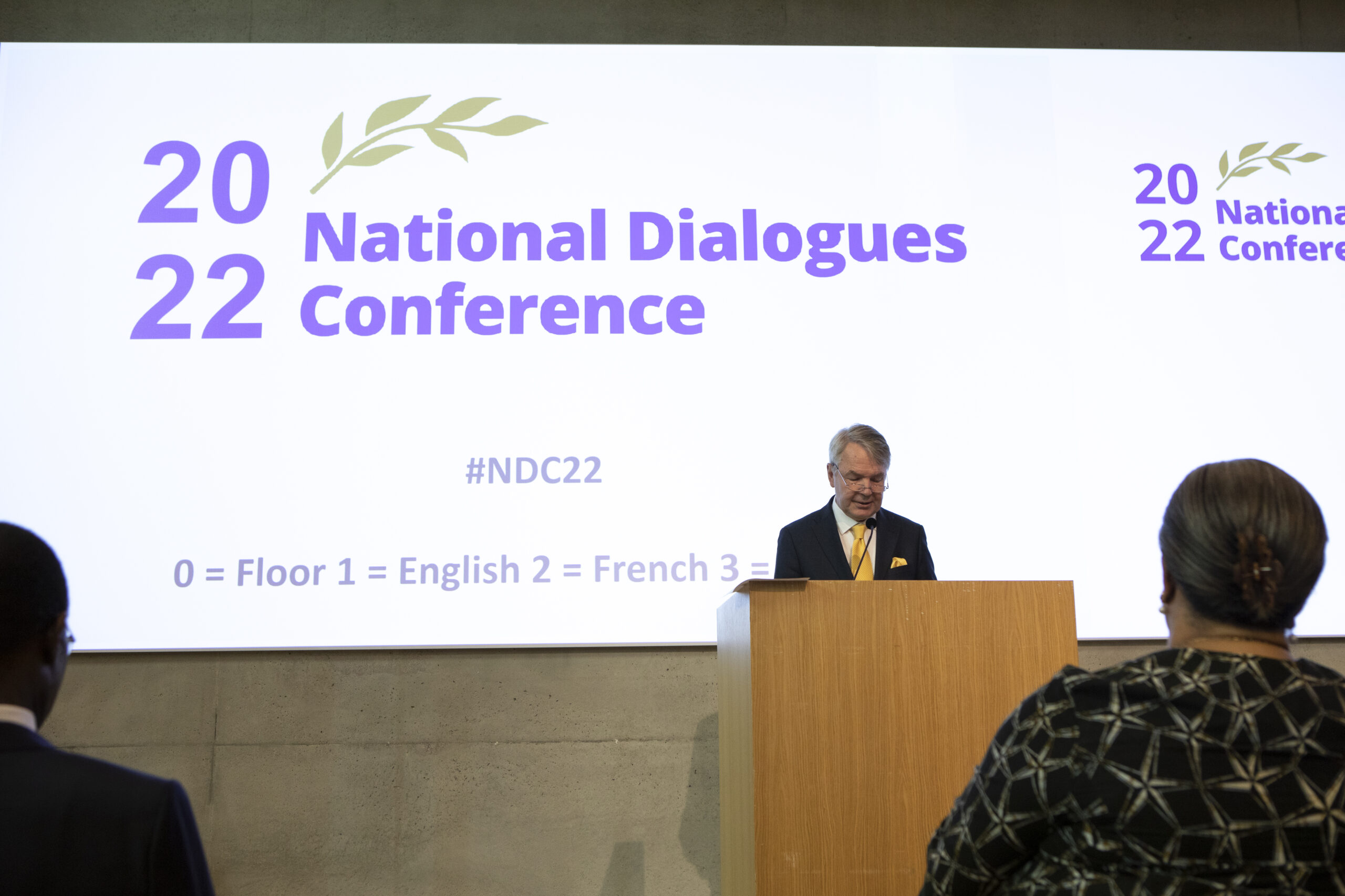 This year's conference is attended by former Minister for Foreign Affairs of Ghana, current UN Under-Secretary-General and Special Envoy to the Horn of Africa Hanna Tetteh, OSCE Special Representative on Youth and Security Maria Raczyńska,  Commissioner for Political Affairs at the African Union Bankole Adeoye, Senior Mediation Adviser at the UN Department of Political and Peacebuilding Affairs (UNDPPA) Emmanuel Bombande, Senior Adviser in the Conflict Transformation Research Department at Berghof Foundation Veronique Dudouet, and Peace Psychologist at International Center for Peace Psychology Ufra Mir from Kashmir. Foreign Minister Pekka Haavisto opened the conference and participated in the opening panel discussion.
A range of new tools will be needed for conflict prevention and conflict resolution. National dialogues' strength lies in that they bring together various actors and organizations in society to explore avenues for sustainable peace. Permanent solutions to conflicts can only be achieved by addressing the underlying political, economic, and social problems.
The new peacebuilding paradigm acknowledges the complexity and the need to work adaptively and flexibly, including utilizing approaches where the focus is on learning and adapting. It conceptualized peace as a continuous process rather than a specific outcome.
In taking into consideration the new peacebuilding paradigm, National Dialogues must ensure the meaningful participation of local & community actors in change processes, both in design & implementation. This includes acknowledging the lived experiences and local cultures and customs of local peoples to increase local buy-in and ownership of dialogue and mediation processes.
Across all panels, participants emphasized that the meaningful inclusion of women, youth, and other marginalized groups was essential for successful national dialogues and mediation processes. The participation of these groups must be reflected in peace agreements through gender provisions and specific language to ensure women broadly benefit. For mediators and the international community to increase connection and collaboration with these groups, they should establish relations with women's networks, alliances, and coalitions.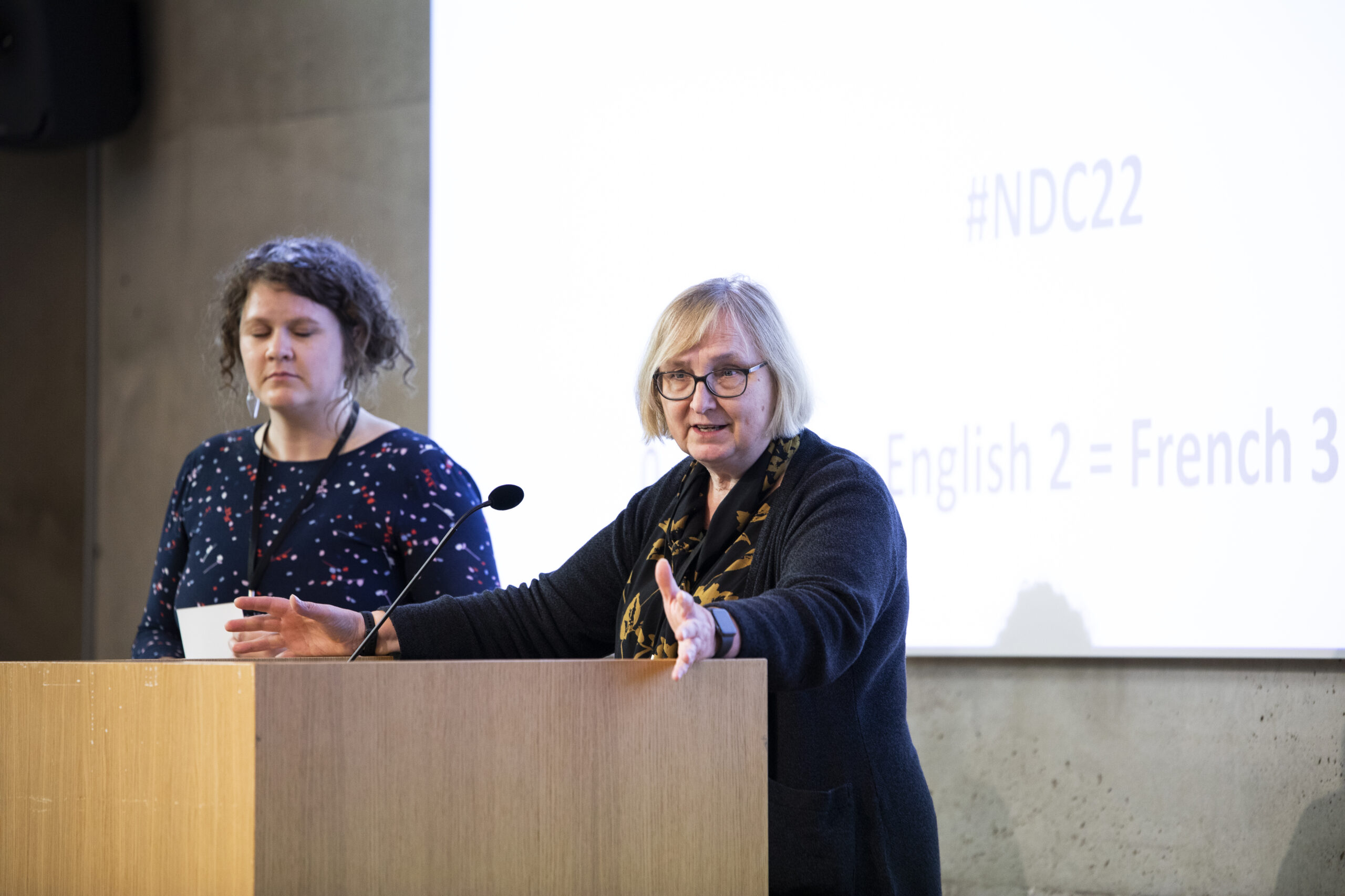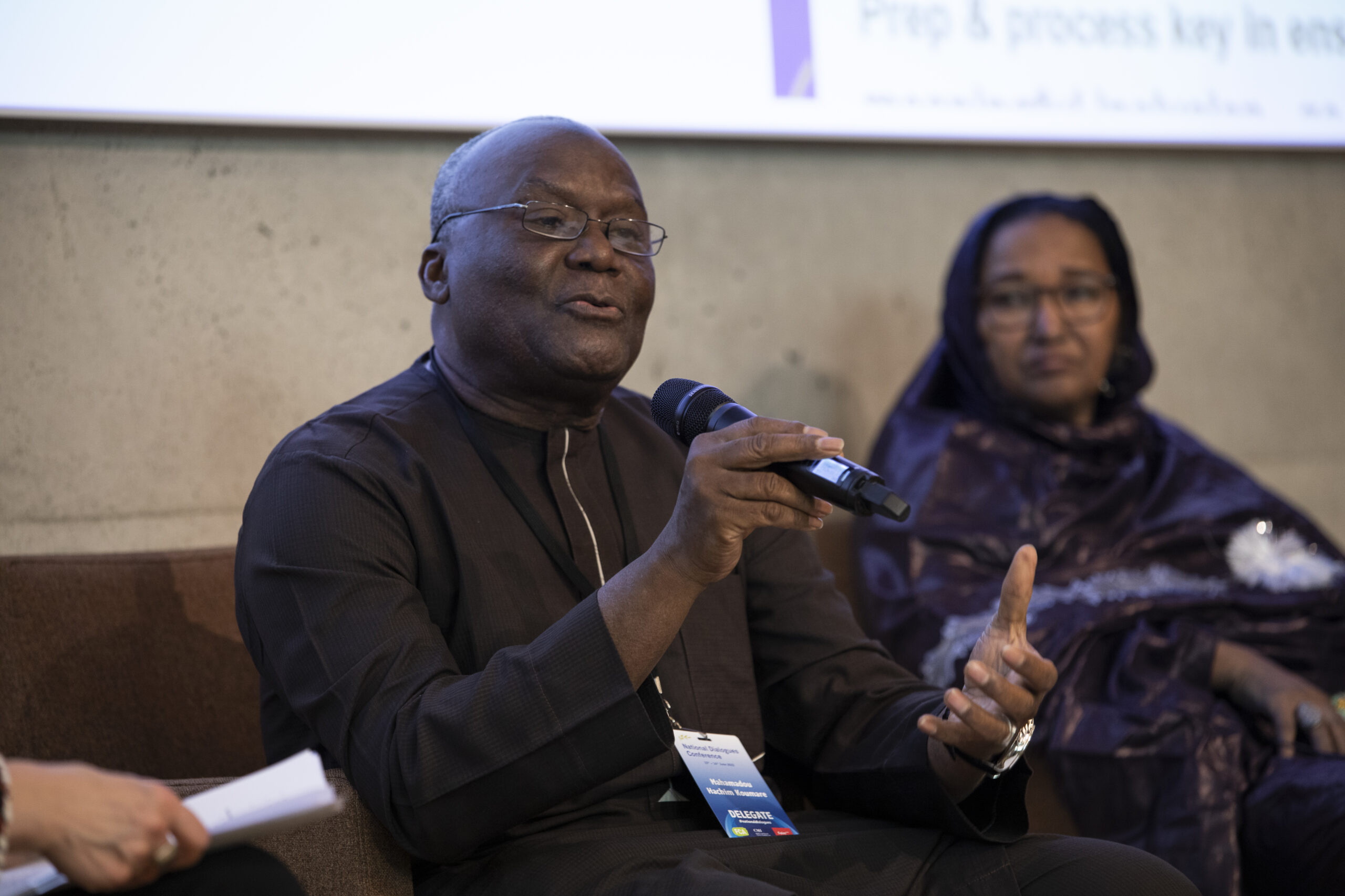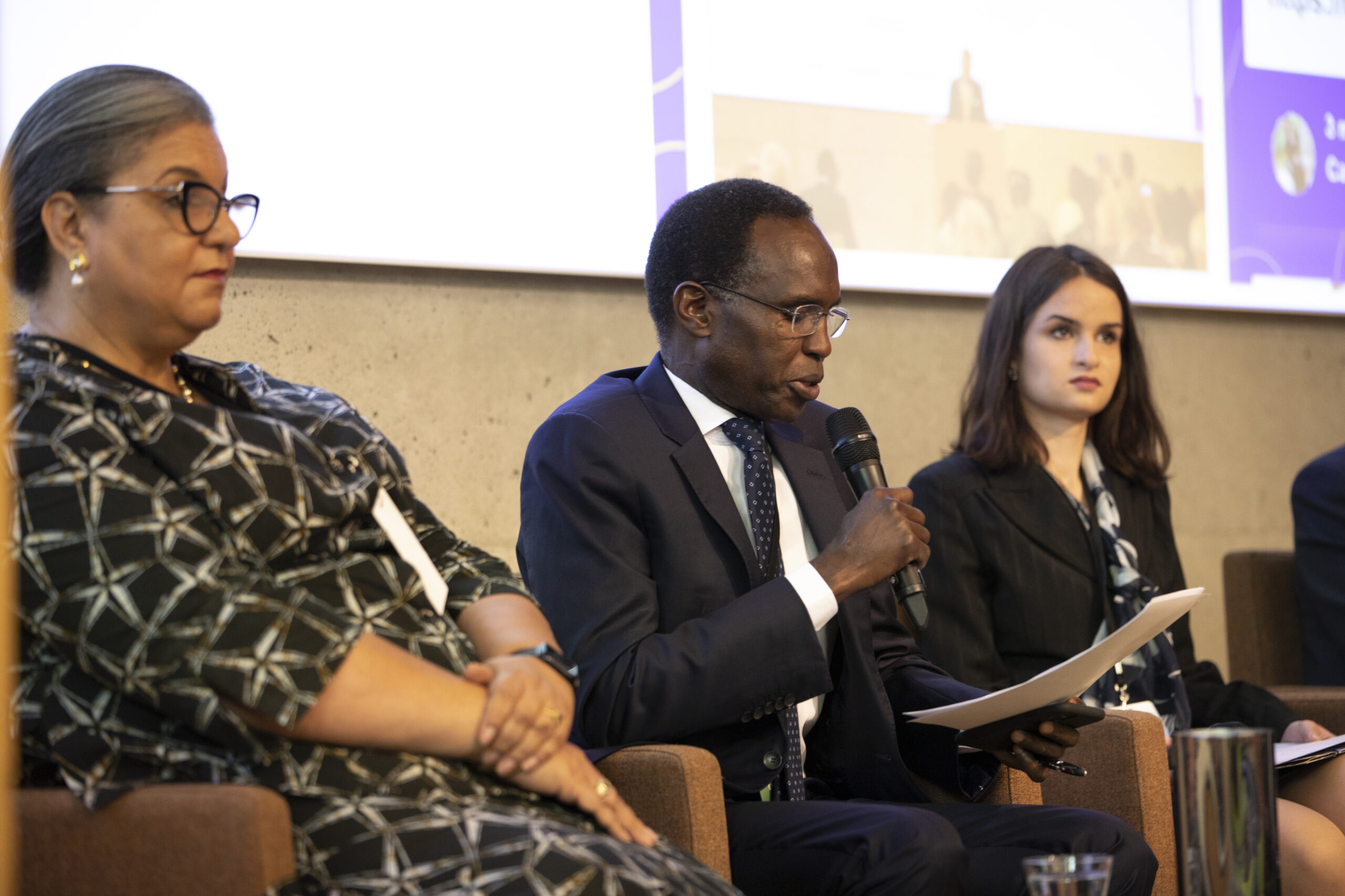 About the National Dialogues Conference 
The first National Dialogues Conference was held in 2014. Since then, it has served as an important platform for sharing best practices in peace mediation and a concrete venue for peace negotiations and various dialogues. The National Dialogues Conference is organized in cooperation with The Ministry for Foreign Affairs, CMI, Finn Church Aid, and the Finnish Evangelical Lutheran Mission Society. This year, the conference is hosted by Finn Church Aid.