15th Advisory Group Meeting
Reflecting and Redefining Essentials to Advance Peace Mediation and Partnerships in a Turbulent World
This year, the Peacemakers Network held its annual Advisory Group Meeting (AGM) in Helsinki, Finland where the occasion gathered over 100 Network Members from 56 different organizations to revisit the Network's Strategy for 2020-2025, examine emerging trends in peacebuilding, dialogue and mediation, and discuss our collaboration going in 2024 to continue to translate our strategy into practice. With over 38% of participants being youth, the AGM prioritized intergenerational dialogue and collaboration.
Since its inception in 2013, the Network for Religious and Traditional Peacemaker's AGM has served as an opportunity for friends and colleagues to gather for reflection, learning and networking to uplift the imperative role of religious and traditional actors in addressing some of our most pressing global challenges. This year's event was hosted through the generous support of the Ministry for Foreign Affairs Finland, the Ministry for Endowment and Religious Affairs of the Sultanate of Oman, and KAICIID Intercultural Dialogue Center.
"We truly are gathering in exceptional times; and I cannot think of a more suitable place to host our Advisory Group Meeting and 10-Year Celebration than in Helsinki. Finland has remained deeply committed to advancing inclusive peace mediation. It is the depository of numerous multilateral treaties and has hosted countless mediation sessions throughout the country," reflected Dr. Mohamed Elsanousi, Executive Director of the Peacemakers Network in his welcoming remarks.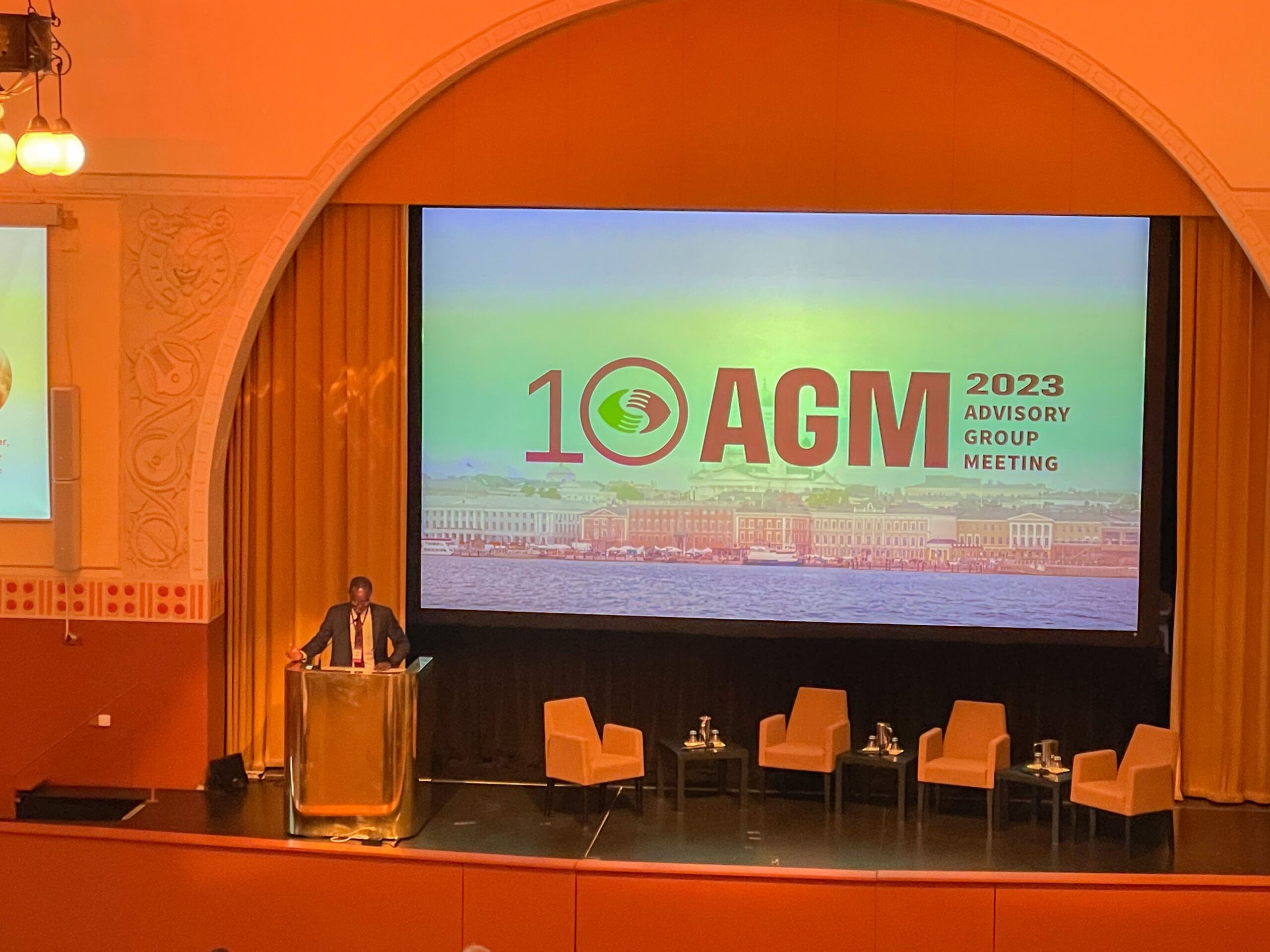 Dr. Mohamed Elsanousi shares remarks during Thurday's opening.
The meeting continued with reflections from Erik Lundberg, Ministry of Foreign Affairs Finland, Tomi Jarvinen, Finn Church Aid and Cannon Sarah Snyder, Rose Castle Foundation relaying how the Peacemakers Network has supported the advancement of grassroots religious and traditional peacemakers and broader peace mediation around the world.
Network members reflected on how the Sustainable Development Goals are intrinsically intertwined with the principles of dialogue, mediation and peacebuilding, reflecting the interdependence of global challenges and the imperative need for partnership and continued collaboration.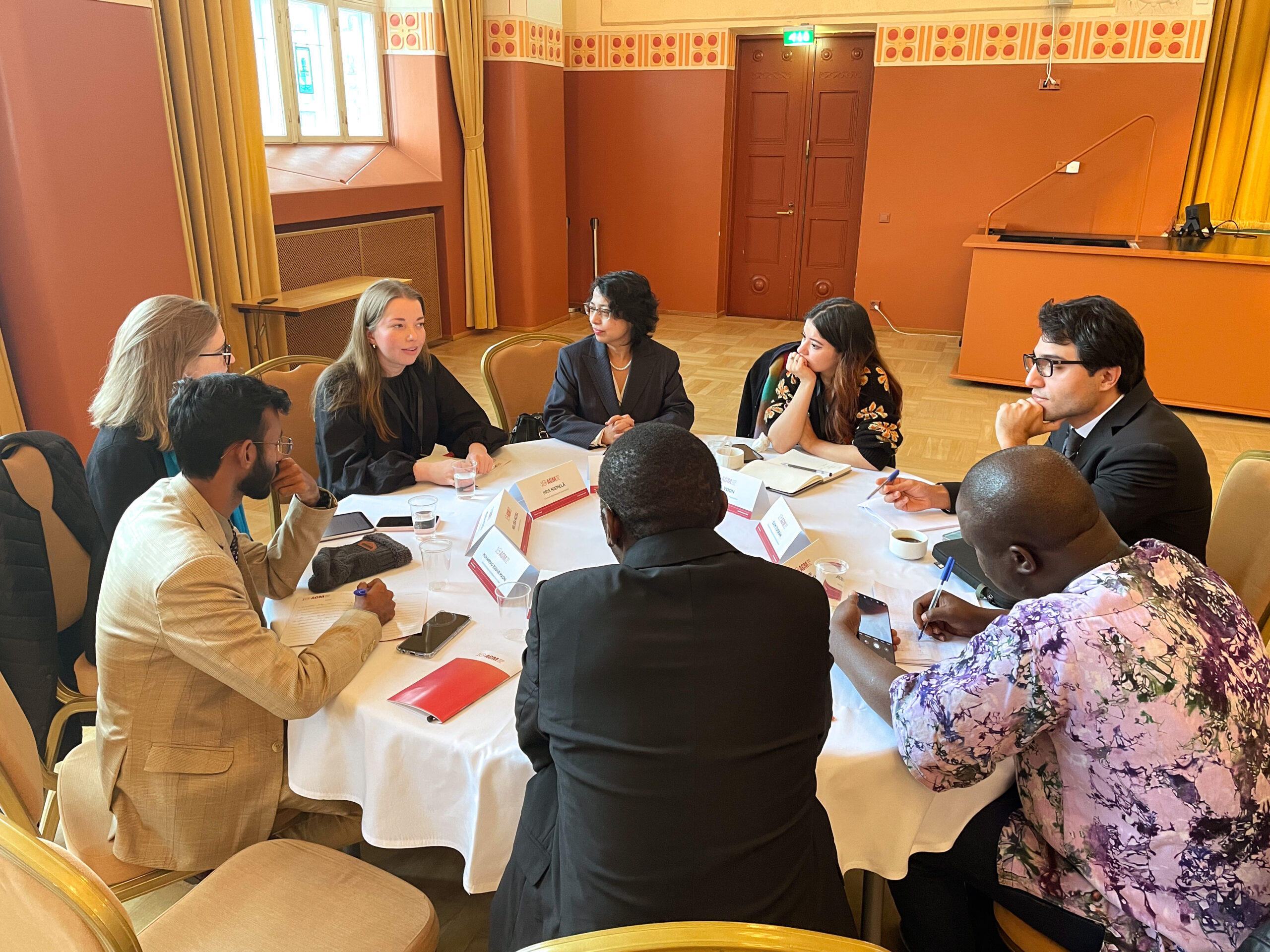 Network members engaged in group discussion.
Fireside chat: From Principles to Transformative Actions: Realizing the 2030 Agenda and Leaving No One Behind through Dialogue, Mediation and Partnership. Speakers on stage from left to right: Peter Nsenkeng, Ven. Nepan, Nika Saeedi, and Katja Ahlfors.
Reflecting on ways forward and opportunities for religious and traditional actors in building peace, Network members explored topics related to increasing meaningful youth participation, ensuring ample opportunities for networking and connectivity, reducing the digital divide, increasing gendered interpretations of religious texts as well as female participation in interreligious dialogues, and active inclusion of women and youth in mediation spaces.
Throughout the meeting opportunities were created for Network members to share innovative tools and resources related to the Network's mission. The day concluded with interactive small group discussions inviting participants to reflect on the main takeaways from the prior two days in relation to where the Network should focus its efforts going into 2024. Network members were also encouraged to commit to a "powerful action item" for advancing the Network's mission.
We look forward to fostering greater collaboration with new and existing members and partners in the following year. Visit our membership page to learn more about our members and their resources.