Principles for Peace Roundtable with Religious Actors
Members of the Principles for Peace Covenant listening to General Roméro Dallire, former Senator of Canada, at the luncheon in Washington, D.C.
The Peacemakers Network hosted a meeting between members of the Principles for Peace Commission and religious actors from Washington, DC to build momentum for Principles to enhance long-term peace outcomes. The 'Peacemaking Covenant,'  a practical framework that reconsiders the traditional conventions of peacemaking. Grounded in eight Principles for Peace and four shifts to peacemaking, the Covenant is a framework that can chart a path to lasting, inclusive peace to invest in a lasting and inclusive future everywhere.
Principles for Peace is a global participatory initiative to develop a new set of principles, standards and norms that will fundamentally reshape how peace processes are structured, sequenced and actualized. A broad range of partners and actors in the peacemaking, peacebuilding, humanitarian and development fields contributed to the realization of these participatory consultations laying the foundation for longer-term peace action seeded in local contexts.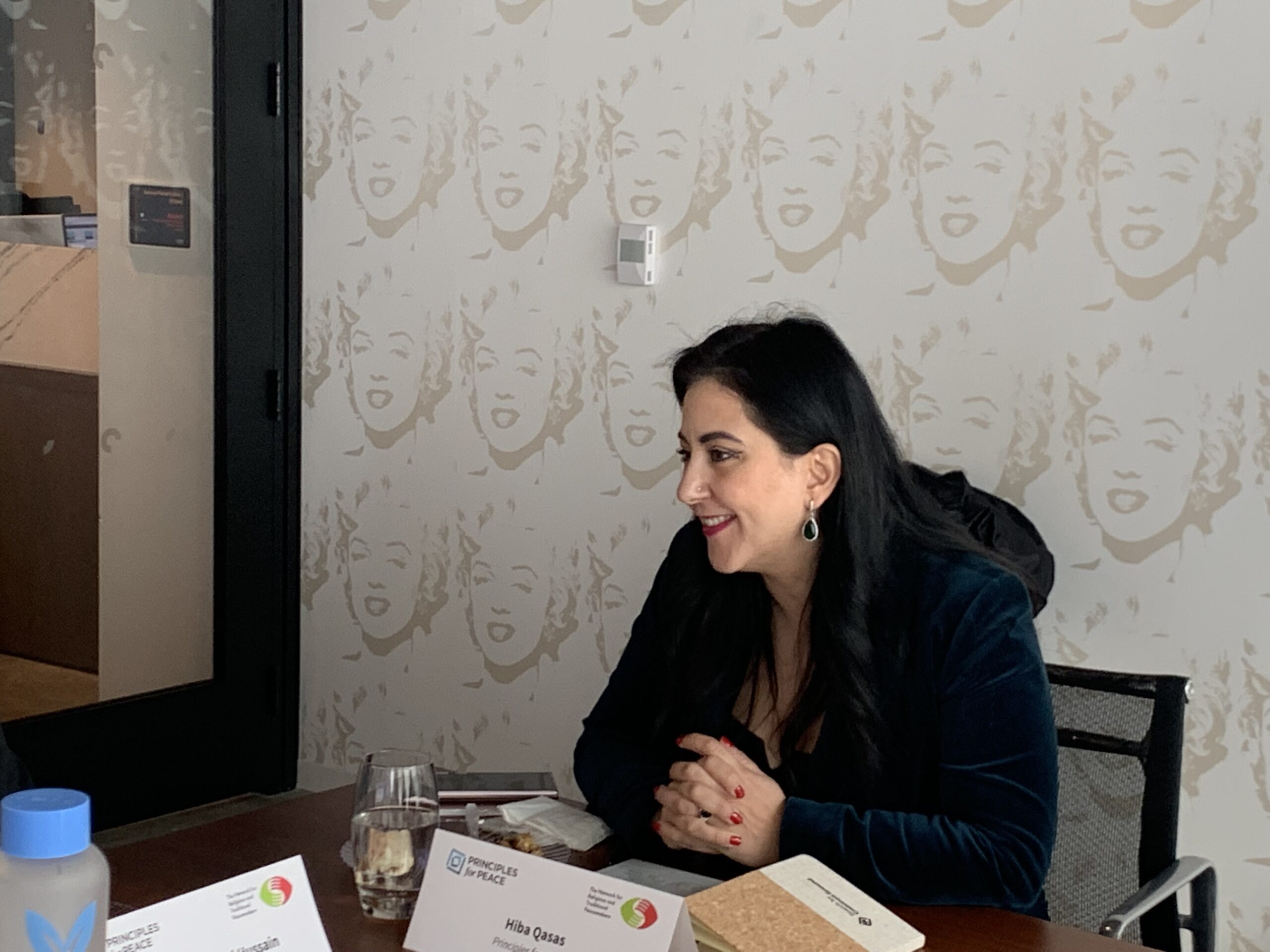 Hiba Qasas, Executive Director at Principles of Peace at the luncheon in Washington, D.C.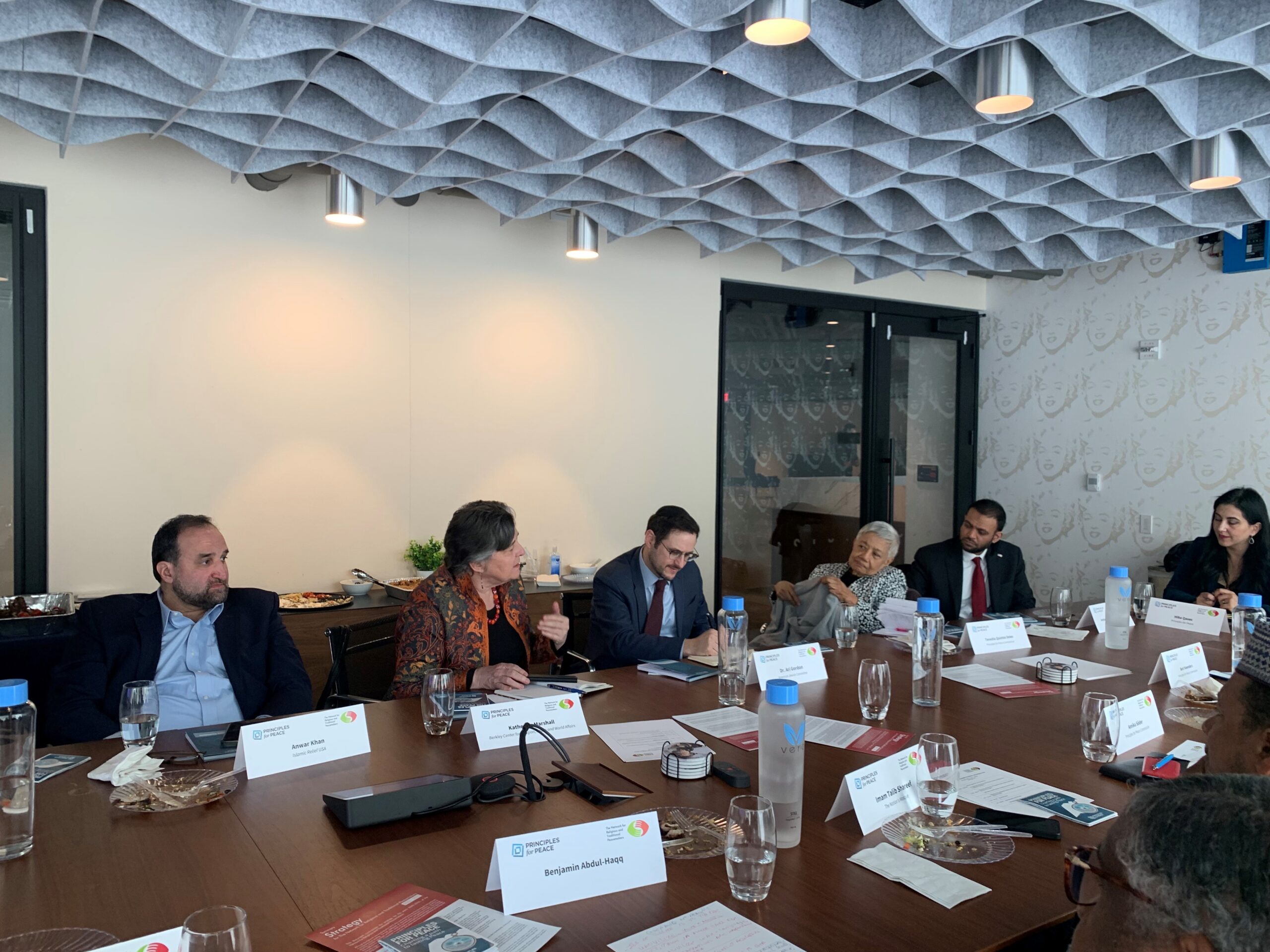 Members of the Principles for Peace listening to Katherine Marshall, Executive Director at World Faiths Development Dialogue.
The Peacemakers Network supported in hosting two rounds of regional consultations with over 111 individuals of faith, representing 49 countries on what the Principles of Peace should include and how to frame the Covenant to be meaningful for their local contexts.
The Peacemaking Covenant provides a framework for action. Principles for Peace will now work with mediators and negotiators, security forces and national authorities, international actors, donors, civil society and businesses, to name a few, to identify practical ways to implement the Covenant at all levels of society.