Reality v. Perception – Network Research further Understands Motivations to join Boko Haram
The Network for the Religious and Traditional Peacemakers published, "Reality versus Perception: Toward Understanding Boko Haram in Nigeria." This research is derived from over 1,700 interviews with Nigerian citizens and former Boko Haram members to further understand local perceptions of primary motivators to join Boko Haram.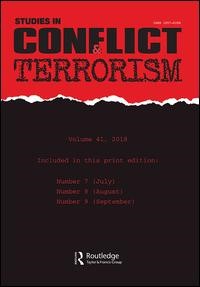 Research conducted by the Network for Religious and Traditional Peacemakers may change the way peacemakers view primary motivators to join Boko Haram. The Network interviewed over 1,700 local Nigerians and former Boko Haram members regarding why and how one joins Boko Haram. An overwhelming majority of the results concluded local citizens and peacemakers perceptions as to why one joins the extremist organization do not correlate. "Reality versus Perception: Towards Understanding Boko Haram in Nigeria," offers a significant contribution to Boko Haram research as it is the first to analyze local Nigerian perceptions and compare such findings to empirical data.
How the Study was Conducted
To understand local perceptions of Boko Haram recruitment methods, the Network and Finn Church Aid (FCA) interviewed and surveyed over 1,700 people: 1,607 Nigerian citizens, 60 individuals representing civil society members in working Boko Haram-affected areas and 130 former Boko Haram members. 63 of the 130 interviewed former Boko Haram members were female which provided a valuable opportunity for insights as to why and how women become involved with Boko Haram compared to their male counterparts. The sample of peacebuilders comprised of 50 interviews with individuals working with civil society organizations involved in community outreach and dialogue, human rights, humanitarian assistance and women and youth outreach.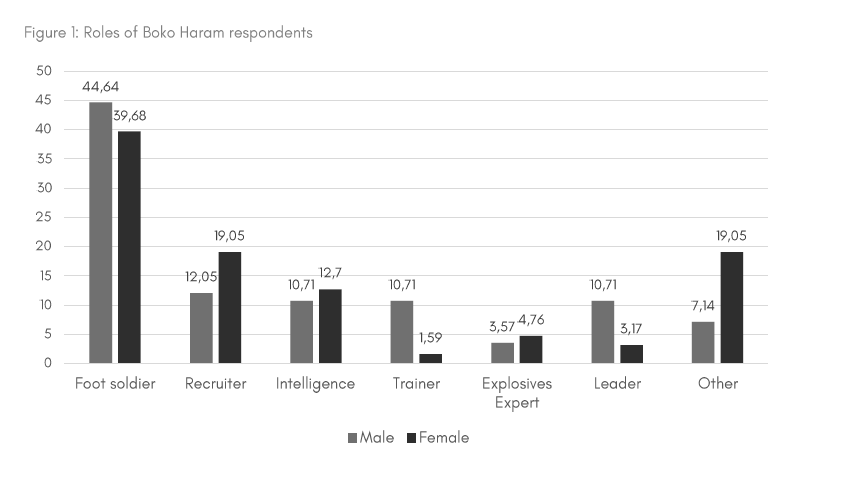 Leading Factors to Join Boko Haram
Several conclusions were drawn from the interviews and surveys. One major clarification offered by the research relates to the degree to which religion is a contributing factor to joining Boko Haram. 82% of interviewed peacebuilders consider religion to be the dominate motivator to join the extremist organization. However, this perception was relatively high compared to perceptions of local Nigerians and former Boko Haram members. Only 9% of Nigerian respondents believed religion to be the primary motivator. While religion may act as a guiding factor in the internal functioning of the organization, this research concludes it should not be considered a dominant motivating factor. With this conclusion in mind, the influential role of religion, or lack thereof, behind individuals joining the terrorist organization should be taken into account when developing or implementing approaches in the prevention violent extremism and peacebuilding.
The three primary reasons for individuals to join the organization, as determined by the research, include: the need to be respected and feared (23.5%), the need to belong (16.8%) and poverty or money (15.1%).
Introductory Methods to Boko Haram
The research also delve into introductory methods to Boko Haram. Interviewed peacemakers held the belief that indiviuals were initally introduced to the organization through religious institutions. However, only 12.6% of former Boko Haram members stated they were actually recruited in such space. The research demonstrated Boko Haram members are most often recruited by people they already know. They explained that people close to them – friends and family- were their main introduction points to the organization. Female Boko Haram members (22%) were more likely to be introduced to Boko Haram by their neighbors compared to their male counterparts (13%). While neighbors were the primary introductory method, family as an introductory method is ranked marginally behind at 11%. In the words of a respondent:

"When I was in Bama town, I did not have any intention of joining this sect…there are a few children that have decided to join, but for me I am not, until when my cousin brother invited me for a serious lecture one day, then from there I developed the interest of being a member of the group."
The concept of the internet as recruitment tool was largely overvalued by peacebuilders. 22% of peacebuilders identified the internet as a primary recruitment tool whereas only 9% of interviewed Nigerian citizens cited the internet as a recruitment tool for radicalization. None of the interviewed Boko Haram members stated they were recruited by the internet.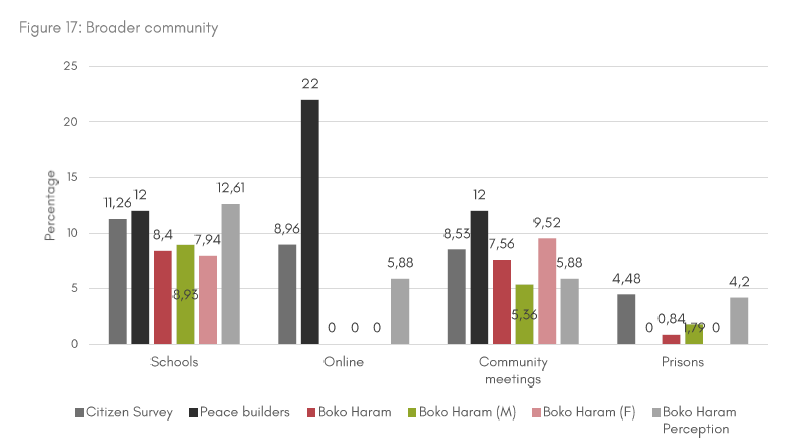 The results of compared perspective data of Nigerian citizens, former Boko Haram members and peacebuilders guided the Network in its policy recommendations to help build peace and security within the region. The main policy recommendations include: reestablish a local trust in government, provide gender-sensitive counter-initiatives, provide reintegration assistance and continuously asses recruitment strategies. When addressing violent extremism, policy makers are reminded to not solely rely on perceptions of peacebuilders in the development and implementation of preventative measures and countermeasures.
To read the full report, visit: https://frantic.s3-eu-west-1.amazonaws.com/kua-peacemakers/2016/07/Boko_Haram_FINAL_1_12_2017.pdf
---
The co-author of this study was Dr. Anneli Botha, who works as an independent consultant. The study was supported by Ministry for Foreign Affairs of Finland.
25 April 2019