My #YRMC Helsinki Experience
Written by Joy Gitau, YRMC Cohort
Walt Disney really was on to something when he said that, "dreams come true if we just have the courage to peruse them."
Story time.
On 15 June 2023, I received a WhatsApp text from my boss. In her text was a link accompanied by a short message, "Hi JF, (as she would fondly refers to me), please ensure you fill in this." This was not unusual since she's constantly sending any opportunities she deems relevant my way.
However, this particular one was a little different. Her tone felt more direct, it felt more like an order. Ordinarily, she would tell me to "check something out" and "apply if I'm interested" but this, this was different. Without much thought, I clicked on the link just to see what it was about. At that point I had no idea whether it was a conference, a training, or a call for some sort of membership. The link led me to a LinkedIn post titled "Global Youth Religion and Mediation Course". Immediately, I began to scan through the post. I remember my smile broadening with each sentence I read. The program sounded pretty amazing as it 100 percent aligned with what I do.  I knew that I had to apply for it sooner rather than later. As excited as I was, I shelved the idea and only a day to the close of the application period did I turn in my application. Just like all others, I applied and hoped for the best.
On 31st of July 2023, I was seated in our outdoor working space when I received an email. A bit nervous and a bit excited I opened the email. "Congratulations," it said, "You are among the 20 applicants that have been selected to attend the program in Helsinki, Finland." Joy of joys! My excitement was unimaginable.  Keep in mind, there were over 650 applicants from all over the world with all the relevant/required qualifications but only 20 made it through.
The  YRMC program was divided into two parts. A virtual portion between the 3rd-5 October 2023 and an in-person portion between the 23- 27 October 2023 in Helsinki, Finland. I am really grateful to God that I was able to attend both trainings. I really wish I was able to give a detailed account of all I learned and all that took place. However, for now I am only able to briefly highlight.
The course was very well put together and perfectly executed. All the learning sessions, including the virtual ones were extremely relevant, practical, interactive, enlightening and fun filled. The amazing facilitators and guest speakers walked us through many topics including:
Fundamentals of mediation
Religious dimensions
Restorative justice practices
Non-Violent communication
12 habits of a Reconciler
Managing polarities
Religious and gender inclusive dynamics in mediation
Conflict mapping and analysis
The role of the UN Mediation Support Unit
How youth mediators can best work with traditional and religious leaders in their work.
Saying that I learned a lot from the topics covered, is an understatement. This course opened my mind up to new perspectives and new ways of thinking.
I also got to learn so much from my fellow trainees, who by the way, are absolutely phenomenal young people. I remember reading through each of their bios, before meeting in person, and thinking to myself, wow, how inspiring. 
Meeting and interacting with them in person was mind blowing. I mean the wealth of wisdom uniquely possessed by each of them was refreshing. I cherish every moment that I spent with them from training together, to sharing the yummy snacks from our diverse backgrounds for international culture night, to sharing hearty laughter while walking down the beautiful but freezing streets of Helsinki.
Aside from the training, other note-worthy moments included:
Our visit the Finnish Ministry of Foreign Affairs where we got to have a roundtable discussion on the challenges faced by youth faith-based mediators, possible interventions and the opportunities available. 
Attending the Network's Advisory Group Meeting and 10th Year Anniversary Celebration. This gave us the opportunity to immediately plug into the Network, interact with members from our various regions and the world in general, and meaningfully contribute to the strategic implementation of the Network's five areas of focus.
If I could, I would totally relive this experience.  I wish to thank the Network for Religious and Traditional Peacemakers, all other partnering organizations  and all the facilitators for putting this amazing course together and executing it so beautifully. As the saying goes, "Ability is nothing without opportunity." Thank you for seeing us, hearing us and investing in us. 
I certainly cannot wait to implement all the amazing things I learned during this course into my work as a mediator and mediation trainer. I look forward to seeing more opportunities of this nature availed to both myself and all other youth mediators from all over the world. 
 As I end this I just want to say: "Peacebuilding should not be activity for the few who carry the burden in their heart, it should be a way of life for all."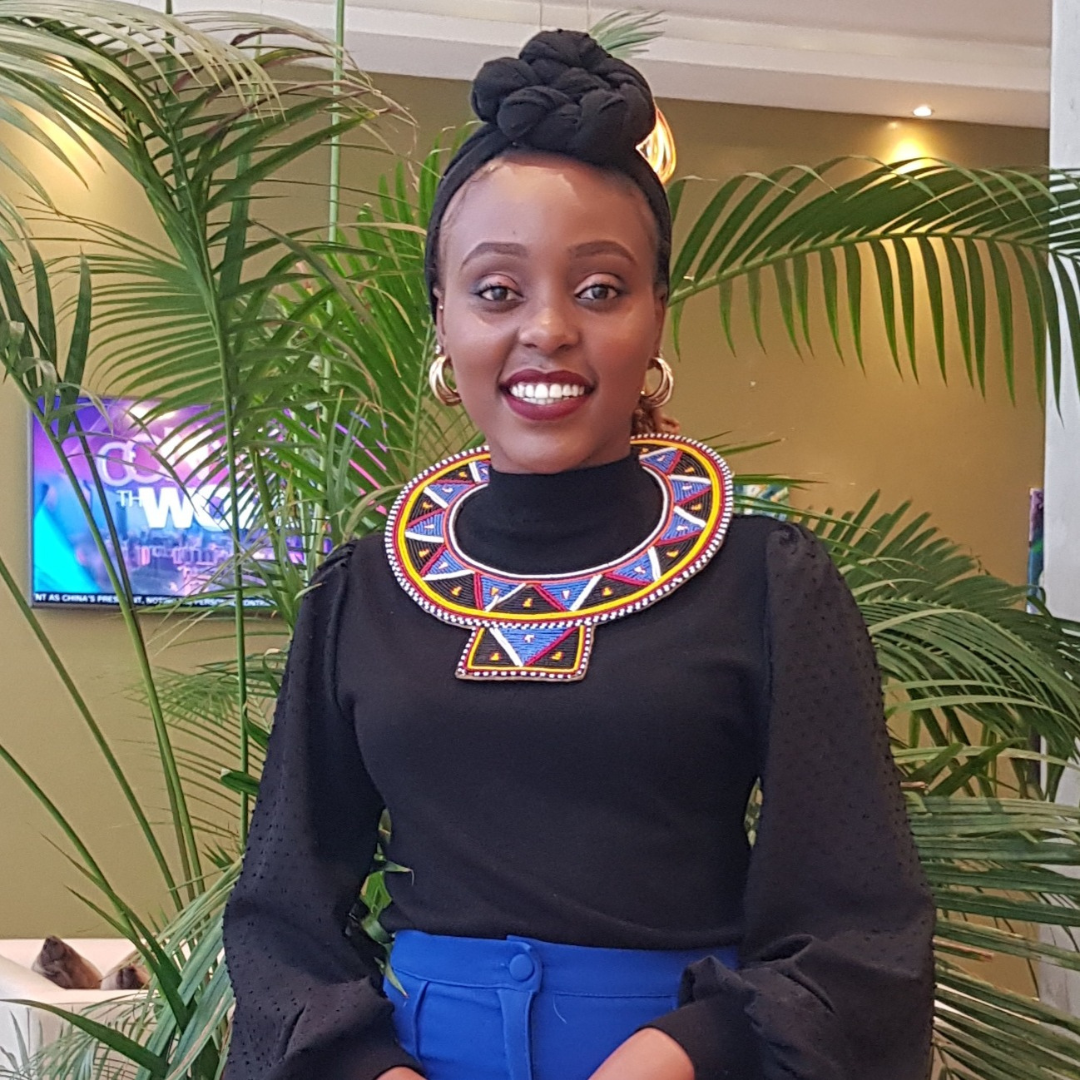 Joy is an accomplished advocate, holding an LLB degree with honors from the Catholic University of Eastern Africa and a Post Graduate Diploma from the Kenya School of Law. She is a Certified Mediator and Mediation Tutor with Amani Communities Africa, where she has been actively engaged in various mediation processes, training sessions, and workshops both locally and internationally. Currently, Joy holds multiple roles: Deputy Executive Director at the Amani Communities Africa (ACA), a distinguished peace organization and Mediation Training Centre; a dedicated Meditation Practitioner, Tutor, and Mentor at ACA; an Associate at JK.Mbaabu Advocates, where her legal expertise shines; legal Director at Wakili.sha Initiative, an organization dedicated to child justice; Secretariat Member of the Association of Certified Mediators, where she actively contributes to the field's growth; and Member of the Mediation Beyond Borders 2023 congress planning committee, showcasing her dedication to international mediation efforts. Joy is a dynamic and passionate individual committed to the principles of: 1. Fostering harmonious and peaceful environments through effective conflict resolution; 2. Driving positive and inclusive social change for transformative impact; 3. Facilitating the exchange of knowledge and experiences through the art of storytelling, mentorship, and networking; and 4. Harnessing one's innate potential and God-given talents to innovate and promote positive societal transformation. Outside her professional commitments, Joy cherishes moments with her loved ones, be it family, friends, or colleagues. She's discovered a newfound passion for hiking and outdoor adventures, with aspirations to conquer peaks like Elephant Hill, Table Mountain, Mt. Kenya, and Mt. Kilimanjaro, among others. Joy embodies a vibrant spirit driven by a genuine desire to make the world a more harmonious and just place.