The Link Between FoRB and Gender Equality: Statement Based on Participation at the International Ministerial Conference 2022
Written by Network Member, Heela Yoon, Founder and CEO
Afghan Youth Ambassadors for Peace Organization (AYAP)
As a representative of a youth-led organization and Member of the Network for Religious and Traditional Peacemakers, I attended the International Ministerial Conference on Freedom of Religion or Belief on July 6th in London, hosted by the U.K Government. The Conference brought together governments, parliamentarians, faith representatives, and broader civil society to discuss the urgent need for increased global action around the issue of freedom of religion or belief (FoRB).
The Conference convened representatives from more than 100 countries and allowed the younger generation from these countries to engage with the faith leaders and learn from their experiences. Moreover, this year, the Conference gave additional platforms for civil society and NGO representatives to address the conflict in their countries and the role of faith and religious leaders in preventing violence and broader extremisms. More than 30 civil society-led events were held throughout the conference week inside the U.K. Parliament and across the country.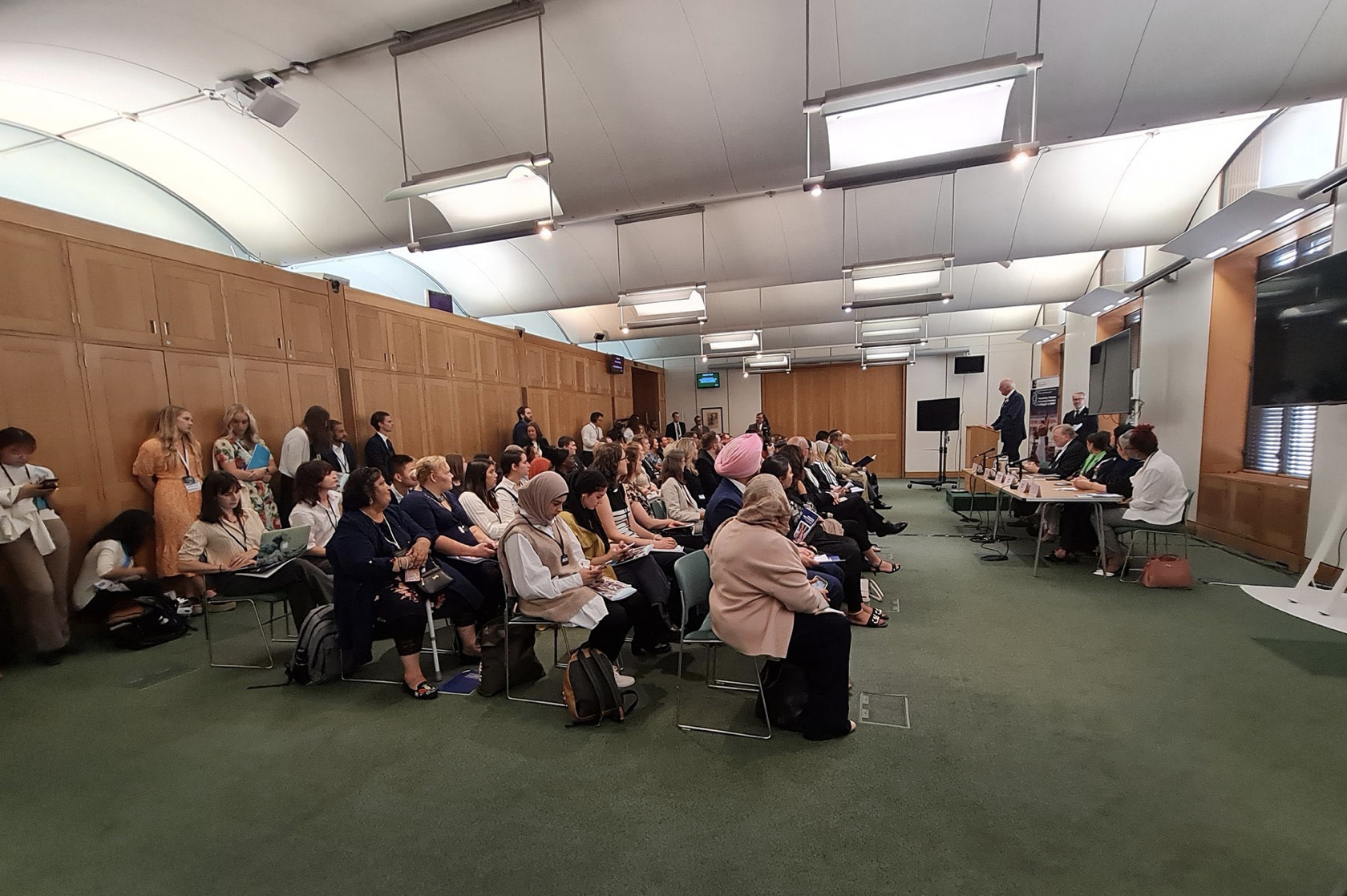 Network Representative and Founder of Afghan Youth Ambassadors for Peace, Heela Yoon, addressed the role of women and youth in local peacebuilding within their work in Afghanistan at the UK Ministerial FoRB 2022 Conference.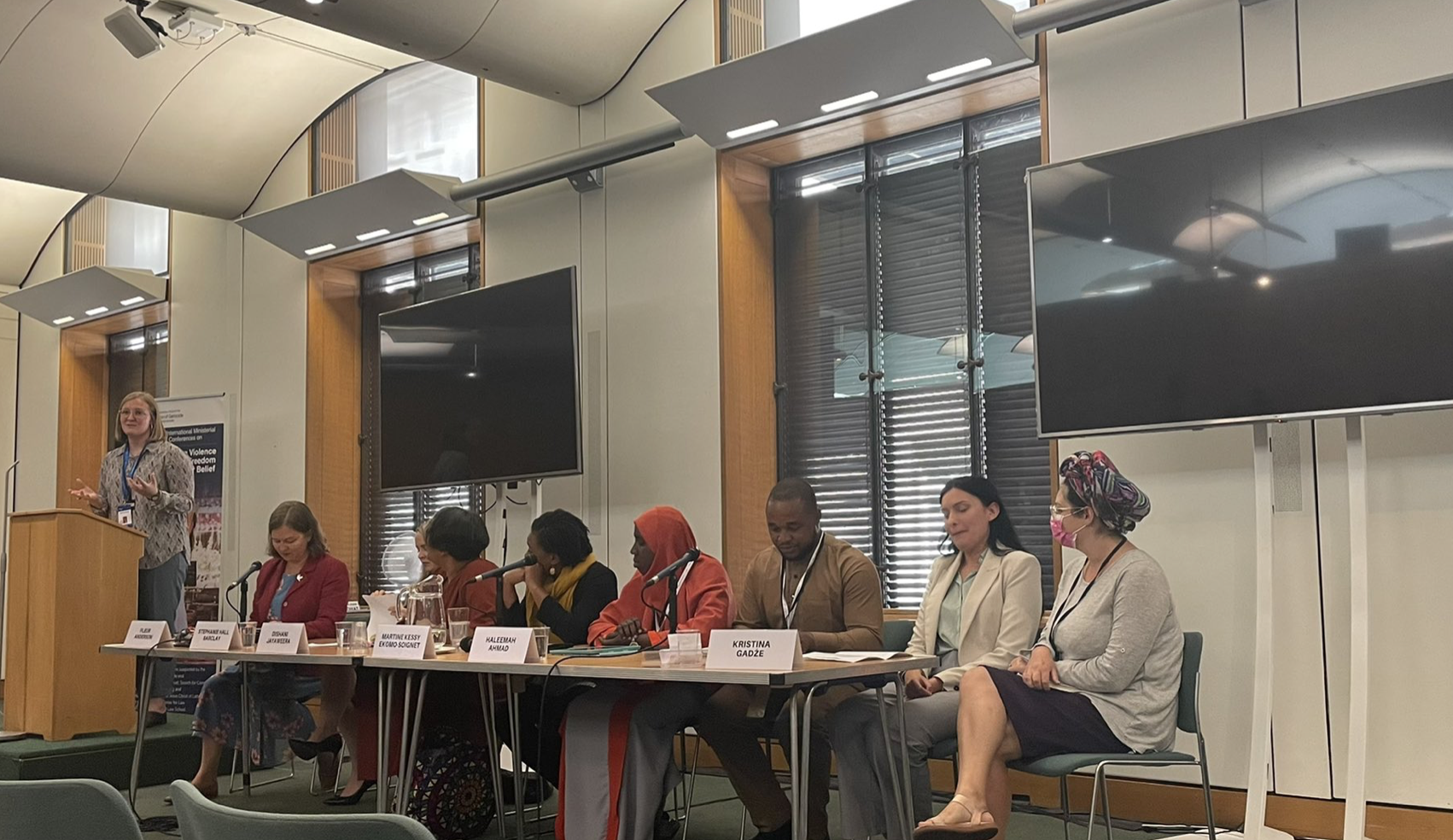 The third session was on, Youth and Women: Building Peace Across Divides. The session also launched the Special Fund for Women and Youth Interfaith Peacebuilders.
The Conference was an opportunity for youth and youth partners of A Common Word Among Youth (ACWAY) to address the root causes of conflicts, with youth representatives from Bosnia and Afghanistan. Representatives shared their work on the ground and highlighted the work of young women peacebuilders at the grassroots level in building more sustainable peace and advocating for inclusive decision-making processes. During the conference week, many faith leaders and representatives of governments addressed the ongoing discrimination against people who are persecuted because of their faith and belief. In reflecting on conversations from panel discussions, it is evident that many people still live in fear of persecution because of what they choose to believe – or not to believe – or how they choose to practice those beliefs.
The situation of people in conflict-affected countries was recognized, along with the different forms of violence against religious minorities. The impact of limiting the freedom of religious minority groups to practice their faith of religious beliefs was also highlighted. The Conference helped identify what actors/entities are working on FoRB in different countries, explored how we can apply new lessons and approaches, and focused on inspiring the next generation to champion and defend freedom of religion or belief worldwide.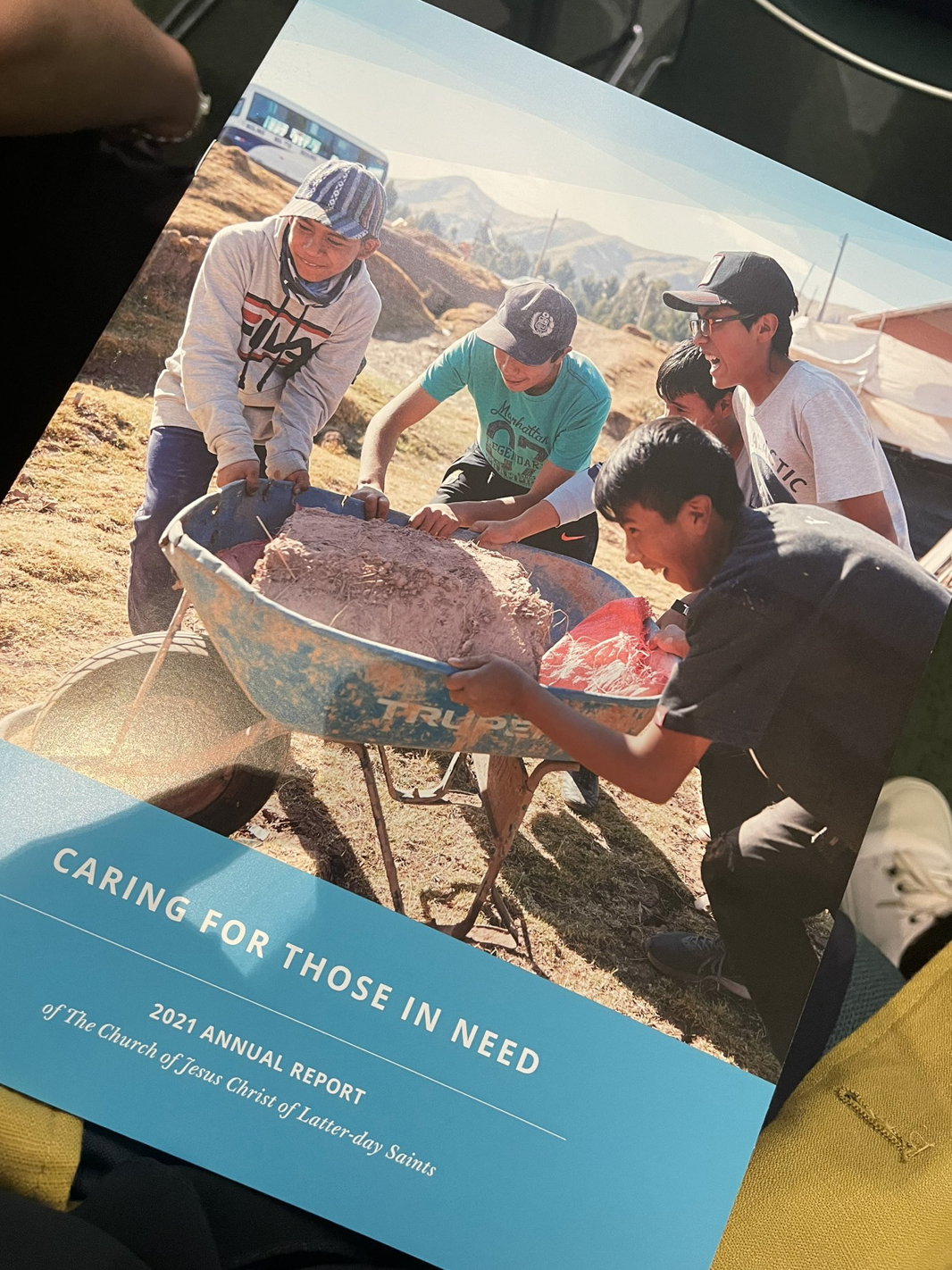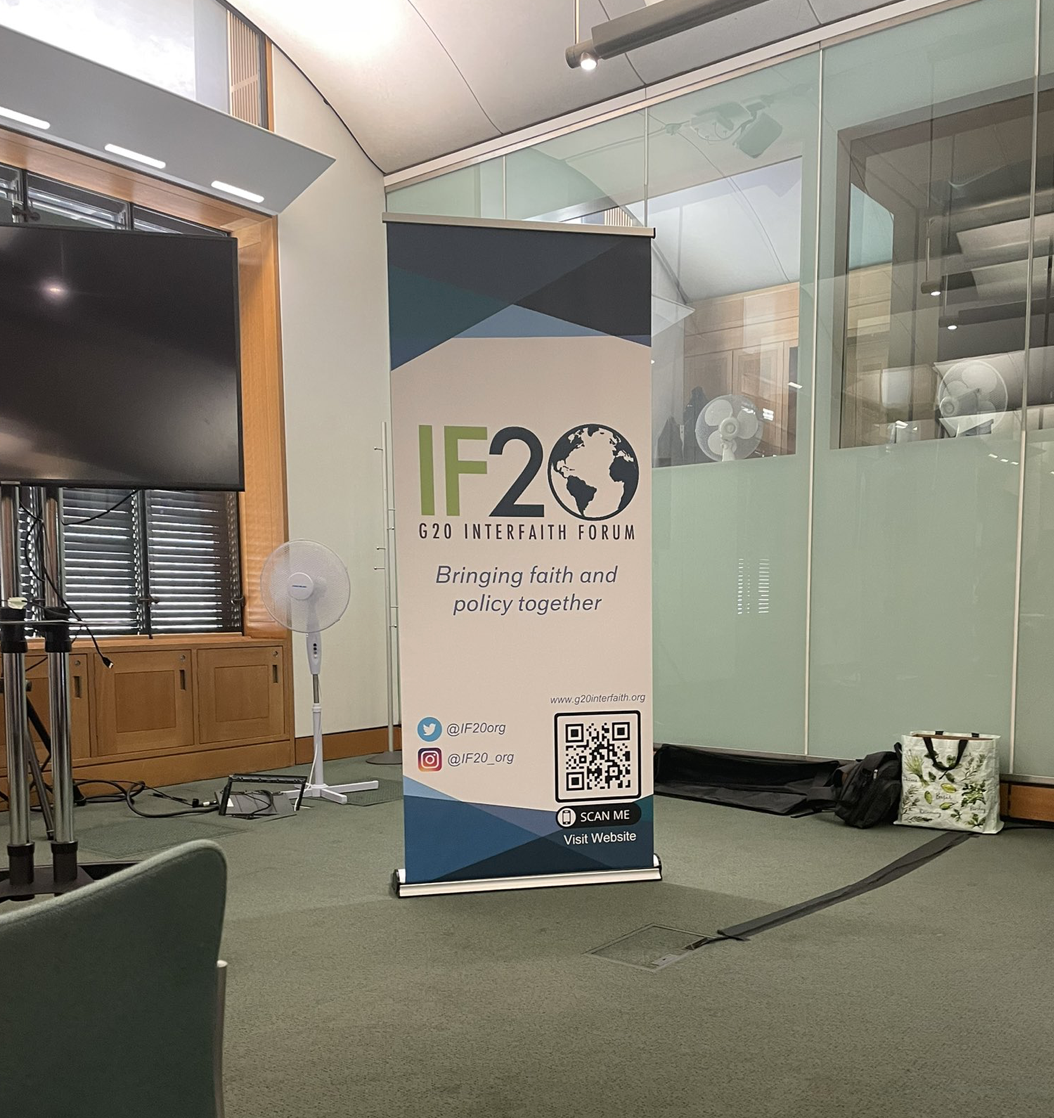 Moreover, during the Conference, activists highlighted the struggle of women faith leaders, who face discrimination based on their gender. There is significant concern that worldwide, millions of women and girls experience discrimination, inequality, and violence on the grounds of both their religion or belief and their gender, whether at the hands of state or non-state actors. Women from religious minority groups and indigenous communities, atheists or humanists, and women whose convictions differ from the majority, may be vulnerable or in vulnerable situations. Listening to female activists from Afghanistan, Iraq, Pakistan, Bosnia, Israel, Palestine, and many other countries showed the urgent need to protect and support individuals, organizations, and institutions that promote human dignity through religious interpretations and practices, including advancing gender equality in these spaces. In fact, the UK Government issued a policy paper statement on freedom of religion or belief and gender equality this year. The Government recognized, that ''the right to freedom of religion or belief and rights related to gender equality are interdependent, intertwined, and mutually reinforcing,'' and called for a ''holistic approach to identity and understood the challenges that can support the promotion and protection of both sets of rights.'' Co-signatories to the statement included: the UK; Greece, Italy, Latvia, Malta, Romania, Slovenia, and Ukraine. 
Conferences like this one which focused on the freedom of religion or belief will provide opportunities to future leaders and especially young women, to address their roles in supporting and building the capacities of local faith leaders. Members and supporters of the Network for Religious and Traditional Peacemakers are committed to upholding and protecting gender equality, non-discrimination, and freedom of religion or belief and work through its members to challenge discriminatory laws that justify, condone, or reinforce violence, discrimination, or inequalities on the grounds of religion, belief, or gender and that restricts women and girls' full and equal enjoyment of human rights.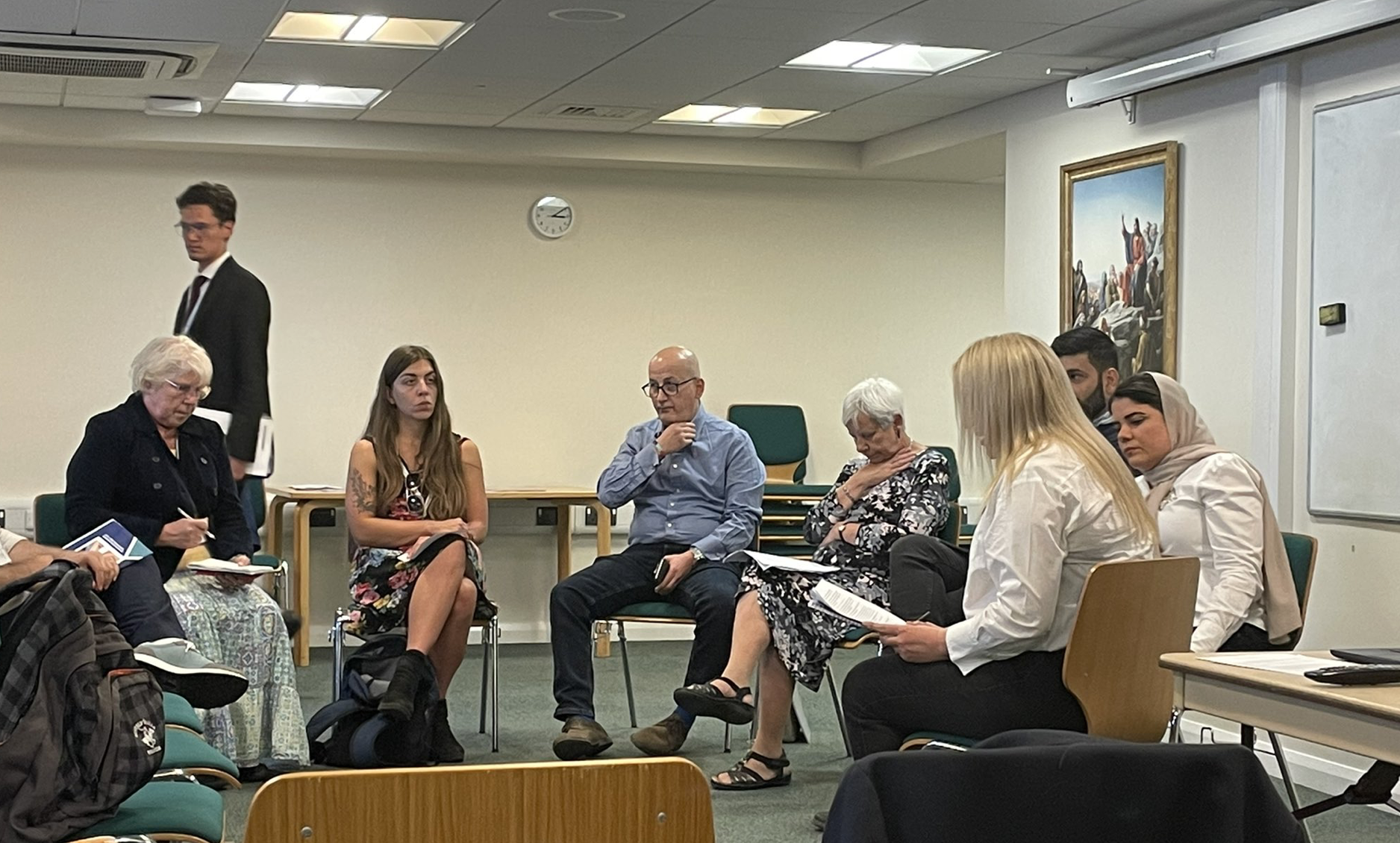 Gender and FoRB session focused on Iraq brought awareness and understanding of the challenges facing women from religious minority communities in Iraq.
Founder and CEO, Afghan Youth Ambassadors for Peace Organization (AYAP)
Heela Yoon is the Founder and CEO of Afghan Youth Ambassadors for Peace Organization (AYAP), a grassroots civil society organization based in Afghanistan working toward women and Afghan youth empowerment and preventing violent extremism in the Easter zone. She has worked with the Global Network of Women Peacebuilders (GNWP) as the Fourth Cora Weiss Peacebuilding Fellow focusing on peacebuilding work in Myanmar, Bangladesh, Indonesia, and The Philippines. She graduated from the American University of Afghanistan and did her master's in international finance at Leeds Beckett University as Chevening Scholar. She is one of the emerging peace leaders with the Kroc Institute of Peace and Justice. She is currently working with Oxfam Great Britain as a Trainee and a research consultant with Amnesty International. She is also the Afghan Advocate Coordinator with International Parliamentary Network for Education.