UNAOC Fez Forum: Advancing the Role of Women and Youth
On Sunday, November 20, the Network for Religious and Traditional Peacemakers partnered with Network Member Tanenbaum Center for Interreligious Understanding on a workshop for the United Nations Alliance for Civilizations Youth Fellowship focused on the theme of, 'Countering Racism and Discrimination.' 
The Fellowship Program aims to challenge perceptions and deconstruct stereotypes by encouraging young civil society leaders from Europe, North America, the Middle East, and North Africa to engage in intercultural dialogue and embrace cultural diversity. The theme of this year's program stems from the UNAOC core mandate of tackling racism and discrimination and seeking ways to address the root causes of polarization within and between societies. 
At the Sunday workshop, Network Senior Specialist on Inclusive Peace, Jessica Roland, and Executive Director for Tanenbaum, Rev. Mark Fowler, led a day-long discussion on unpacking language and what racism and discrimination mean to various cultures and communities.
The workshop further explored unpacking the role of social identity and how fellows are addressing racism and discrimination within their working areas, including by identifying best practices and key lessons learned. The workshop closed with a reflection on the principles of self-care when doing this important work.
The Network then participated in the fuller UNAOC Youth Forum on Monday, November 21. The Network and Tanenbaum Center for Interreligious Understanding held breakout sessions focused on, 'Combating discrimination and intolerance based on religion or belief anchored in human rights,' and on, 'Re-imagining education: Shaping global citizens for peaceful and inclusive societies.' The Network also participated in the Youth Marketplace in order to network with more youth present at the Forum.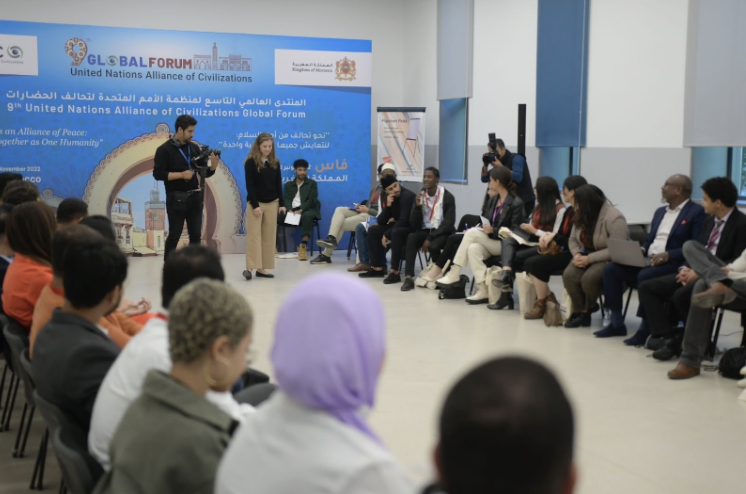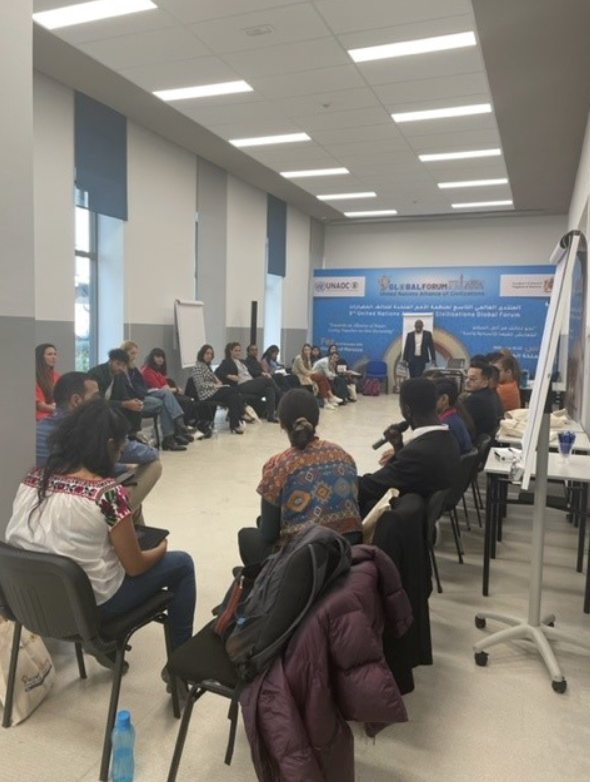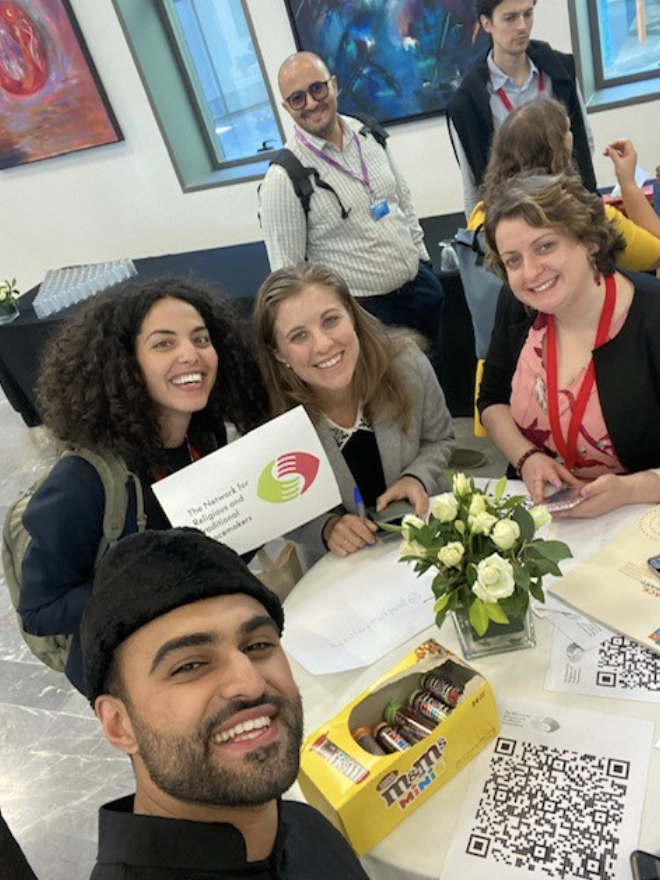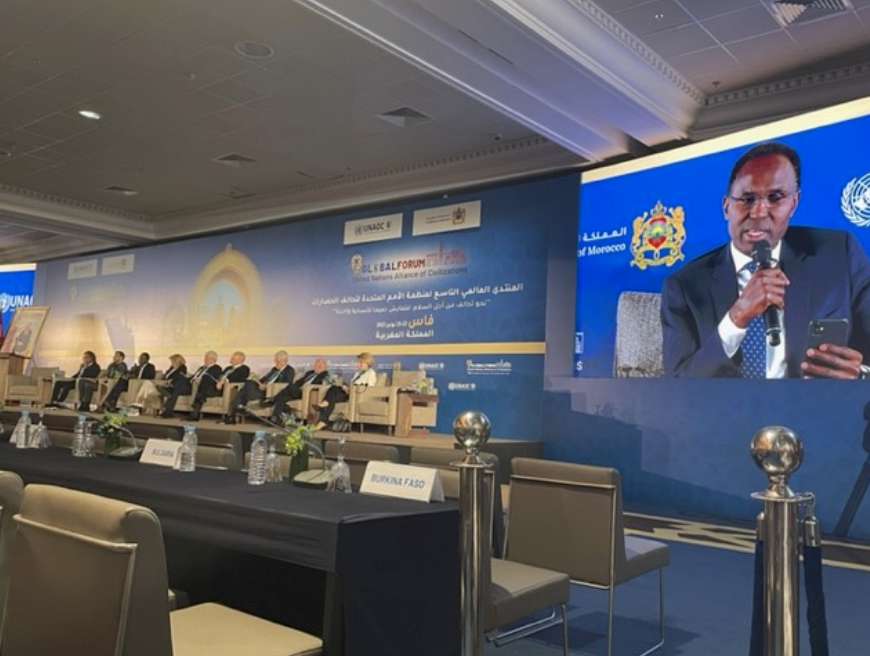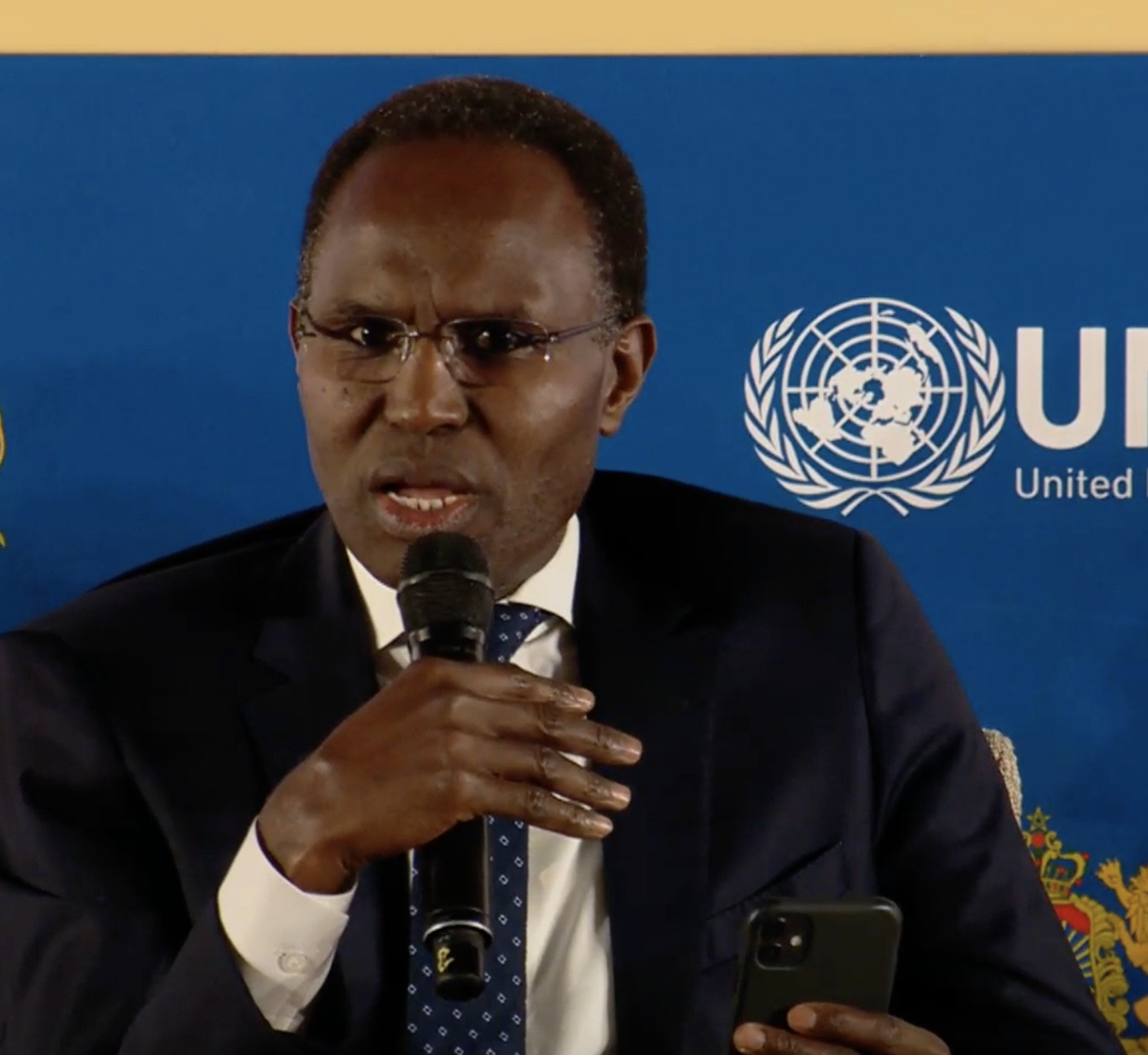 Finally, the Network took part in the 9th UNAOC Global Forum in Fez, Morocco from Tuesday, November 22 to Wednesday, November 23. Network Executive DIrector, Dr. Mohamed Elsanousi spoke on two panels focused on Africa as a strong cultural identity and common heritage and on preventing and countering violent extremism. "We must strengthen meaningful engagement with civil society, including faith communities and religious actors, especially to increase the participation of women and youth-led civil society organizations," stated Dr. Elsanousi.