Inclusivity Community of Practice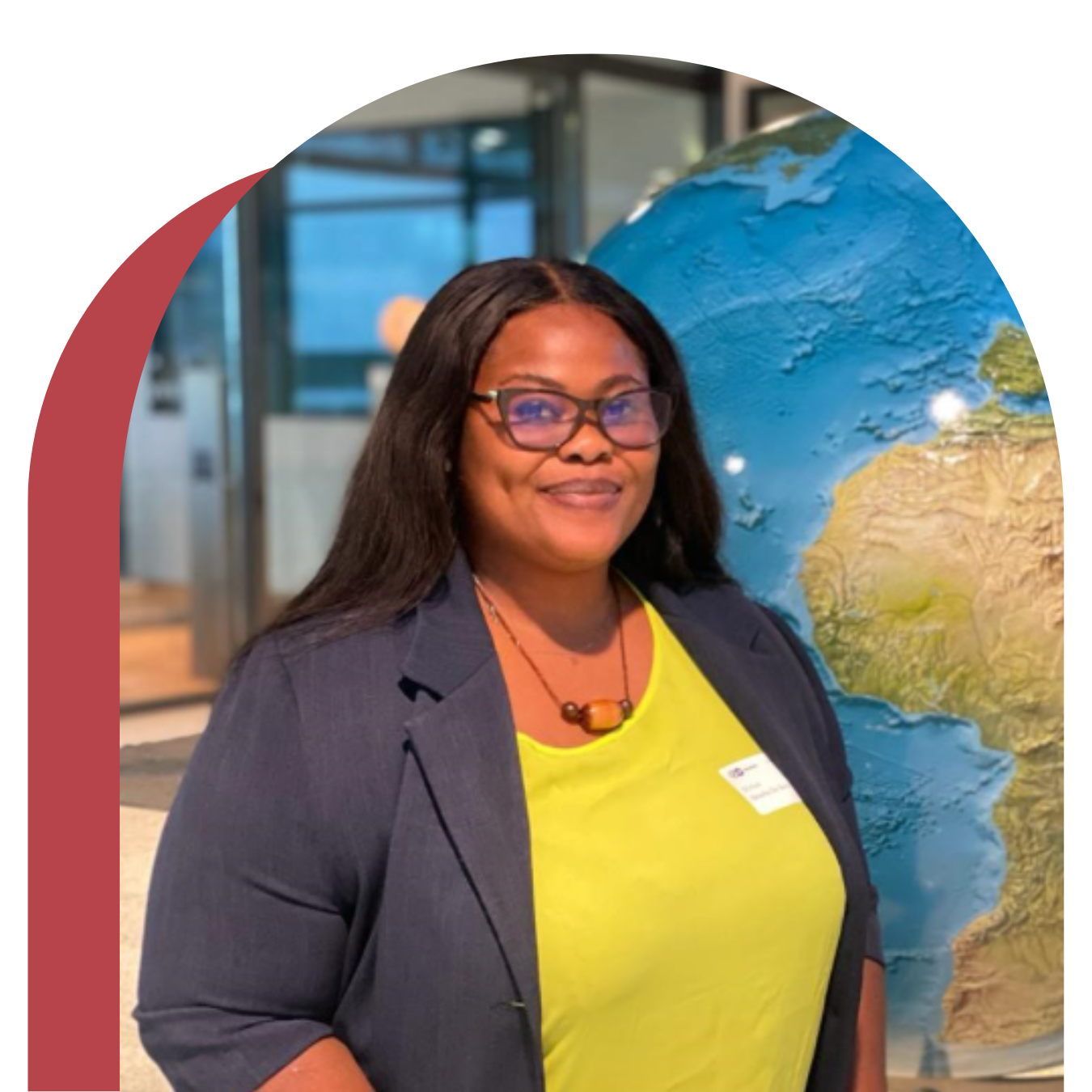 National Youth Coordinator, Ghana Conference of Religions for Peace
Mirian Akuaba De-Souza is a Ghanaian-born Togolese. She earned a Bachelor's degree in Social Work with Sociology from the University of Ghana, and a Master's degree in Public Sector Management from the Ghana Institute of Management and Public Administration (GIMPA). In 2021, Mirian participated in the International Training on Dialogue and Mediation (ITDM) organized by the Uppsala University Department of Peace and Conflict Research (DPCR) in collaboration with the Dag Hammarskjöld Foundation and now is a member of the DPCR ITP Alumni Network. She has also been trained by Deutsche Welle (DW) Akademie on how to incorporate media in peacebuilding.
Since 2017, Mirian has served as the National Youth Coordinator for the Ghana Conference of Religions for Peace (GCRP) and the Ghana affiliate of Religions for Peace (RfP), where she coordinates all youth activities. As a member of the Religions for Peace International Youth Committee (RfP-IYC), Mirian engages in global advocacy and action for youth-led multi-religious cooperation for peace at the national, regional, and international levels. Mirian is a member of the African Interfaith Youth Network (AIYN). She also serves as the Country Director (Ghana) for Global Peace Chain, a peace organization galvanizing youth to amplify their voices against social injustice, promoting inclusivity, interfaith harmony, cultural ethnicity, and religious tolerance among societies. Mirian worked with the Commission on Human Rights and Administrative Justice (CHRAJ). The Commission on Human Rights and Administrative Justice is a statutory body established under the 1992 Constitution of the Republic of Ghana to protect human rights and ensure administrative justice in Ghana.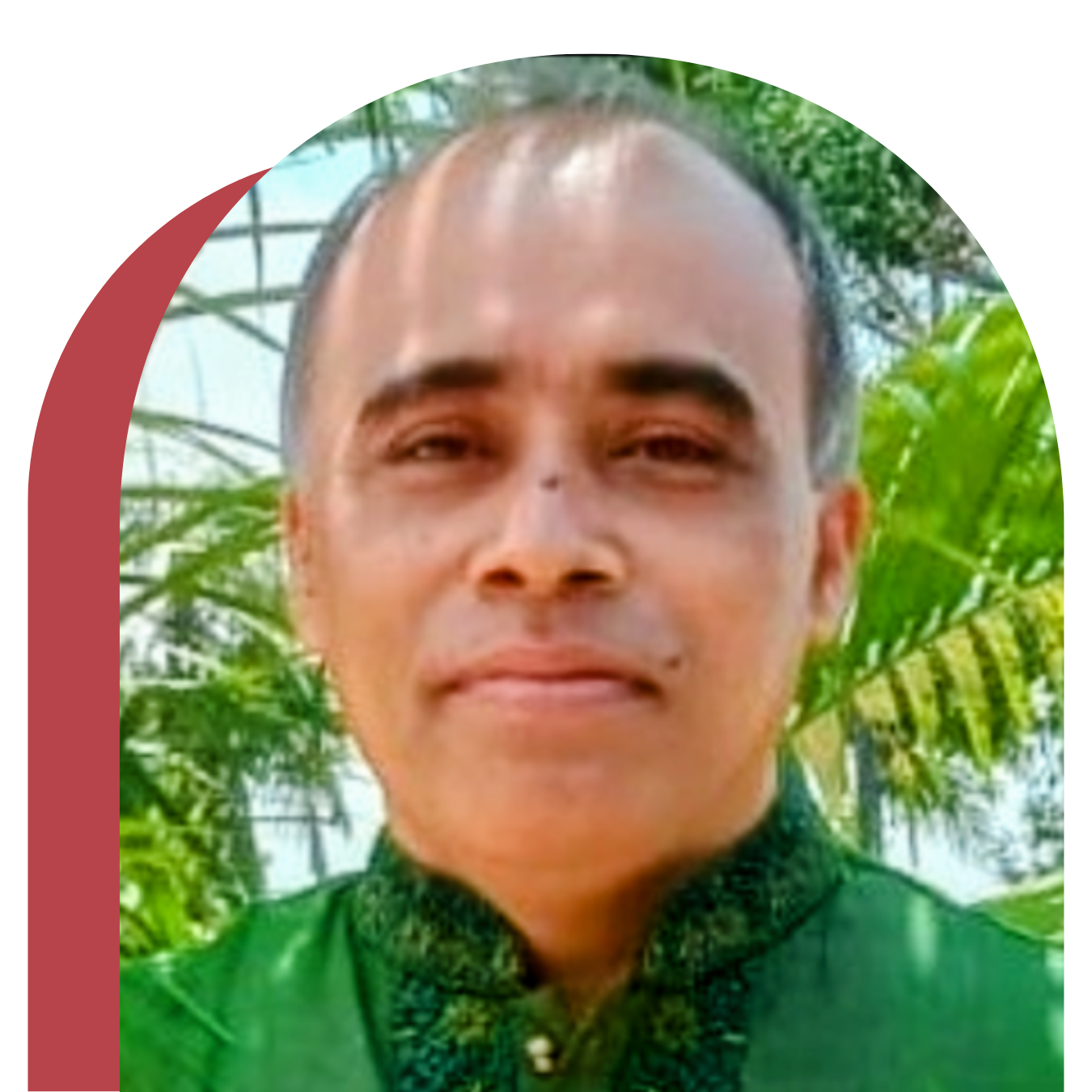 General Secretary, Atisha Dipankar Peace Trust Bangladesh
Sanat Kumar Barua is a peacebuilder, Freedom of Religion and Belief (FoRB) trainer, and development practitioner and works at the community level to promote sustainable peace culture, inclusivity, uplifting human dignity, and rights, ethical approaches for climate journey, biological loss, and conservation of nature, inter-religious bridge building, advancing FoRB, connecting local religious actors, youth and women in sustainable development practices, innovative social changes and engage the fellow actors for benefits of many, caring people and planet mainly focused in Bangladesh and with many others networks, partners in regional and international levels.
He is a social organizer, General Secretary & CEO of Atisha Dipankar Peace Trust Bangladesh, Founder of the ADPT Bangladesh Foundation, EC member of the International Network of Engaged Buddhists (INEB) and Inter-religious Climate and Ecology (ICE) Network, Country Representative of the Eco Temple Community Development Project, Core member- of the South Asia Forum for FoRB, Interfaith SEA-AIR Fellow, Steering Committee Member of the Asia Working Group for the Network for Religious and Traditional Peacemakers, working group member of the IUCN CEESP Asia and connected with many local and international organizations.
He earned his B.Sc(Hons), and M.Sc degree at the National University of Bangladesh and earned his Post Graduate Diploma in Development Studies from the University of Dhaka. He has completed courses on peacebuilding, FoRB, UN SDGs, climate action, and leadership development.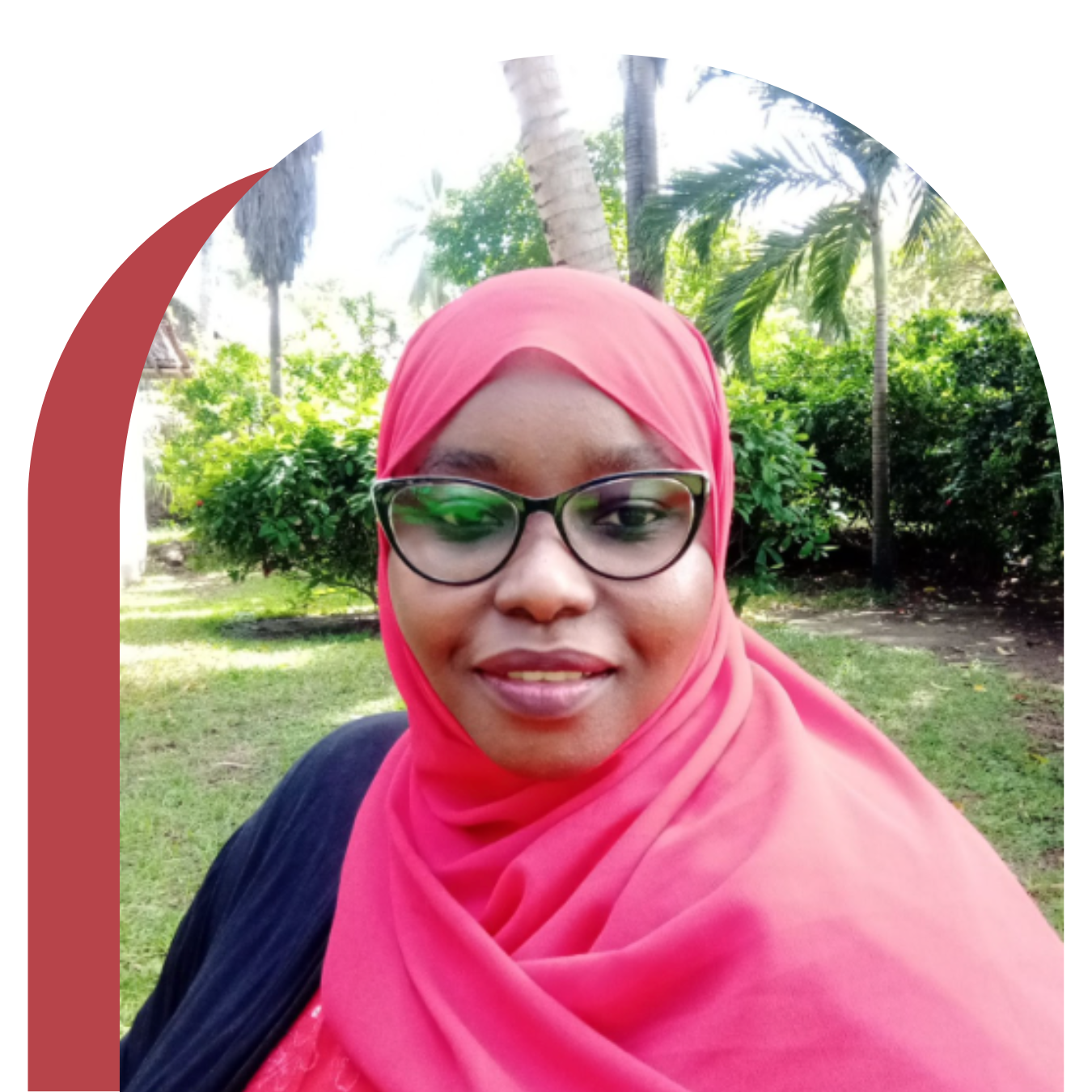 Co-Founder and Executive Director, Coast Education Centre (COEC)
Halima Mohamed is the Co-Founder and Executive Director of Coast Education Centre (COEC). For the last 18 years, Ms. Mohamed has been at the forefront of agitating for the rights of women and girls at the grassroots level in Kenya and the East African Region. Currently, she represents the civil society organizations of the Coast Region at the National Council for NGOs of Kenya as the Director and is the Director of the International Great Lakes Region (ICGLR) under the Peace and Security Pillar. Ms. Mohamed has been involved in various national and county processes to promote and protect women's and girls' rights. Ms. Mohamed's work with women and girls in peacebuilding can be traced through the support groups she has formed for affected/traumatized women in violent extremism across the Coastal Counties and developed a trauma healing handbook to support affected women and girls impacted by violent extremism. Her preventing and countering violent extremism (CVE) work has resulted in the successful development of the Coast Women CVE Charter that contributed to the Gender Pillar and Victims of Terror Pillar in the Refined National Strategy to CVE in Kenya. She has been part of the Advisory Council, which developed the GCTF Gender Toolkit. Ms. Mohamed has also led a team of researchers in conducting a comparative study to understand why young women are joining Al-Shabaabat in the Coastal Region and led the development of the Mombasa County Land Policy, Mombasa Local Action Plan (MLUF) UNSCR 1325 and Kilifi Local Action Plan (KLAP) UNSCR 1325.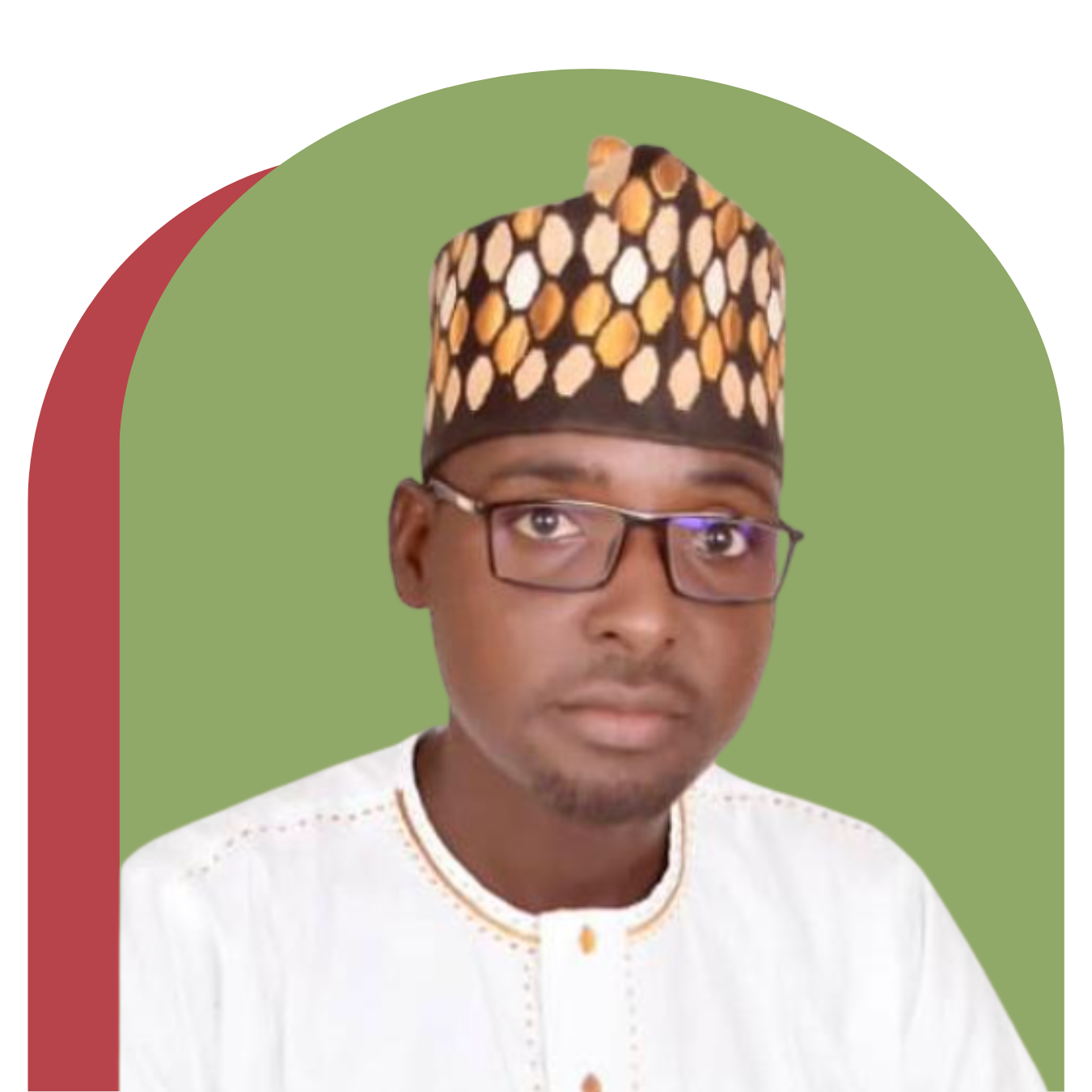 Director General, National Youth Coalition for a Better Nigeria
Mustapha Abdurrahman is from Yandoma, Ingawa local government, Katsina State. Mustapha earned his national diploma in Banking and Finance at Kano State Polytechnic and earned his professional diploma in Education at the Dr. Yusuf Bala Usman College of Legal and General Studies, Daura Katsina State, Bsc. and in Information Technology Management at the Global Wealth University in Togo. He obtained his Certificate of Embedding Sustainability in Value Chains of Public and Private Organizations at the University of Derby and the Institute of Environmental Management and Assessment in the United Kingdom. Mustapha has also obtained a Certificate of Mechanical Ventilation from the Harvard Medical School in the United States of America.
Mustapha has worked as a voluntary teacher at the Government Junior Secondary School in Yandoma and has worked as the Local Government Revenue Collector of the Civil Awareness and Economic Empowerment initiative. He served as Ambassador for the 'Not Too Young to Run Movement,' and worked as the Katsina State Coordinator of Nigeria's Youth 4 Peace Initiative. He has worked as the Katsina State Administrator of the World Institute for Peace and is currently working with the Commonwealth Society Of Nigeria as the Katsina State Representative. Mustapha serves as Projects Coordinator for the Building Blocks For Peace Foundation and is the National Organizing Secretary of the APC Support Network. He is the Director General of the National Youth Coalition For A Better Nigeria, serving as Katsina State Club Adviser of Independent Corrupt and others related to Offenses Commission (ICPC) Anti-Corruption. Mustapha is a Global Ambassador for the Institute of Economics For Peace, an International Model United Nations Ambassador, an active Member of Amnesty International, a Member of the United Nations Major Group of Youth and Children, and an Advisory Member of the United Nations ECOSOC and Youth Plenary.
Mustapha received an Award of Outstanding Contribution in education from the Parents and Teachers Association within the Ingawa Local Government, an Award of Community Services at Muhammad BinRashid University of Science and Medical U.E.A, an Award of Achievement from the ICPC Kaduna Office, an Award of Meritorious Services at GSSS Yandoma, an Award of unflinching support for the Not Too Young to Run Movement, a Commonwealth Youth Award from the Commonwealth Society of Nigeria. He has also received an Intensive Training Program Certificate on Climate Literacy, Climate Change, Diplomacy and Conflict Resolution from the British University in Egypt.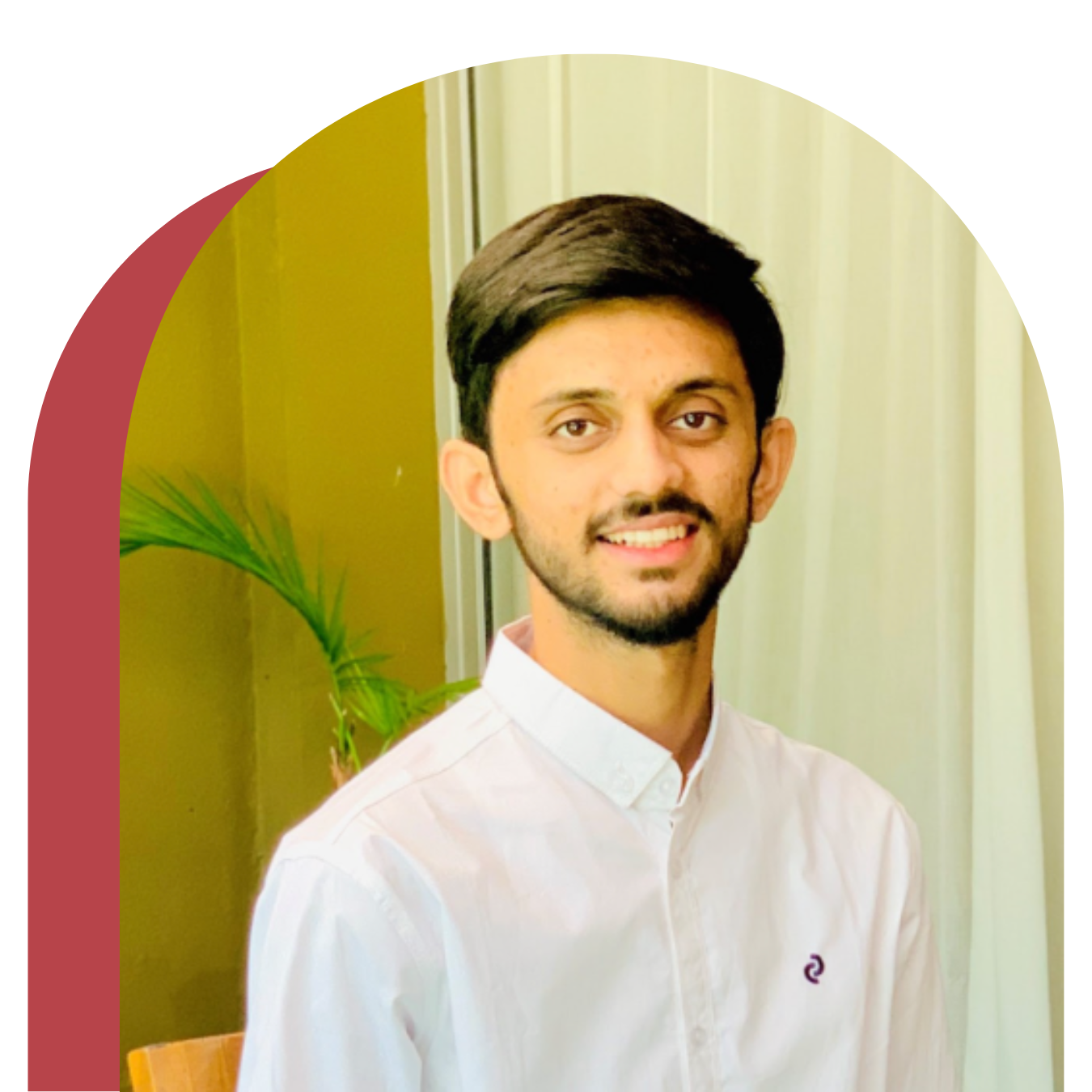 Country Ambassador, Peace First
Wajid Zahid is a peace activist from Pakistan who graduated in Gender Studies from Punjab University Lahore and is now pursuing a Master of Philosophy in the same subject. His areas of Interest lie in gender equality and peacebuilding. He is an Amplifying Leadership of Local Youth (ALLY) Fellowship Alumni and Fellow at the United Nations Office of the Counter Terrorism (UNOCT) Youth Engagement and Empowerment Program (YEEP) Fellowship. He is a Country ambassador at Peace First and Youth Regional Committee Member at Youth Coalition for Sexual Reproductive Rights (YCSRR).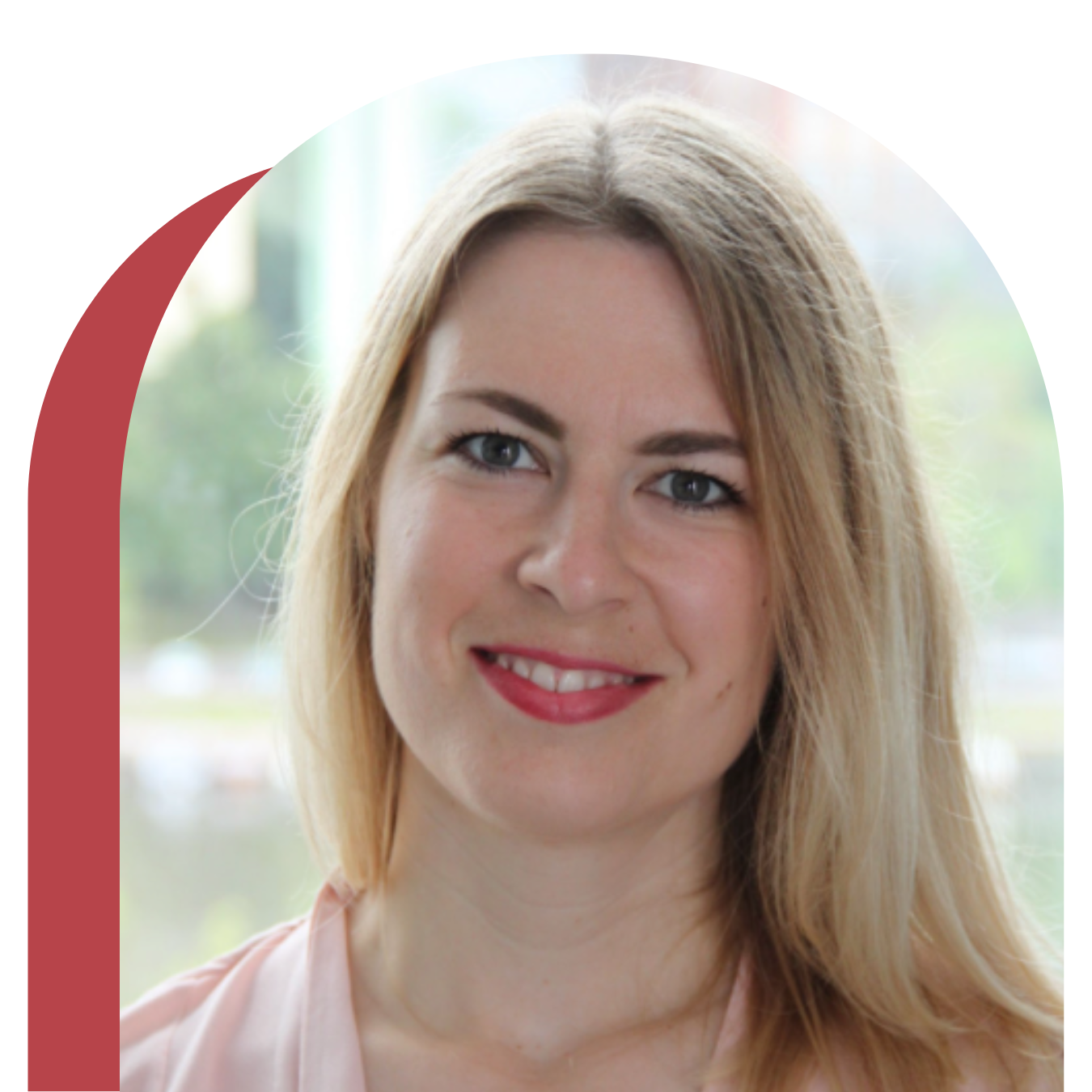 Policy Officer, Human Rights Division of the European Union's Diplomatic Service
Alva Bruun currently serves as the Policy Officer in the Human Rights Division of the European Union's (EU) diplomatic service; the European External Action Service. Alva covers gender equality as well as non-discrimination, leading the EU's engagement in the UN Commission on the Status of Women. She is working on the EU's efforts to end sexual and gender-based violence; end impunity and strengthen human rights defenders' protection. In this work, she is engaging with other EU institutions, EU Member States, and partner countries globally, as well as civil society organizations and the private sector to address issues of gender justice, accountability, and gender equality in all corners of the globe, including conflict areas. Alva has broad experience in facilitating dialogue and leading complex negotiations.
Prior to her current position, Alva has held roles in which she has advanced peace and development as well as humanitarian assistance. She has served the Ministry for Foreign Affairs of Finland and other parts of the Finnish Government, the United Nations in Malaysia and New York, the private sector, including in Tanzania and the Democratic Republic of the Congo and continues to engage in various voluntary roles and foundations for the empowerment and agency of women and girls facing poverty and vulnerability.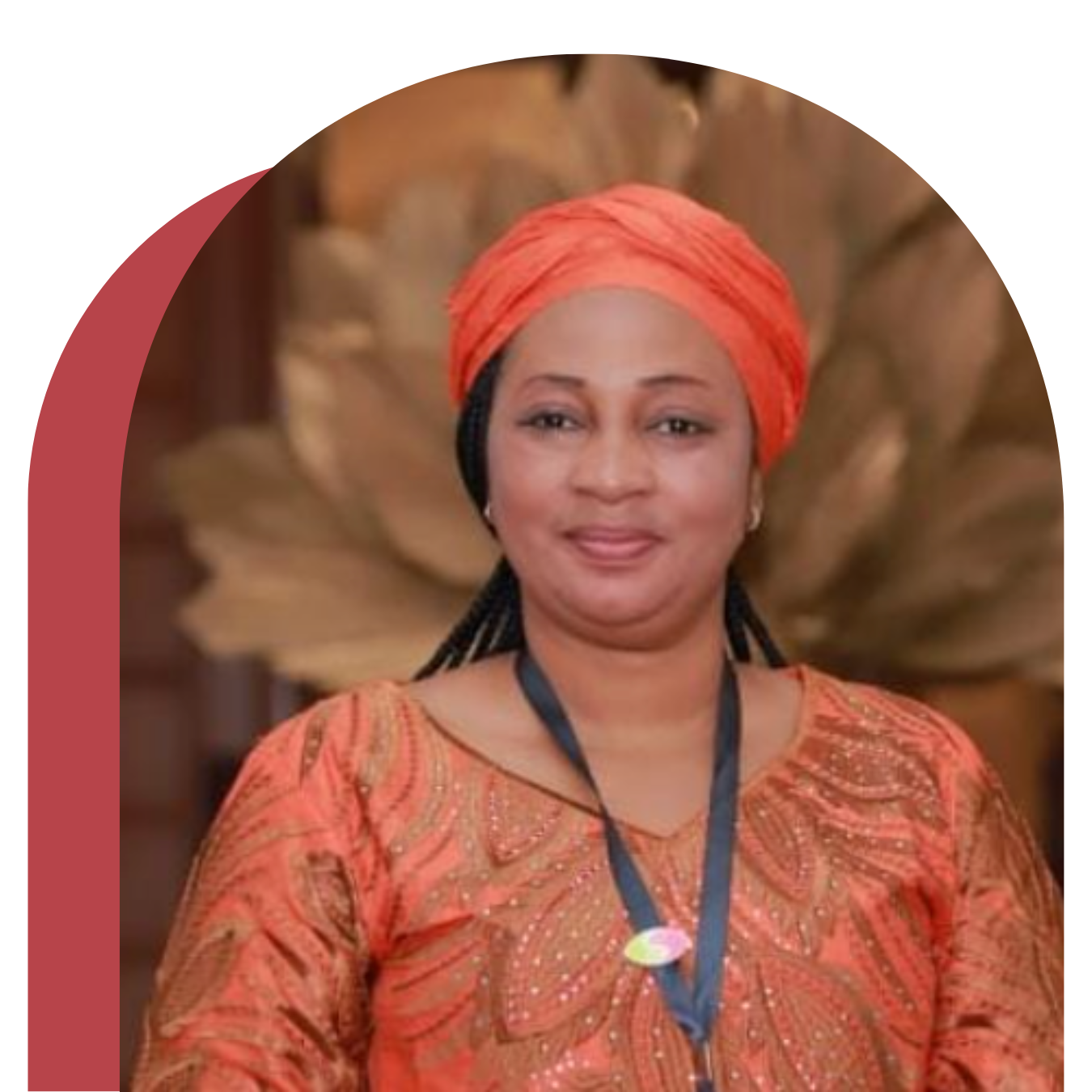 Founder and Coordinator, Association for the Welfare of Women and Indigenous People (ASOWWIP)
Ramatu Abdu is an indigenous women's rights activist and a Ph.D. fellow and researcher on traditional indigenous knowledge and healthcare practices in indigenous communities in Cameroon. She is the Founder and Coordinator for the Association for the Welfare of Women and Indigenous People (ASOWWIP), working with women and girls in Mbororo communities of Cameroon to empower them to fight against gender-based violence in these communities using traditional and religious leaders and also enhancing social cohesion in these communities and others.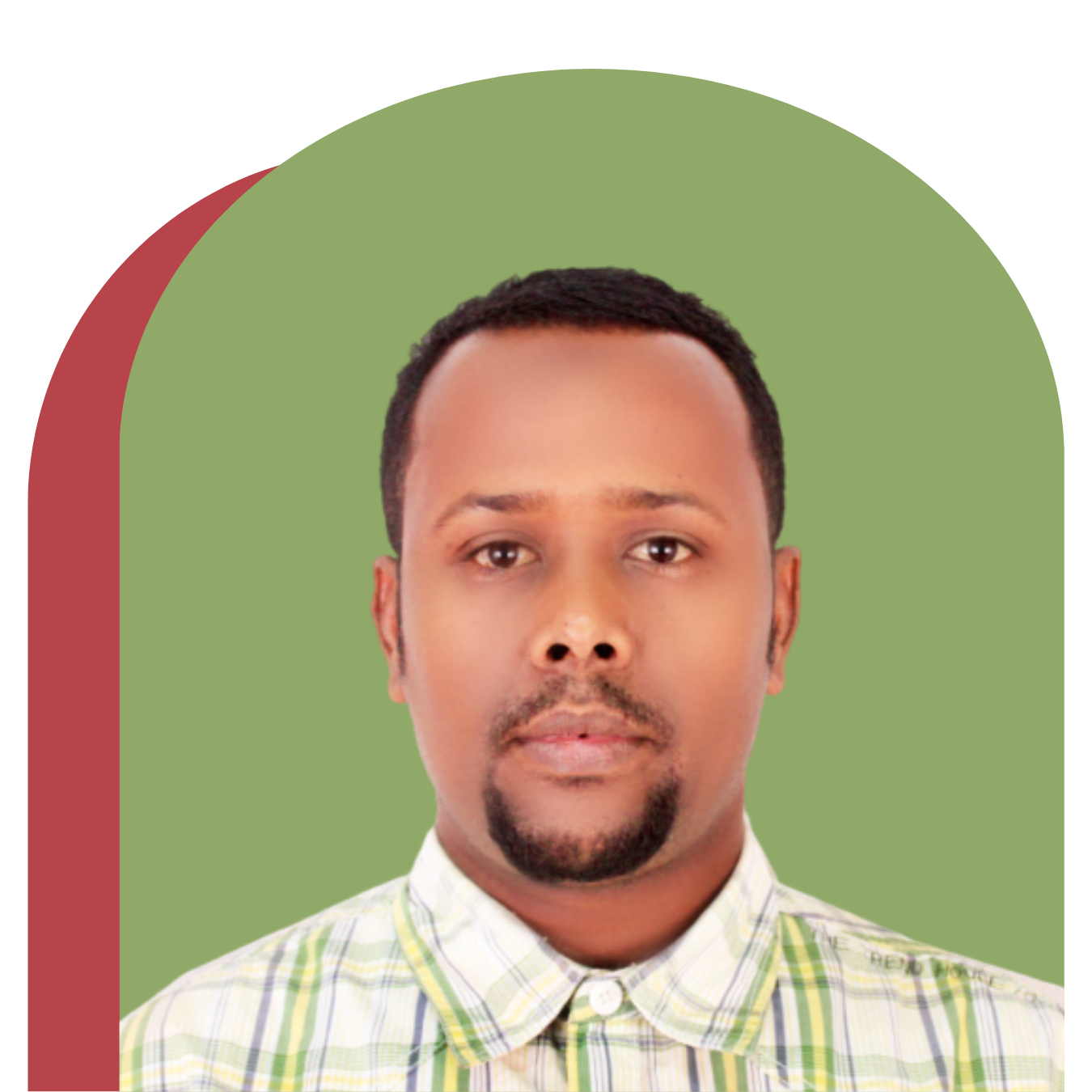 Director, Solidarity Youth Voluntary Organization (SOYVO)
Abdirisak Salaad has a Master of Business Administration from Abarso Tech University and is the Director of Solidarity Youth Voluntary Organization (SOYVO). He is a  youth activist and development worker and has been working for the last ten years in community development. He volunteered in 2016/17, during the drought breakout in Somaliland/Somalia, and is also a Member of the  Youth Caucus of Youth Participation in Decision-making and Peacebuilding. He also advocated for Somaliland law no.23 of Reduction for the Age of Local Municipality Council Candidates from 35 years to 25 years.
In addition to his relevant academic background, Abdirisak has the required skills of good knowledge of project planning, networking, and monitoring the financial and administrative support to projects, implementing donors' financial regulation in the management of funds at the field level, project design, and project implementation. He has strong application in advocacy and writing skills, strong interpersonal skills, and the ability to work effectively with people of different national and cultural backgrounds. Finally, he has the ability to train and facilitate seminars, the ability to maintain accurate and precise records, and has the ability to work effectively, and honestly, and achieve common goals.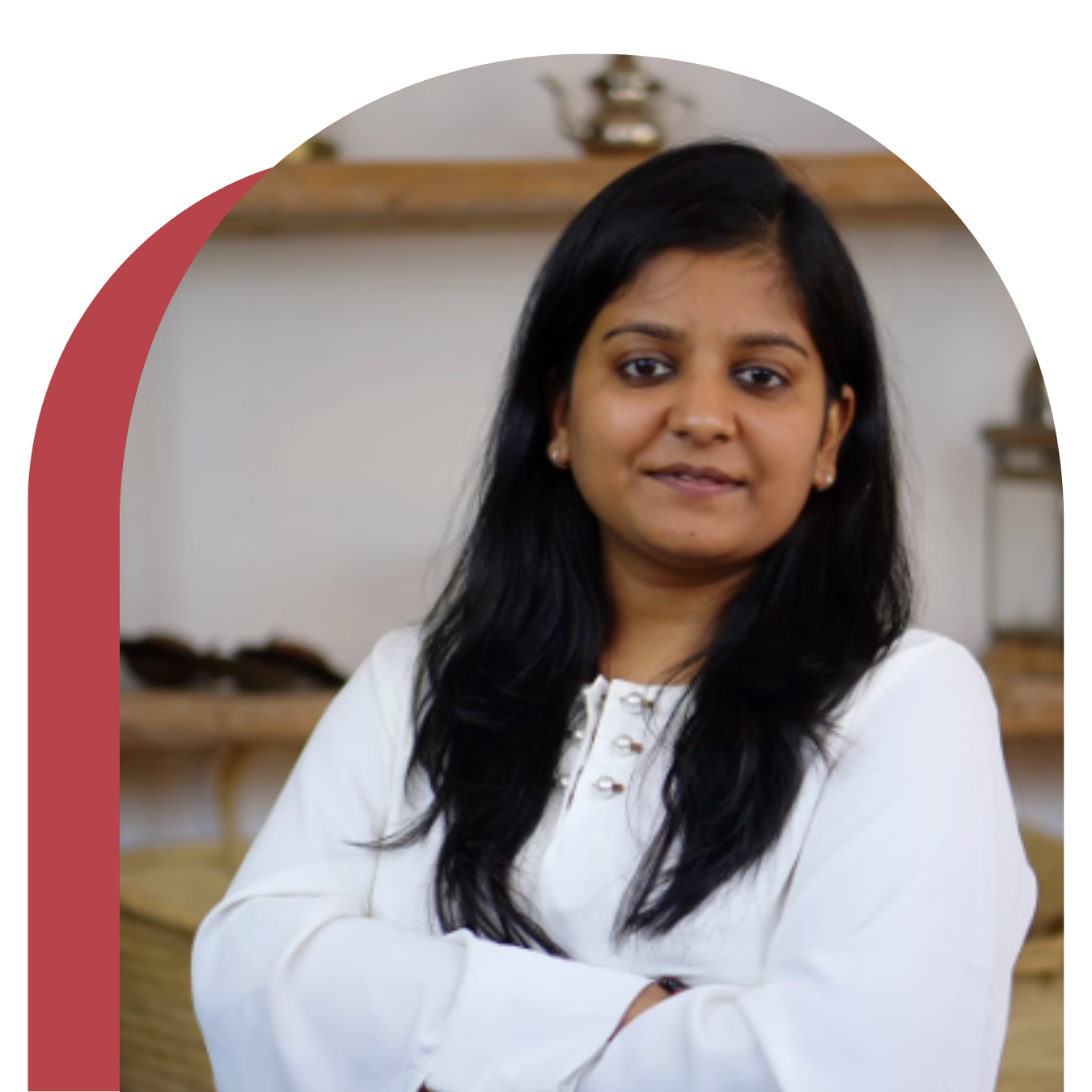 Co-Founder and CEO, Youth for Peace International
Saumya Aggarwal is the Co-founder and CEO of Youth for Peace International working on a vision to empower youth on conflict transformation, providing rehabilitation support to Rohingya Refugees, and advocating for meaningful youth engagement at the global level. She has six years of experience in facilitation, fundraising, project design and implementation, strategic partnership, and capacity building in the youth and peacebuilding field. Furthermore, she has also worked with the United Network of Young Peacebuilders (UNOY), the United Nations for Major Group for Children and Youth, AYPN, GPPAC, and the United States Institute of Peace (USIP) to strengthen the capacities of youth to end violence in their communities and to create positive peace.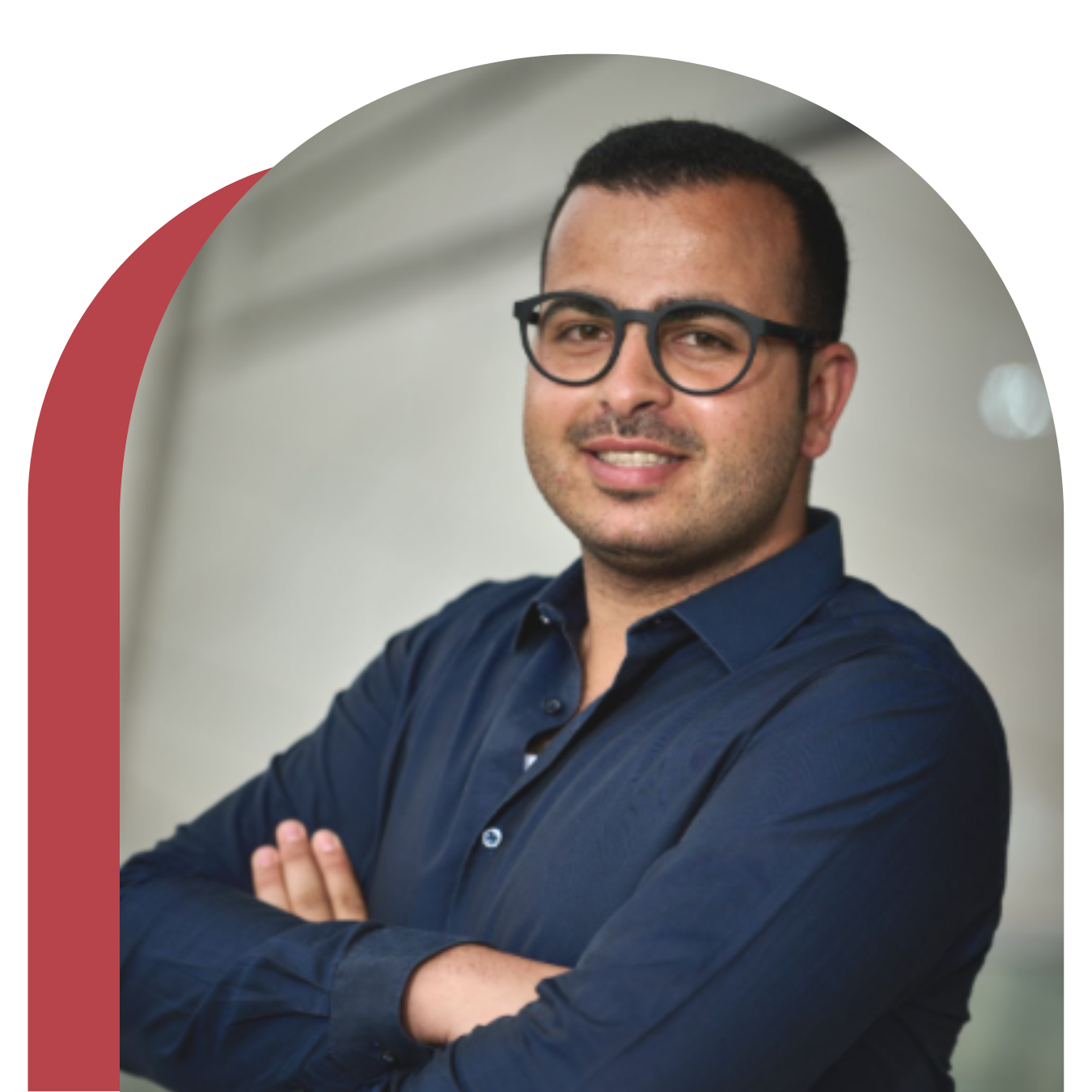 President, Mediterranean Youth Foundation for Development in Egypt and Esonia
Youssef Aroog is a researcher specializing in European experiences in youth empowerment and is President of the Mediterranean Youth Foundation for Development in Egypt and Estonia. He has five years of experience in establishing and managing youth movements and organizations and has spent more than 10,000 hours as a volunteer with governmental and international organizations in Egypt, Morocco, Spain, Estonia, and Hungary.
Youssef is interested in European Integration and international relations, youth empowerment, peace and security issues, and the Egyptian government nominated him with Ministerial Resolution No. (453) for the year 2019 to represent Egypt in the Seventh Arab-European Youth Forum on Peace and Security in Hungary, and he was chosen by Al- Azhar to participate in the Emerging Peacemakers Forum 2018 in London. Recently the United Nations Alliance of Civilizations invited him to participate in the "Young Peacebuilders Program".
For the last five years, Youssef has focused on conceptualizing new youth projects, coordinating with civil society organizations and international agencies on youth projects, and supporting larger youth volunteerism and community participation efforts in Egypt. He managed and developed several projects locally and regionally to enhance the cultural & youth cooperation in the Euro-Med region.
His foundation won the King Hamad International Prize for Youth Empowerment in 2020 as the first Egyptian youth foundation to win the award since its launch. Also, he is the recipient of the United Nations Prize for Innovation and Intercultural Dialogue 2021.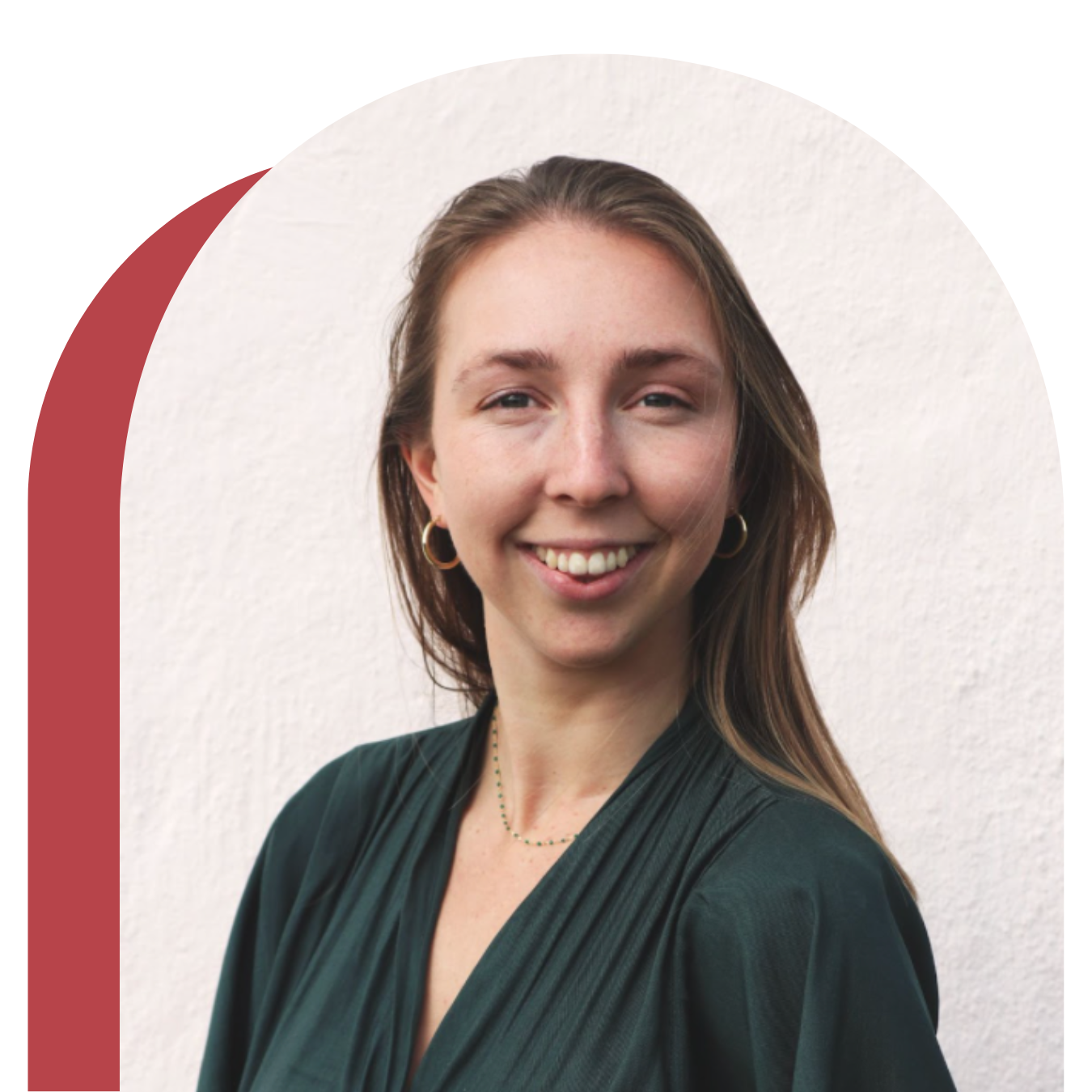 Program Facilitator, Rose Castle Foundation
Phoebe Dill works at the Rose Castle Foundation as a Program Facilitator, focused on developing and holding space for meaningful encounters across divides. The Rose Castle Foundation seeks to equip emerging faith-formed leaders across the world to bridge divides in times of chaos, conflict, and change. Her particular focus is on how spaces are formed and enacted both formally and informally, with the potential for reframing and shifts beyond the normative ways of construction. She is passionate about hospitality and the opportunity for growing in the wisdom that difference and diversity provide. Phoebe is from the island of Bermuda and studied her undergraduate and masters in the UK focusing on reconciliation and peacebuilding with her research focus examining reconciliation in the digital world. She has lived and worked in the Philippines with an organization that worked against modern-day slavery through criminal justice system transformation, and now is based in Oxford, England with the Rose Castle Foundation.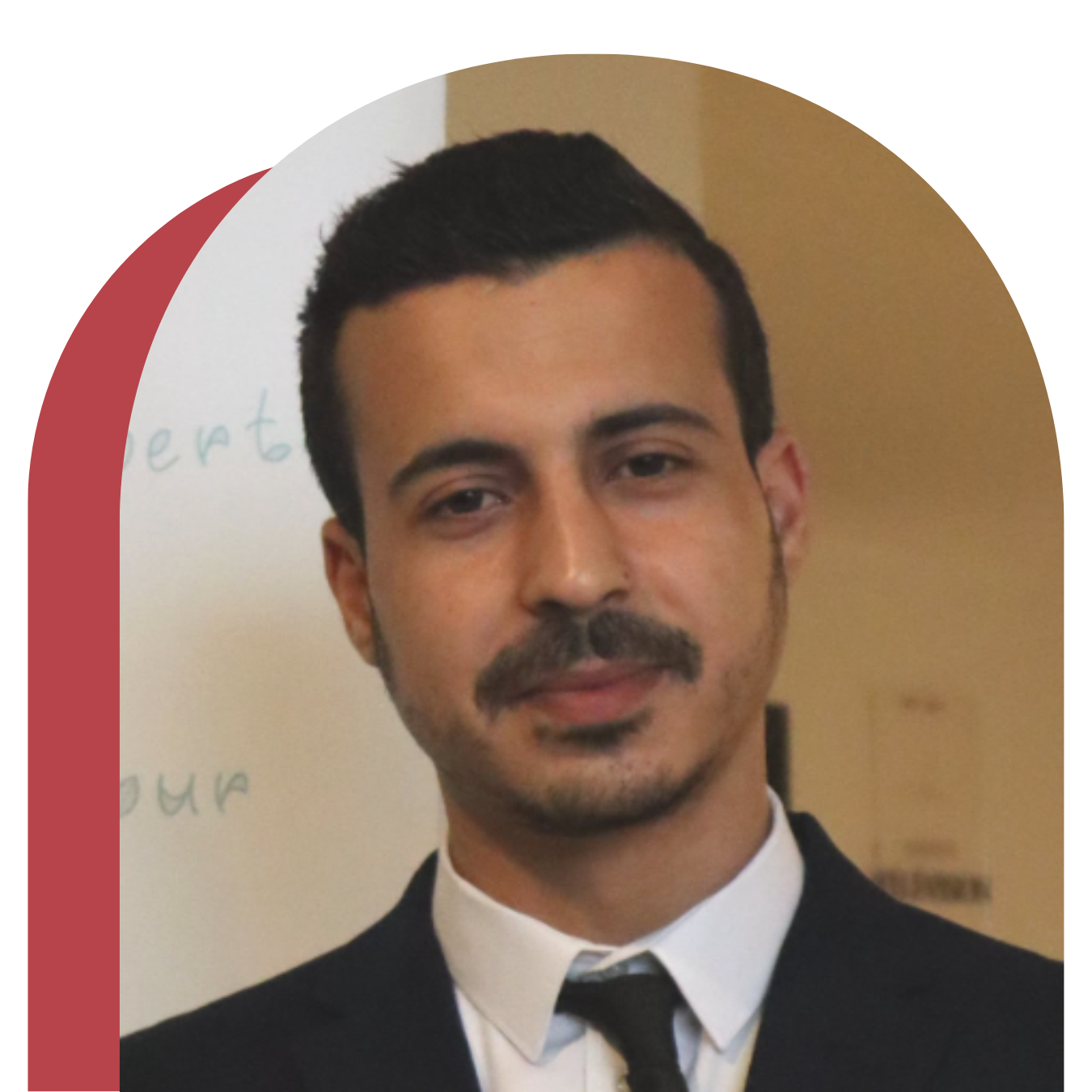 Executive Director, Attalaki
Mahjoub Daadaa is the Executive Director of Attalaki NGO. He is an enthusiast of human rights, minority issues, politics, and the overall social development sector. Mahjoub Daadaa has devoted his research thesis to learning more about the effects of the religious-based political parties on human rights in Tunisia from the revolution to 2019. He is a human rights activist and advocates for religious freedom issues, he has a Bachelor's degree in International Relations and is currently pursuing a Master's Degree pursuant to the same field of interest.
Mahjoub Daadaa has occupied multiple key areas of activity within Attalaki, namely within the communication department and project management in which he supervised the implementation of the "Youth for Coexistence" project and the "Let's Talk about Religious Freedom" project.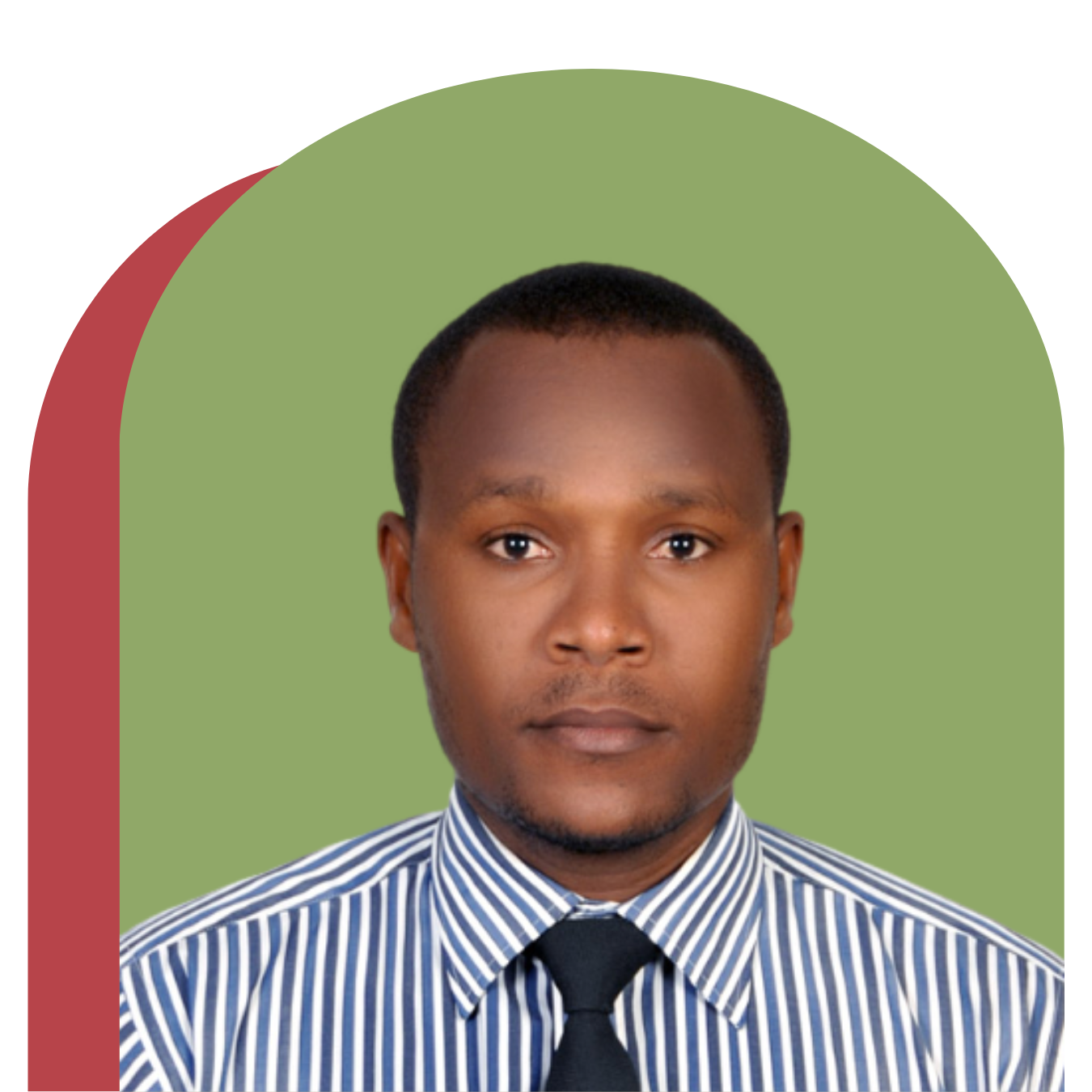 Executive Director, Youth Empowerment and Leadership Initiative (YELI-Burundi)
Emmanuel Wakana is the Executive Director of the Youth Empowerment and Leadership Initiative (YELI-Burundi), a youth-led and faith-based organization that works on empowering young people, women, and communities on issues that affect them with the aim of creating, better, peaceful, and flourishing communities for all.
He is a peacebuilder and youth development specialist from Burundi with more than eight years of experience in youth development programs, advocacy, conflict prevention and transformation, PVE/CVE, social cohesion, intercultural and interfaith dialogue, education, and economic development. Emmanuel holds a Bachelor's in Social Sciences and Community Development with multiple and extensive skills in research, peace and security, design, planning, and implementation of large-scale programs.
Prior to his current position, he was the former country representative of the International Youth Action Against Terrorism and a member of the international Diplomatic Commission of the International Association of Educators for World Peace.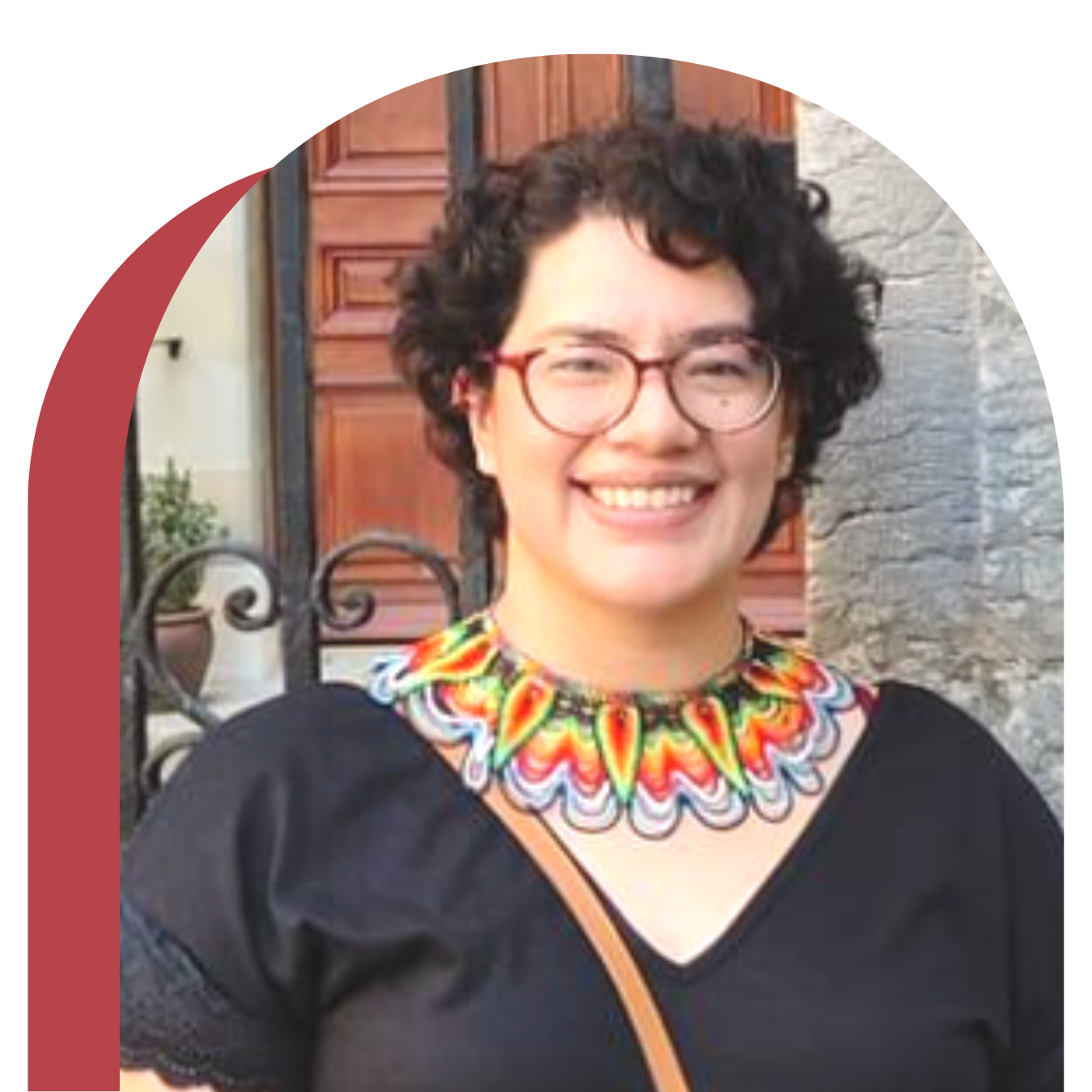 Peace Messengers Program Volunteer, Lutheran World Federation
Sara Lara is a Peace Messenger of the Lutheran World Federation and a member of the Evangelical Lutheran Church of Colombia (IELCO), where she holds a position on the National Executive Committee. She coordinated "Justice and Life", the IELCO's human rights and peace pedagogy program where she collaborated with public policies on religious freedom, youth initiatives on peace and gender justice, and other projects with farm worker communities. She is currently the advocacy and alliances leader at World Vision Colombia and the protection and advocacy advisor for World Vision's response to the crisis in Venezuela in South America, supporting interreligious and organized civil society networks to advocate for children and youth rights in public policies, development programs, and humanitarian attention. She also co-leads the regional child protection in emergencies subgroup. Sara is a lawyer, specialist in constitutional law, lyrical singer, and master in Peace Studies and Conflict Resolution. Her thesis explores gender peace in the church setting.