Network Executive Director Co-Chair's the UN Multi-Faith Advisory Council
April 2022 | Meeting Summary Note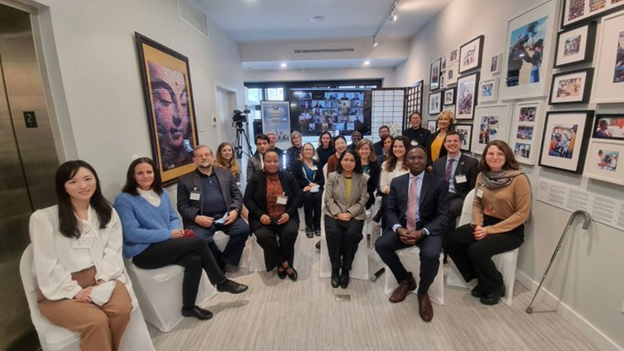 Dr. Mohamed Elsanousi, Executive Director of the Peacemakers Network, has been named one of three Co-Chairs of the UN Multi-Faith Advisory Council. The Multi-Faith Advisory Council (MFAC), an informal and voluntary entity that consists of more than 45 religious leaders and heads of faith-based organizations (FBOs), was established in 2018. The MFAC, which serves as a unique space for convening faith-based partners as advisors to the United Nations, in their human rights, peace and security, and sustainable development efforts, is committed to upholding multilateralism and international human rights through multi-faith collaboration around/for Agenda 2030. During his chairmanship, Dr. Elsanousi will work towards strengthening the Groups relationship with the UN, especially with the Office of the UN Secretary-General.
During the first week of April, the UN MFAC convened its members comprising 45 religious leaders and heads of FBOs, in a two-day hybrid meeting to reflect on the Group's work over the past two years, including the systematization of its working methods and the progress of its activities (i.e., UN 75th Anniversary, Kofi Annan Briefings, and the Working Groups. The Advisory Group also discussed how to strengthen further its efforts to support the UN's 2030 Agenda and the universal principle of leave no-one behind.
The Group agreed on four priorities/working groups for 2022: 1) Gender; 2) Climate; 3) Multilateralism; and 4) Peace and Security. 
During his visit to New York, Dr. Elsanousi also held several bilateral meetings with United Nations Partners and other Network Members.