Summary – Traditional Actors Address the Impacts of Climate on Women & Girls
On Tuesday, March 15, 2022, the Network for Religious and Traditional Peacemakers hosted a discussion on how traditional actors are addressing the impacts of climate and conflict emergencies specifically impacting women and girls as part of the 66th Commission on the Status of Women (CSW). This event was organized alongside the Congress Nations and States, the Interfaith Rainforest Initiative, Finn Church Aid, and the Southern African Youth Forum. Missed the discussion? Watch the recording below!
Dr. Mohamed Elsanousi, Executive Director of the Network emphasized the importance of addressing climate change through a whole-of-society approach, not only to save our planet but also to mitigate its second-order impacts, such as conflict over natural resources. Dr. Elsanousi explained that traditional leaders and their communities have been on the forefront of advocating for action to combat climate emergencies and addressing the specific impacts these crises have on women and girls.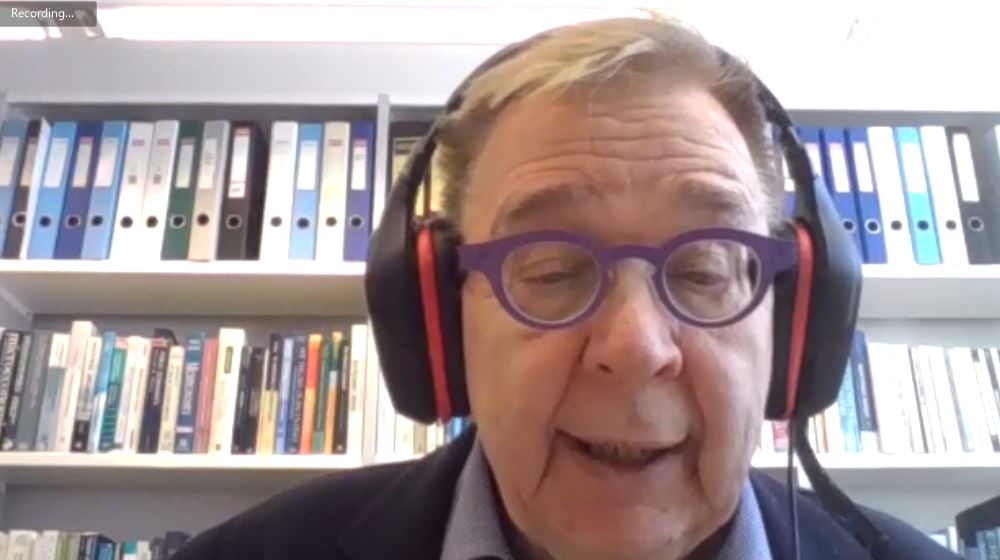 Markku Ollikainen, Chairperson of the Finnish Climate Panel
Markku Ollikainen, Chairperson of the Finnish Climate Panel, explained the strong linkages between climate change and conflict, the particular impact this has had on indigenous people, and thus the importance of supporting indigenous and environmental human rights defenders.
In Finland, Mr. Ollikainen explained, the culture and traditions of the Saami indigenous people are very much embedded in the environment of the Arctic region. Due to climate change, the Saami people's way of life has been threatened. Finland has been giving its strong support to the Saami people, for example through the creation of the Saami Climate Council, which brings together members of the scientific community and the Saami community to work towards climate solutions.
Next, Ms. Inna Gardiner, Deputy of the Congress of Nations and States Assembly offered a welcoming address and invited indigenous participants to participate in the Congress of Nations and States' Assembly in Belfast in October… Ms. Gardiner emphasized that Climate Change deepens existing inequalities and shared concrete examples of how climate change has negatively impacted women living in the Jersey Islands.
"Every crisis similarly affects women more than men…the analysis of 130 peer review studies finds that women and girls often face disproportionately higher health risks from impacts of climate change compared to men and boys."  –  Inna Gardiner
Relebohile Lefojane of the Southern African Youth Development Forum (SAYoF) delivered a powerful spoken word poem called 'Own Your Crown,' illustrating the devastating impacts of climate change and conflict experienced by women as well as the incredible strength and endurance demonstrated by women facing these impacts.
"When poverty and famine come striking. Like an eagle, she flies above." – Relebohile Lefojane
Mr. Tongpang Naga, member of the Ao Naga Tribe in India, moderated the discussion, asking each panelist about the specific climate issues impacting women and girls in their community and the efforts being led by indigenous, tribal, or community actors to address this issue. Mr. Naga also inquired about the challenges panelists face and the support needed from the international community in advancing their cause.
Ms. Fadjar Schouten-Korwa, a human rights lawyer and member of the Provisional Convening Council of the Congress of Nations and States, delivered a powerful example of the gendered impacts of climate change and conflict on the Papuan indigenous people in New Guinea.
Since the 1960s, Ms. Schouten-Korwa demonstrated how, a foreign copper and gold mining corporation has exploited the land, causing deforestation and poisoning the rivers, directly affecting the livelihoods of the Papuan people. Ms. Schouten-Korwa shared a report detailing the challenges Papuan women face as they are ousted from land they have depended on for their livelihoods for centuries. The report, "All the Birds are Gone: Indigenous Women Speak Out Against Forest Loss in Papua," can be accessed here.
Ms. Maggie Mwape, Regional Co-Chair for Southern Africa Youth Forum and Executive Director and Founder of Center for Environmental Justice
Following this, Ms. Maggie Mwape, Regional Co-Chair for Southern Africa Youth Forum (SAYoF) and Executive Director and Founder of Center for Environment Justice (CEJ) offered an example of the gendered impacts of climate change in Zambia. In Southern Zambia, droughts have forced women and girls to walk long distances to reach water sources preventing girls from attending school. Further, the water that is available is highly polluted and causes dental issues for local communities.
Ms. Mwape further explained that her organization has been working closely with traditional authorities, given that they are the custodians of the natural resources in their communities and have the necessary influence to engage communities in climate action interventions and initiatives such as mitigation and adaptation measures.
"It is important for the international community to invest in capacity-building initiatives for the traditional leaders and communities, because once they have enough knowledge and understanding on climate change issues, then they will be able to have initiatives such as ecosystem restoration and diversity conservation." —Ms. Maggie Mwape
Ms. Pakou Hang, co-founder and Executive Director of the Hmong American Farmers Association (HAFA) and member of the Provisional Convening Council of the Congress of Nations and States, shared how erratic and oscillating weather patterns have destroyed crops and wiped out small farmers' profit margins.
Ms. Hang noted that this is particularly affecting female farmers in the Hmong community, placing them in great economic distress and increasing their vulnerability to various forms of exploitation, including sexual and economic exploitation. HAFA, Ms. Hang explained, is supporting female Hmong farmers through education on innovative financing tactics and cooperatives.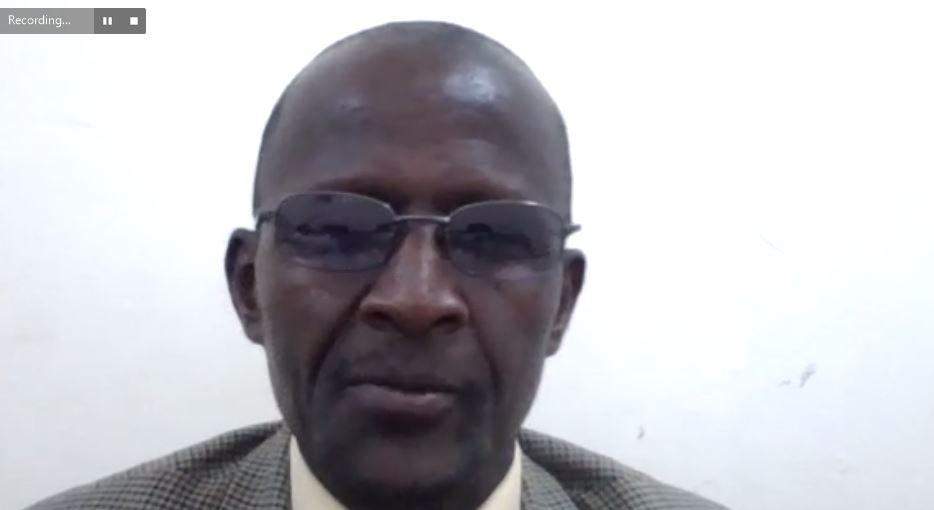 Mr. Johnstone Kibar, a traditional community elder from Elgeyo Marakwet County in Kenya
Next, Mr. Johnstone Kibor, a traditional community elder from Elgeyo Marakwet County in Kenya, shared how cyclical droughts have caused intra-and inter-communal conflict over the control of scarce natural resources in Kenya. Climate and conflict have had disproportionate impacts on women and girls, Mr. Kibor explained.
While the global south has suffered the greatest from the impacts of the climate crisis, Mr. Kibor noted, it has ironically contributed the least to climate change.
Finally, Ms. Blanca Lucia Echeverry, the National Coordinator of the Inter-religious Rainforest Initiative in Colombia, highlighted how their initiative has been bringing together religious and traditional actors, alongside government officials, to protect the tropical rainforests in countries around the world.
While all regions of the world have begun to feel the effects of climate change, Ms. Echeverry explained,
"the Amazon Rainforests have been particularly affected. Within this region, women and girls, who make up 52% of the population living in the Amazon rainforest, have been particularly impacted, as demonstrated by low female literacy rates, high unplanned pregnancies among other effects."
The meeting concluded with a brief update from the Network's UN Advocacy Coordinator, Siam Tooran, on the Network's upcoming collaboration with the UN Special Advisor's Office on the Prevention of Genocide to develop a Plan of Action for Traditional Leaders and Actors on Preventing Incitement that Could Lead to Atrocity Crimes. The consultation process will consist of a global forum and five regional forums. To learn more about the process contact Siam Tooran at siam.tooran@kua.fi.
The Network for Religious and Traditional Peacemakers continues to identify traditional-led and focused organizations interested in becoming a Network Member or Supporter. To learn more about becoming a Network Member or Supporter contact the Network's Membership Coordinator, Rachel Palermo at rachel.palermo@kua.fi.