Addressing Gender-Based Violence:
Best Practices & Lessons Learned
On Tuesday, October 25, the Network for Religious and Traditional Peacemakers hosted its final Inclusivity-based Community of Practice meeting of the year, focused on how Network members and supporters are addressing gender-based violence in their work. The meeting served as an opportunity to prepare for the Network's engagement for its joint 16 Days Campaign on the Elimination of Violence Against Women, starting on November 25, 2022.
The Network's Senior Specialist on Inclusive Peace, Jessica Roland, began the meeting by welcoming over 40 participants and providing an overview of the agenda.
The meeting then held a fireside chat with moderator Dr. Sudipta Roy, Senior Researcher for the World Faiths Development Dialogue, with speakers Kawther Alkholy, Executive Director for the Women for Justice Foundation; Rev. Domnic Misolo, Founder of the Institute for Faith and Gender Empowerment; and Fatima Swartz, Programmes Director for The Institute for Healing of Memories.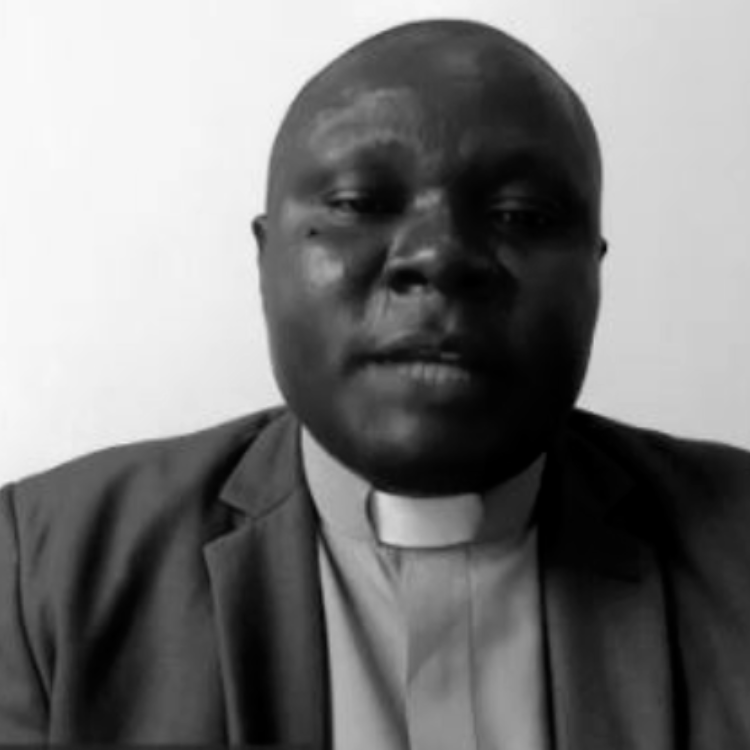 Within the discussion, Rev. Misolo focused on how the Institute works with all community members, including equipping men and boys with tools and resources to avoid violence and support women in their behavior, as well as working with Pan-African faith leaders and women to help them find opportunities to connect and advance gender equality. Rev. Misolo also highlighted some of IFAGE's best practices in addressing gender-based violence through utilizing scripture to advance inclusiveness and women's leadership within faith institutions, while addressing power imbalances and social gender norms through male-dominated cultures.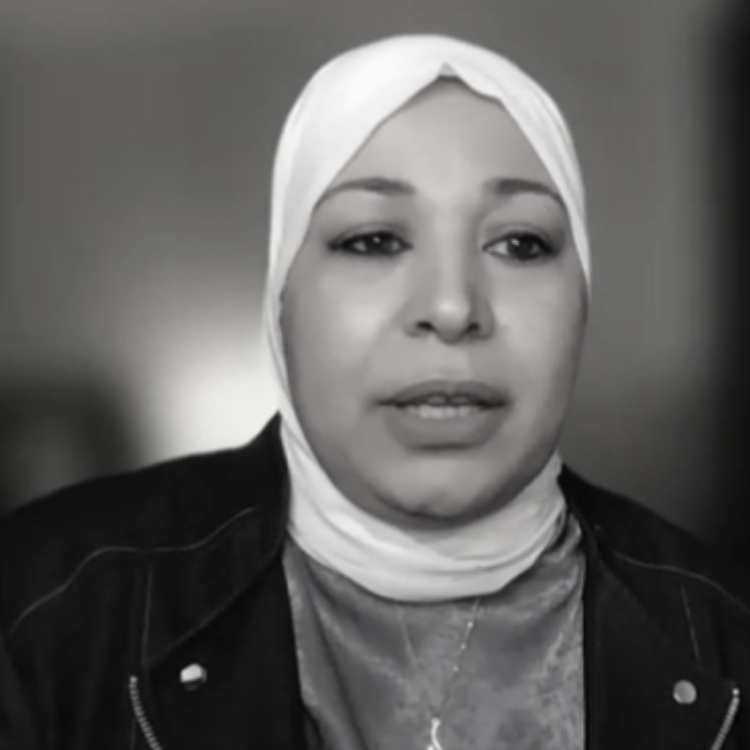 Kawther Alkholy then spoke about how Women for Justice Foundation works with Muslim women in Canada to address the multi-layered levels of violence facing them in their lives, including women of color, immigrant women, and women from religious minority groups. Alkholy raised several best practices based on her work, including utilizing an intersectional approach and breaking prejudice and stereotypes.
The final panelist, Fatima Swartz, then spoke about the Institute for Healing of Memories work, in offering safe spaces for community members to share their stories and trauma, including working with young men and boys to help build their understanding of positive cultural values. Swartz then offered several best practices, including utilizing an intergenerational approach to addressing cycles of violence, being cognizant of the language that we use in our work, and not coming from a place of judgment.
The meeting then opened up for participants to participate in a joint word cloud, answering the following question: ''What current trends do you see emerging around gender-based violence?'' – with the results below:
The discussion then turned to talk about two campaigns to address gender-based violence that the Network participants in, to inform participants how they can get involved.
The first is the World Council of Churches' Thursdays in Black Campaign, which calls on the faith community to wear black on Thursdays in solidarity with survivors of rape and gender-based violence. The campaign calls on the community to: wear black on Thursdays; post on social media to raise awareness; help promote legislation to address gender-based violence; help in saying prayers for victims, and become a trailblazer of Ambassadors for the campaign. The campaign also provides resources, as well as bible studies to talk with your community about gender-based violence.
The second campaign highlighted was the #16DaysCampaign and the #OrangeYourWorld Campaign, led by Network Member UN Women. The 2022 theme, ''UNiTE! Activism to End Violence Against Women and Girls!'' was announced along with the 2022 concept note. The campaign calls on participants to wear orange on November 25, the International Day on the Elimination of Violence Against Girls and to amplify the voices and leadership of women and girls, including by calling for long-term sustainable and flexible funding. Participants also are invited to attend the UN Women Commemoration Event on November 23.
The meeting then went into breakout groups to hear from participants how they are addressing gender-based violence in their communities, including what trends they see arising post-COVID-19 impacts, led by facilitators: Sally Mboumien of Comagend; Fariah Laikipian of Muslimah Empowerment Network; and Stephanie Effevottu, Doctoral Student.
Participants spoke about: the importance of providing psychosocial support to those who have experienced gender-based violence; the need for communities to work together to understand the nature of violence and how it relates to the context of religion; the need to strengthen reporting mechanisms and multi-stakeholder partnerships; and the need for more community and faith actor education on gender-based violence.
The Network announced its 2022 plans for its #16DaysCampaign, building off of last year's campaign amplifying Thursdays in Black.
The meeting then closed by thanking the 2022 Inclusivity-based Community of Practice Steering Committee members and launched a form for those interested in serving at the 2023 Steering Committee Members.
Here is how you and your organization can get involved for the #16DaysCampaign!
1) If you are attending the Network's Advisory Group Meeting in Oman – there will be a booth set up specifically for this (you can wear orange if you like):
a) Solidarity Signing to Incorporating Your GBV-focused Work within the Network's broader work
b) Advocacy Photo or Video Message Opportunity
2) An online participation option:
a) Send in a photo or video of you and your organization wearing orange and answering one or both questions:
1) How can faith and traditional actors support ending gender-based violence?
2) Provide a statistic of gender-based violence within your context.
Send photos, videos, and additional materials/resources on your GBV-focused work to Sarah.Tyler@kua.fi. 
by November 11, 2022 COB.
Sign up to be part of the 2023 Inclusivity Community of Practice Steering Committee!